Outgoing Minister for Transport Paschal Donohoe has said the hiring of private buses by Luas operator Transdev to cover a strike on St Patrick's Day is an exceptional fallback measure to cater for a public holiday.
SIPTU has called the move provocative while the National Bus and Rail Union (NBRU) says it amounts to the use of "scab labour" and strike-breaking tactics.
Speaking on RTÉ's The Week In Politics, Mr Donohoe said it was imperative that more steps are taken to ensure that a future backup service is not needed. He also said that three Luas grades are still engaged in talks.
Mr Donohoe had earlier said that Transdev's plans were an "effort to deliver a level of service to the travelling public on our national holiday".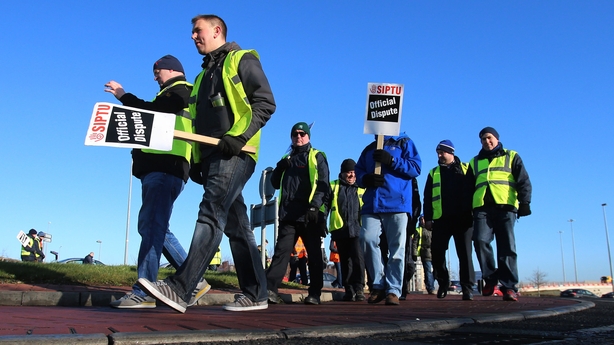 He added that the provision of services was a "matter for Transdev" but that he hopes the contingency buses will not be needed and that normal Luas services will be resumed by St Patrick's Day.
NBRU General Secretary Dermot O'Leary has said the move by will "up the ante" and he said protests on the day will be angry with children exposed to that.
Mr O'Leary said it was a major departure from the code used during disputes and he said it was a "Thatcherite" policy similar to tactics used during the miners' strikes.
Strike action is already planned for Easter Sunday and Easter Monday in addition to St Patrick's Day.
The service was shut down by four days of strike action last month over a pay claim of up to 53%.