The Workplace Relations Commission is to call both sides in the Luas dispute to intensive talks next week in a bid to resolve the row which has shut down the service for four days over the past fortnight.
Luas operator Transdev and SIPTU attended the WRC separately for exploratory talks yesterday in a bid to establish whether there was any potential for resolution.
After reflecting overnight, Director General of the Workplace Relations Commission Kieran Mulvey said he would be inviting both sides to attend intensive talks next week in the public interest, in an attempt to avoid any further disruption to services for customers.
SIPTU members are seeking a pay increase of up to 53% over five years.
Transdev has called the pay claim excessive but said it would negotiate on its offer of between 1% and 3%, if SIPTU made concessions on productivity.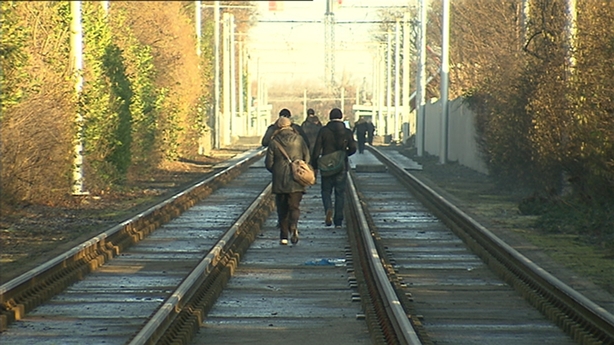 Further strike dates are planned for 8 March and 17 March, St Patrick's Day.
It is feared a St Patrick's Day work stoppage would cost Dublin around €50m.
Minister for Transport Paschal Donohoe has welcomed news that both parties are set to return to talks at the WRC next week.
"I am encouraged by news this morning that intensive negotiations are due to take place next week between Luas workers and management. It is vital that both sides re-engage fully and that negotiations are conducted in a reasonable manner so that normal Luas services can resume and this dispute brought to an end.
"It is imperative that every effort is made to ensure a successful outcome to next week's talks as the Luas is an essential part of Dublin's transport infrastructure, upon which tens of thousands of commuters, and many Dublin businesses, have come to rely," said Mr Donohoe.