As a child Gary harboured a dream of becoming a doctor.
In the early 1970s, at just 13 years of age, he joined the voluntary first aid organisation, St John Ambulance in the hope the skills he would learn there, would help progress his childhood ambition.
Gary, who asked RTÉ Investigates to use a pseudonym to protect his identity, joined the Old Kilmainham division in Dublin. But before long, what started out as a dream became a nightmare.
Once a week, Gary attended first aid training at the St John Ambulance Headquarters on Leeson Street. It was there he met the division's senior officer and where, like many other victim-survivors, his abuse began under the cover of first aid demonstrations.
"When we were being trained, we were all being used as bodies on the floor," Gary told RTÉ.
"Most popular was checking out for a broken pelvis or broken femur and the officer would show us how to bandage it by opening up the trousers and putting a hand inside the underpants."
The tactic was, Gary said, a way for the senior officer to gain familiarity with young boys, a form of grooming that all too quickly became the norm.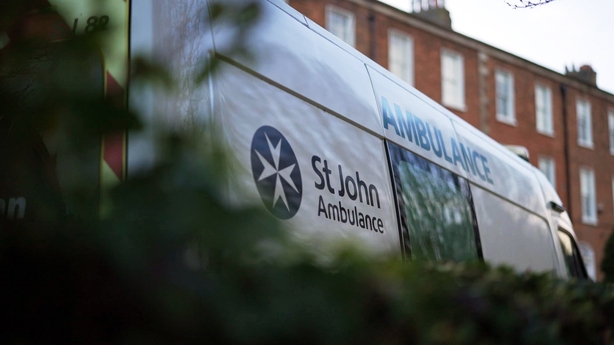 The divisional officer would also regularly take groups of St John Ambulance cadets, or child members, to do house-to-house collections. On those journeys in the organisation's ambulance the abuse would continue.
"Some guys knew about it and others like me were all new to it. I was a very frightened 13-year-old boy, but this was the 70s, we knew nothing about our bodies and nothing about what was happening," he said.
Gary distinctly remembers one occasion where he was brought with another cadet to the officer's Dublin home. He said the incident was evidence of the officer's brazenness.
He said: "I remember him between myself and another guy on the bed. I know he was fondling the other person more than he was fondling me, but it was going on and his mother was downstairs. There was no fear there. He had carte blanche.
"You know we were young, innocent kids. Like back in the 70s, there were no telephones, so we weren't in communication with each other. We met on a Thursday night and maybe once during the week to do collections, so we didn't even know each other."
Abuse on overnight trips
It was those same conditions that allowed the Old Kilmainham division officer to frequently take boy cadets on overnight trips, separate to St John Ambulance duties, to a caravan in Greystones, Co Wicklow without fear of being caught or challenged.
"I remember specifically a picture in my head, it still haunts me," Gary said.
"My mother standing in the driveway with me as he pulled up in his car and my mother meeting him for the first time saying, 'You'll look after him now, won't you?' and he said, 'Yes of course I will, I'll look after him, he's in safe hands now'."
But in Greystones, Gary and the many other cadets who were taken there, were anything but safe. There, in an almost empty field stood an old wooden Wanderly Wagon type caravan.
Now, 50 years later, when asked to recall that trip, Gary is transported back in time. He is again that scared 13-year-old boy who can still smell the musty interior masked only by wafts of the officer's cigarette smoke.
"The next memories I have are of the next morning in what was the sleeping area. He was doing things and it was horrible.
"I don't want to describe it, but I felt sore and uncomfortable and then it ended, and I remember being outside in the field and him coming down in his Y-fronts and string vest and standing there, exposing himself in front of us.
"I couldn't wait to get home. I was so, so scared, so frightened. I should never have gone away. When I got home, I couldn't get upstairs fast enough to find out what was wrong," Gary said, breaking down as he described examining the physical and painful damage of the abuse he suffered that night.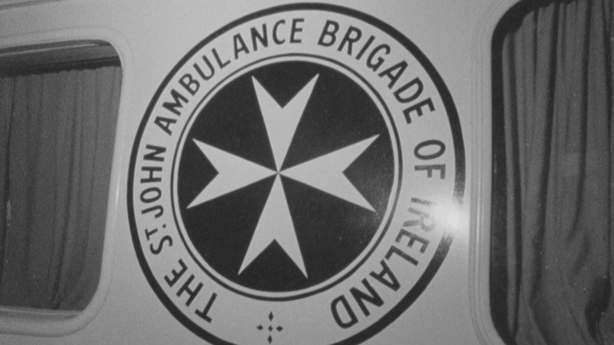 The weekend was to be Gary's last encounter with the St John Ambulance senior officer and shortly after he started to distance himself from the organisation.
Thereafter, for almost half a decade Gary buried deep within himself, the memories of what he had endured as a child.
Even though, in Gary's words, "everyone knew what was going on", no action was ever formally taken, and it was not until a chance encounter with an old St John Ambulance friend just over a year ago that he learned a review was under way into the handling of past sexual abuse complaints by the organisation.
The conversation brought Gary's trauma flooding back, exacerbated by the realisation the senior officer had remained a member of St John Ambulance for up to 30 more years.
During this time, he went on to abuse more boy cadets, many of whom were not even born when Gary's abuse was perpetrated.
"To find out he was still alive, and people knew about him, and nothing was still being done. That's what hurts me so, so much," Gary said.
"We have to get justice"
With the help of One in Four, a counselling service that supports survivors of childhood sexual abuse, Gary took part in the St John Ambulance review.
The meeting with child protection expert Dr Geoffrey Shannon, who was commissioned by St John Ambulance to conduct the investigation, was, for Gary, a key step, being the first time in 50 years he was listened to and believed.
In a letter shared with abuse survivors this morning, the Board of St John Ambulance said it fully accepts the findings of Dr Shannon's report and issued an unreserved apology, saying it is sincerely sorry for the hurt that was caused by failings in the organisation.
St John Ambulance also confirmed it is committed to implementing all the report's recommendations, saying it accepts its structures "facilitated grooming and predatory behaviour" ,which continues to cause ongoing and persistent trauma for those impacted.
However, for victim-survivors, the true number of which is not yet fully known, Dr Shannon's litany of serious findings must now result in meaningful action.
"We have to get justice," an emotional Gary pleaded.
"This man got pleasure out of his abuse and is still living a free man. That's not right. It's not for God to deal with it, it's for us to deal with here on earth, deal with it now."
---
You can watch RTÉ Investigates: St John Ambulance – Sidelined on the RTÉ Player.
If you have been affected by any of the issues raised in this article, you can find organisations to help on rte.ie/helplines
Tusla has established a dedicated reporting helpline - 045 839375 - to support any individual who has a current or historical child protection concern in relation to St John Ambulance Service.