On a winter evening in Co Cavan a group of girl guide instructors gather in a local community hall to learn first aid. Paramedic Paul Mulholland leads the session. He's passing on the skills he learned over 30 years ago with the voluntary first aid organisation St John Ambulance.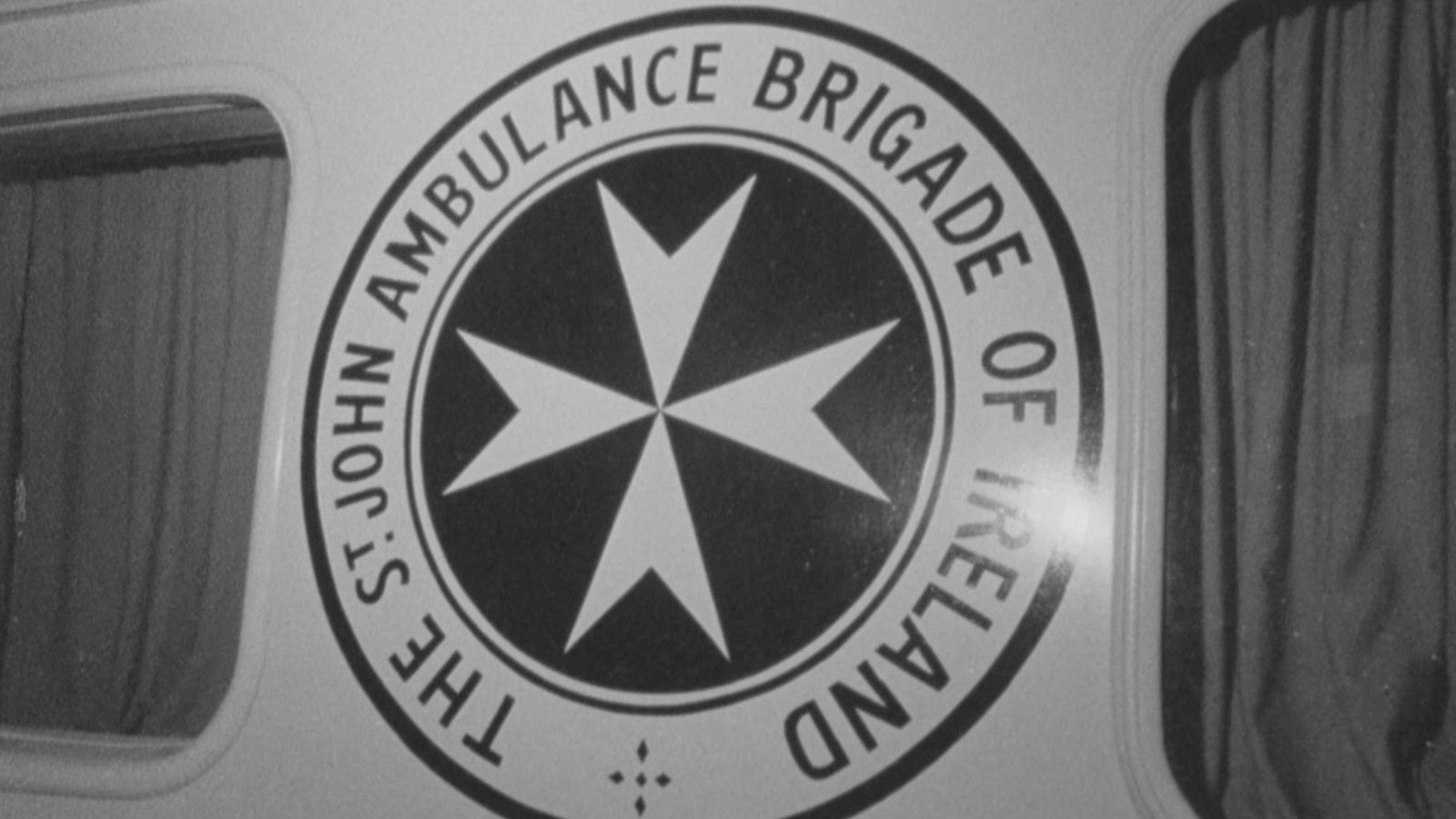 A family member who'd joined a similar organisation had provided the inspiration. To a young teenager, stories of working at football matches and music concerts were the ultimate incentive.
"It sounded pretty cool," Paul told RTÉ Investigates. "So, a few days later I started ringing around the voluntary organisations."
In 1992 at the age of 15, Paul was accepted into St John Ambulance. As one of Ireland's oldest first aid organisations, it has been providing medical assistance and mentoring here for over 10 decades. Think of any of the country's largest events – international rugby matches, soccer games, All Ireland day, live gigs - and not too far away you're almost guaranteed to find St John Ambulance volunteers.
Paul joined the Old Kilmainham division in Dublin where every Monday night he attended a first aid course. The division's senior officer arranged to take him to and from training – it was on the face of things a kind offer; the apparent safety of an adult chaperone had even reassured Paul's parents, but all was not as it seemed.
"He used to pick me from school," Paul explained, "And he'd be asking what I'd learned in the first aid course and if I'd been learning about pulse sites and he said there was one in your femoral artery, in your groin where your leg folds. 'Hang on I'll show you'."
Paul still vividly remembers that first incidence of abuse – the shock and confusion rendering him motionless.
"I didn't know what to do, but then it just escalated to masturbation and him making me masturbate him and then oral sex as well. The amount of times it would happen on duty in locations was just phenomenal – even in the headquarters of St John Ambulance."
Paul's relationship with the senior St John Ambulance officer was characterised by what experts would describe as classic grooming techniques. There were endless offers of gifts – takeaways, alcohol, free training courses, even the lure of access to a PlayStation. Then came the opportunity to earn money helping with deliveries – all measures designed to gradually distance Paul from his family.
"He used to come and pick me up at my house and then he'd drop me home but then he'd be going 'this is getting too awkward; we'd be done quicker if you stayed over at my house'. And like everything he convinced me to do that."
At around 16 years of age Paul moved in with his abuser where the abuse happened even more frequently. It was an ordeal that would last for over a decade.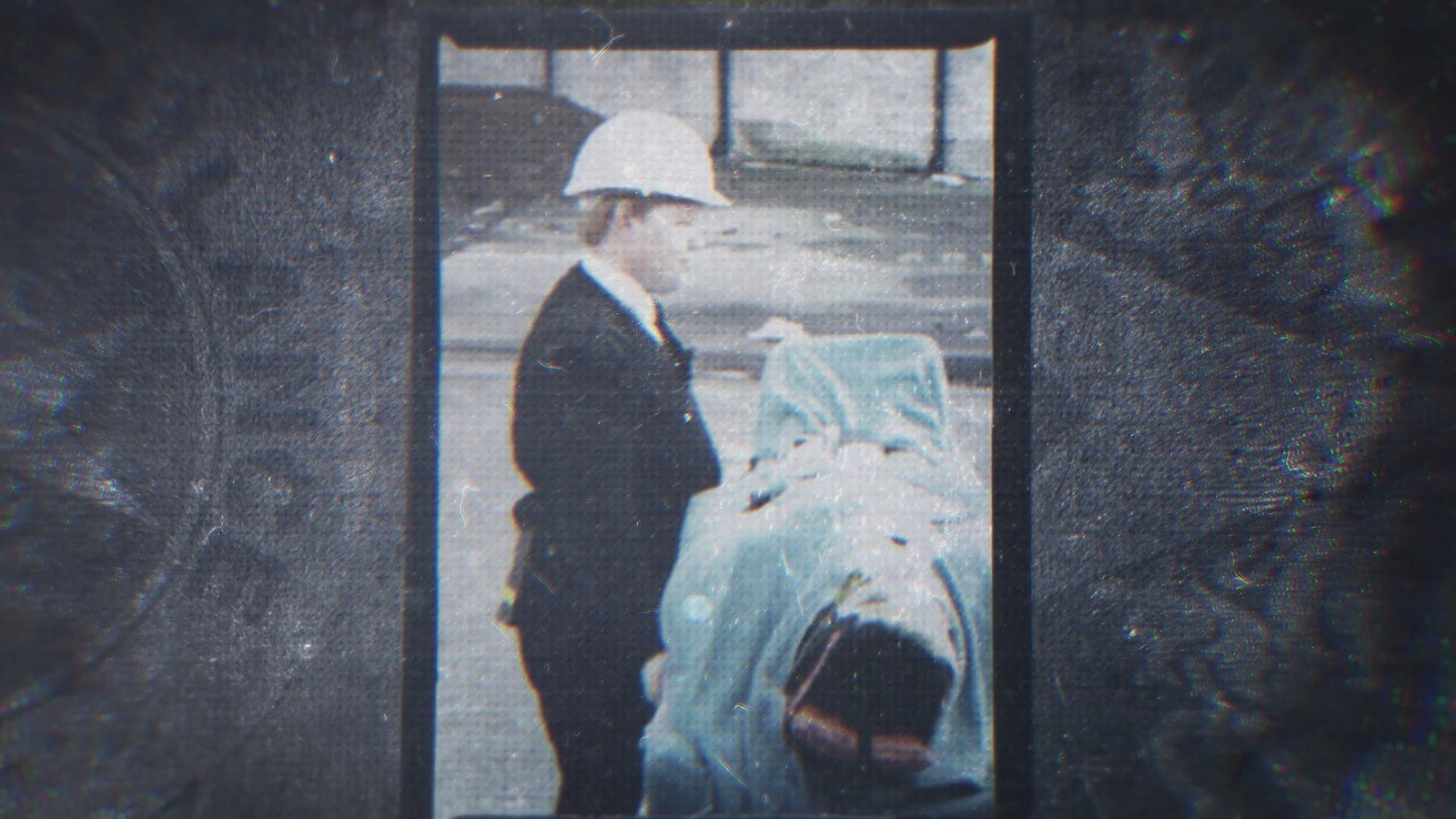 "At one stage I thought I loved him," Paul admitted. "I'm married now and it's not the same feelings that I have for my wife that I had for him. I know that now but when you're 15, 16 years and you've been brainwashed from a young age, it's hard to know any different."
For over 20 years Paul carried his abuse alone. Until recent years he didn't tell anyone what he had suffered. Paul is now one of over 100 people who have engaged with an independent investigation into the handling of past complaints of sexual abuse at St John Ambulance. Completed last November by former child protection rapporteur and recently nominated Circuit Court judge Dr Geoffrey Shannon, the report was shared with victim survivors early this morning and is due to be published later this morning. However, RTÉ Investigates has seen a copy of Dr Shannon's review. Running to over 230 pages long it paints a devastating picture of abuse in the first aid organisation stretching from the early 1970s.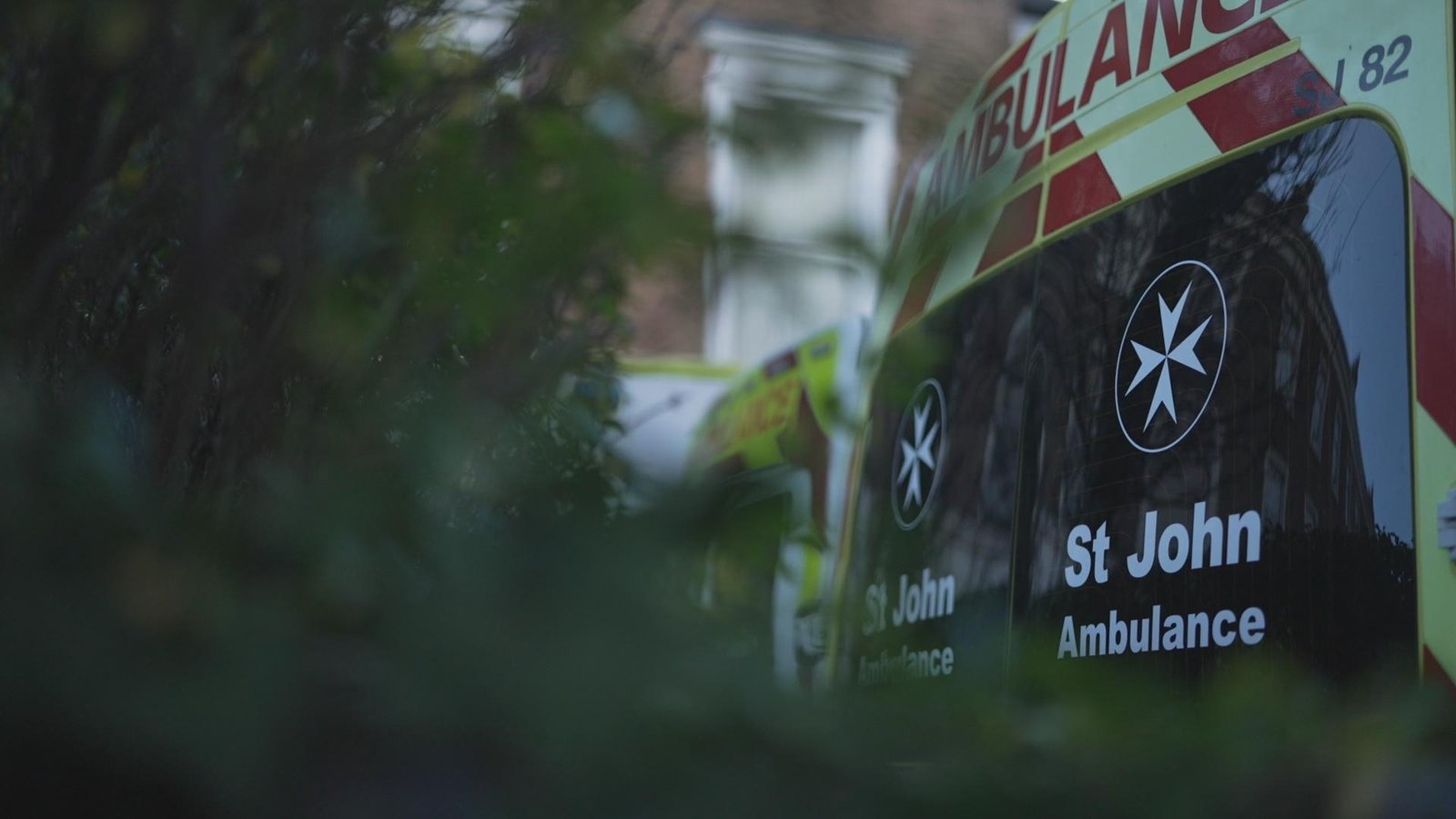 The report finds St John Ambulance failed to properly intervene or investigate suspicions or knowledge of child protection risks despite those risks being highly visible, and there was a significant degree of awareness within the organisation of serious threats to children. Most complaints relate to one former volunteer, but Dr Shannon states he received testimony which suggested there may have been more than one perpetrator engaged in potential grooming and/or abuse of children in St John Ambulance. Dr Shannon also raises a concern over modern-day incidents which were reported to people in positions of authority within the organisation.
RTÉ Investigates is aware the main volunteer referenced in the review was the senior officer at St John Ambulance's Old Kilmainham division who groomed Paul Mulholland during the 1990s and convinced him to move in with him. In 2000 Paul was upstairs in his abuser's home when Gardaí arrived to question the officer in relation to another assault. Paul remembers feeling shocked – it was the first time he realised he was not alone, and others may also have been abused by the same individual.
"My brain was telling me, get up and walk down those stairs and tell those cops 'Hey, here's number two here', but I just couldn't do it," an emotional Paul told RTÉ. "It's my one regret in life, if I had walked down those stairs it would have been the end of it for me and it would definitely have been the end of it for the other person and I just keep apologising to him all the time."
The person Paul refers to is Mick Finnegan. He had reported the former St John Ambulance volunteer to An Garda Síochána having also fallen prey to abuse in the late 1990s. Like Paul it started with inappropriate touching under the guise of medical examinations but graduated to a serious attack in a house where he'd been taken by the senior officer.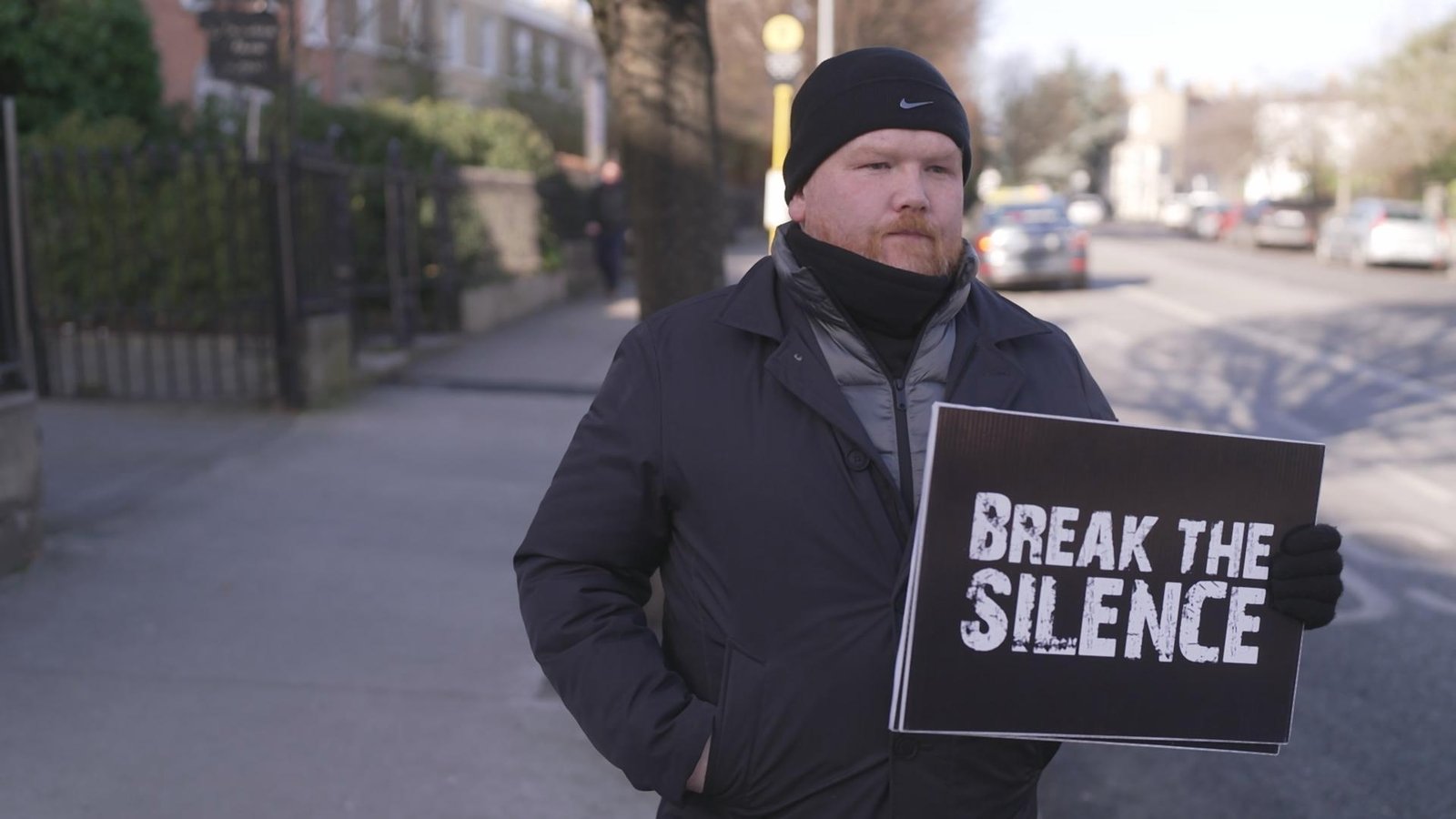 "I was screaming for help, and I was asking him to stop," Mick Finnegan explained. "He just kept hitting me and punching me and pushing my head into the pillows. He raped me. That went on for it seemed like forever and when he finished, he just said to me, 'pull your tracksuit bottoms up and let's get you home'."
Mick reported his abuse to two St John Ambulance officers. The complaint rose through the organisation's ranks but as is detailed in Dr Shannon's report, St John Ambulance failed to initiate any formal investigation in what was a serious failure of its duty of care to hundreds of cadet children. The report further states a number of participants, specifically some of the victim-survivors, believed their victimisation tracked along socio-economic class.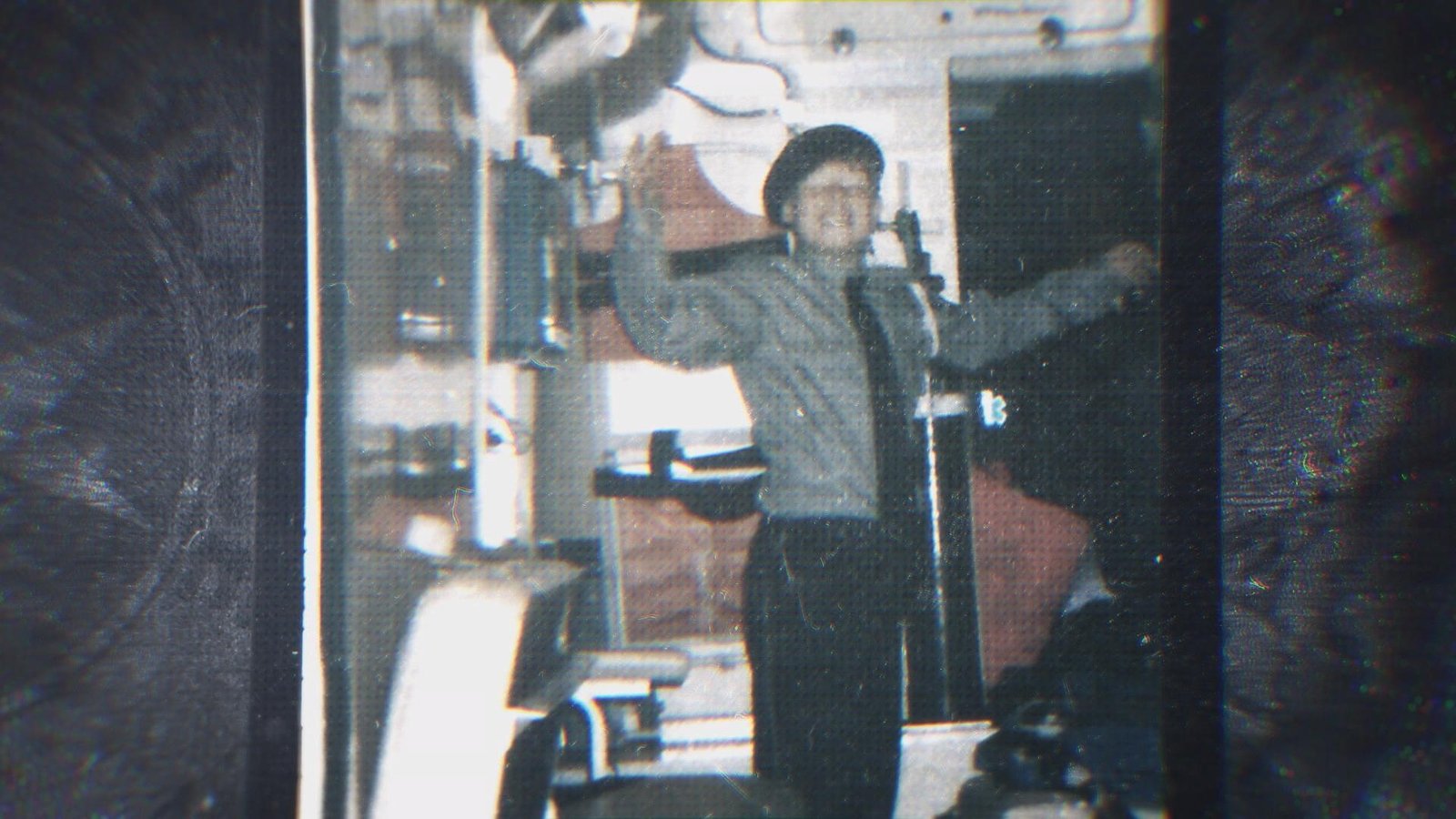 "It was very much the poor that were targeted," Mick added. "Your man was given a free reign, he ran his own little fiefdom, whereas the other divisions were protected. He wasn't allowed near those divisions. That's what hurts the most."
For more than half his life Mick Finnegan has campaigned for an investigation into what happened him and other boys at St John Ambulance. Now the long-awaited review, shared with abuse survivors this morning, reveals an organisation where child protection measures were inadequate and dysfunctional. In fact, the report finds St John Ambulance did not even refer initial complaints to statutory agencies like the Gardaí. That failure, the report states, was in part based on a fear of litigation, but according to Dr Shannon the main reason for not reporting the abuse was a desire to protect the reputation of the organisation rather than its members. The damning finding is something victims have long suspected.
"I've heard stories about other officers telling cadets 'no you can't go to Lansdowne Road and if you are going there, you're never to be in the same room as him on your own.' The higher echelon knew all about it and didn't do anything," Paul Mulholland told RTÉ.
In recent years, Paul and Mick's allegations were assessed by the child protection body, Tusla. Social workers there deemed the allegations founded. However, when they reported their abuse to An Garda Síochána, the Director for Public Prosecutions decided not to prosecute citing insufficient evidence.
Last year 41-year-old Mark Pender became the latest victim to be informed the DPP would also not be prosecuting his case due to insufficient evidence.
"I think the DPP just sit up there and look at these things and say it's not worth it, and it mightn't be worth it to them, but it's worth it to me and it's worth it to the rest of us who have been abused."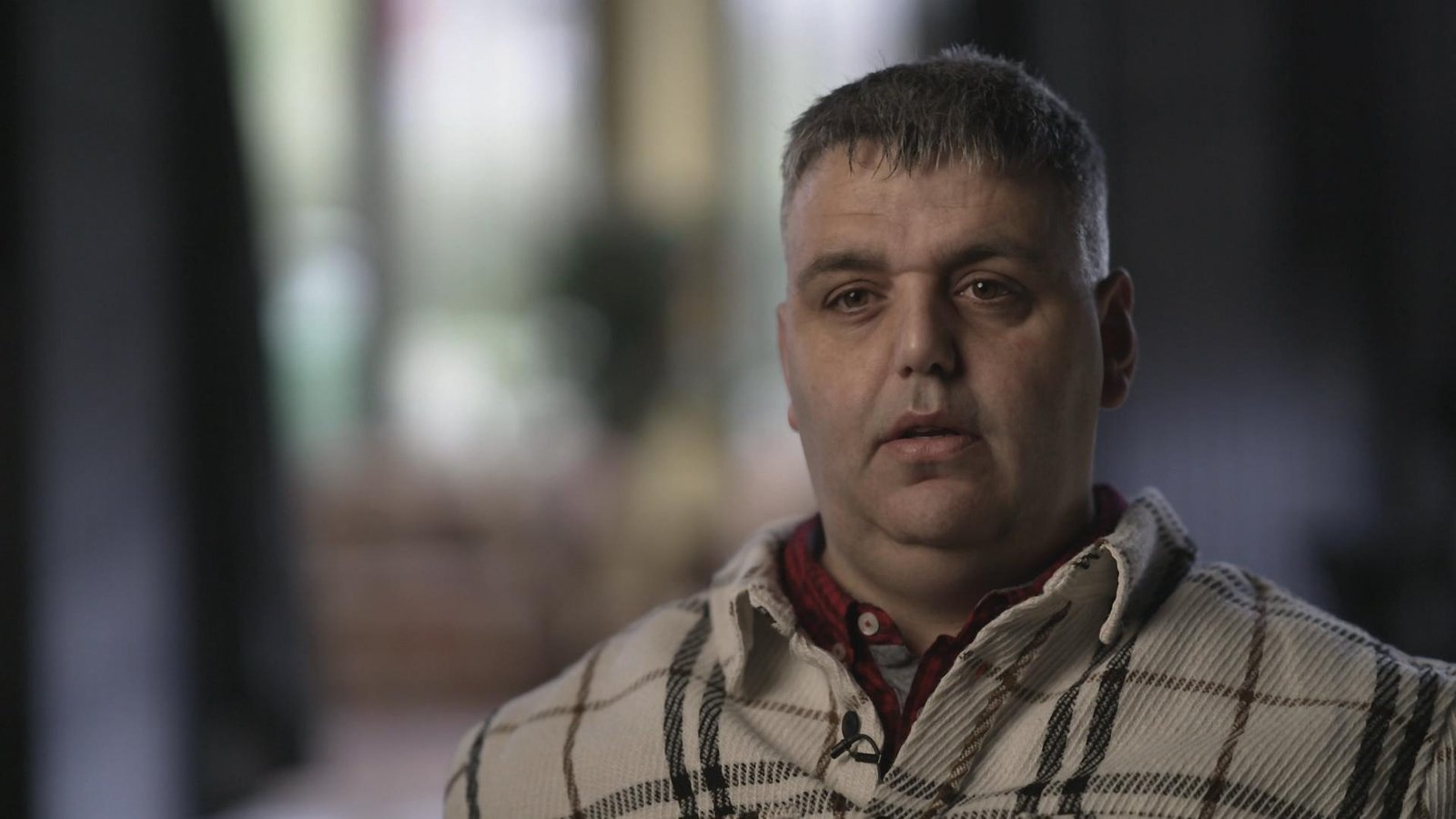 In a statement, the DPP told RTÉ it does not comment on individual cases.
Like the others, Mark joined St John Ambulance in the 1990s as a young teenager. He wasn't a member of the Old Kilmainham division, but he was abused by the same senior officer.
"I remember he put his hands down the front of my trousers and began to masturbate me," Mark said. "I said to him stop and he just basically told me to shut up, he pressed his elbow against my chest and just continued. I just felt powerless."
Mark was also groomed with the offer of paid, part-time work but the officer also used the opportunity of St John Ambulance duties to lure his victims. Mark remembers clearly his joy at being offered a pitch side location at a soccer match in the old Lansdowne Road stadium, knowing that if an injury happened there was a chance he could stretcher off a famous footballer. It was, he said, every young lad's dream.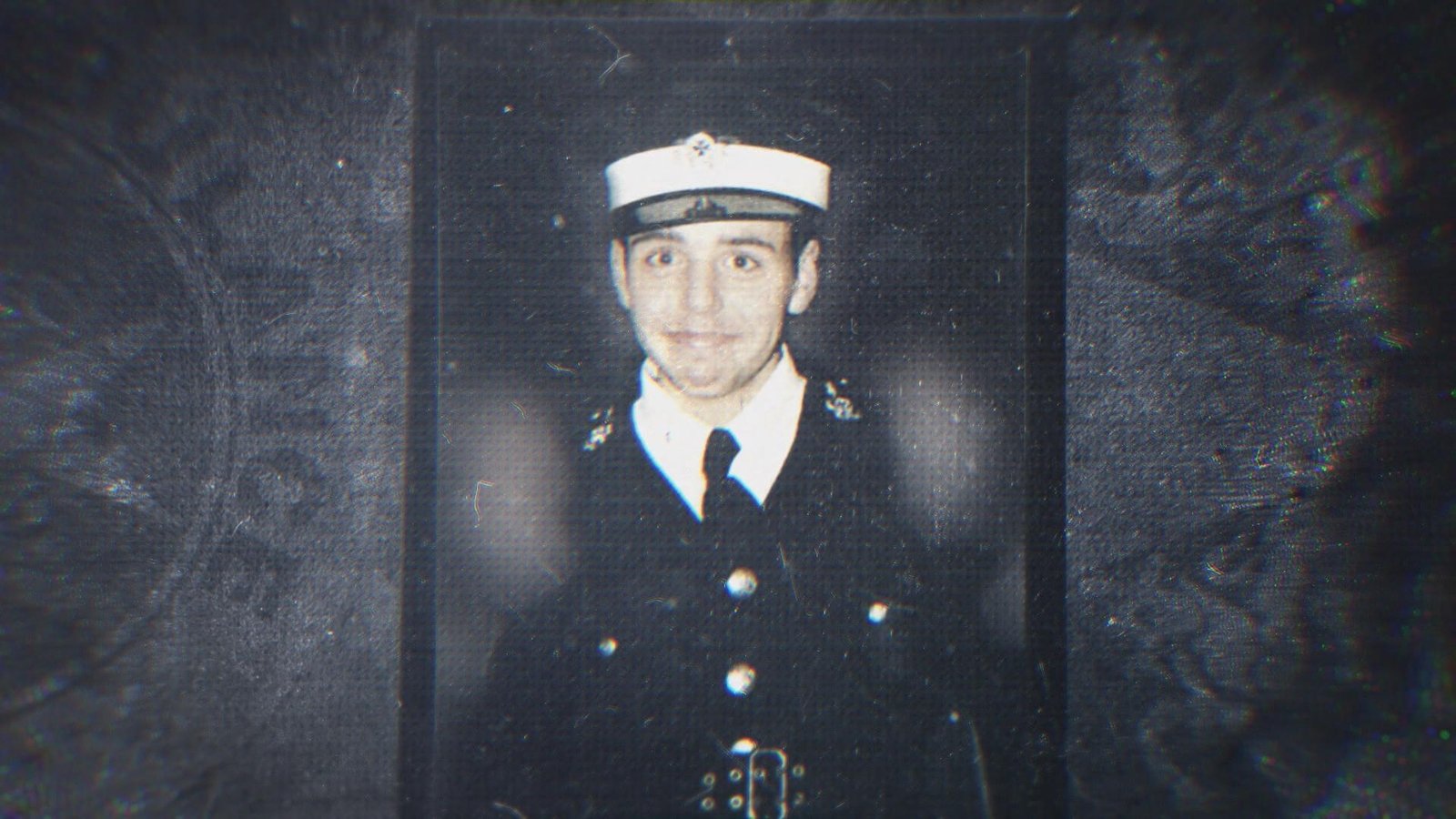 "He said he needed to know that I could use a scoop stretcher first and he put me onto the stretcher, strapped me in and then he began to orally rape me. Then he got up and was like 'yeah, you definitely know how to use the stretcher now, you can do pitch side today'."
Mark did find the courage to report his abuse to several high-profile officers in St John Ambulance – each time the abuse would momentarily stop, only for it to start some time later again. That lack of meaningful action is described in Dr Geoffrey Shannon's review as a significant source of re-victimisation and traumatisation for victim-survivors.
But if Dr Shannon's review raises serious questions about the St John Ambulance of the past, then so too does it highlight concerns about current practices, with Geoffrey Shannon saying St John Ambulance still requires change and there remains a pervasive denial about its past failures and complacency about ongoing vulnerabilities.
While reviewing the organisation's files, Dr Shannon found evidence of several disturbing modern-day incidents, including reference to a member who had allegedly performed oral sex on a child cadet; in another case an adult member had allegedly asked two cadets to perform oral sex; in 2016 an adult who was the subject of a child protection matter had not attended child protection training for 4 years; another member was suspended for having inappropriate contact with a cadet and encouraging the child to keep a secret from its parents; while some members were also found to have sent inappropriate messages and pictures to young cadets. However, in most cases, the files did not contain any information as to the outcome for the alleged perpetrators.
In fact, Geoffrey Shannon's review also finds St John Ambulance's current Garda vetting system remains incomplete creating potential for unvetted individuals to gain access to children and the organisation does not have a finalised child protection policy. It also concludes elements of a hierarchical and military-like structure within the organisation which facilitated and insulated past abusive behaviour still exist and are not appropriate for a healthy child protection and safeguarding culture.
St John Ambulance's failure to manage its files also comes in for strong criticism right throughout the report. Having initially handed over files for inspection, a supplemental disclosure was required when Dr Shannon queried missing key documentation. Many of the organisation's records are described as "sub-optimal", with Dr Shannon stating the lack of documentary evidence made available regarding the Old Kilmainham division – referred to in his report as Z27 – was "concerning". He also found it "particularly inadequate" that as an organisation with around 450 youth members, only 4 folders of documentation relating to all child protection matters were provided.
In a letter shared with abuse survivors this morning the Board of St John Ambulance said it fully accepts the findings of Dr Shannon's report and issued an unreserved apology: "We are sincerely sorry for the hurt that was caused to you, your families and your friends, by the failings in our organisation."
"We fully accept that the organisation's structures facilitated grooming and predatory behaviour in the past. We also acknowledge, and deeply regret, that you, the victim-survivors, continue to suffer ongoing and persistent trauma because of the abuse you have described experiencing."
St John Ambulance added it is committed to implementing all the report's recommendations as it works to ensure its "governance and child protection practices meet the highest standards".
For victims, the report's findings also raise questions for the Child and Family Agency, Tusla. In a 2019 letter – seen by RTÉ Investigates – its then Chief Executive assured Government officials, including the then Minister for Children that there were no current concerns with respect to St John Ambulance and it was deemed to have a compliant safeguarding statement. The assurances, provided over 3 years ago, come in stark contrast to the litany of current issues found by Dr Shannon.
"I would love to know what that investigation entailed into St John Ambulance to give them that clean bill of health," Mick Finnegan asked.
A Tusla spokesperson told RTÉ its 2019 assessment "was an accurate representation of the Agency's position at the time based on information provided" by St John Ambulance. Tusla said it has had ongoing contact with the organisation since 2019 to seek assurances that St John Ambulance has appropriate child safeguarding practices in place.
"Currently we are satisfied with the level of engagement on these issues," Tusla added. "Once published, Tusla will review the report and follow up accordingly with St John Ambulance if any current or retrospective child protection issues are identified in the report."
Dr Geoffrey Shannon's review makes several recommendations. Among them that St John Ambulance should offer victim-survivors an apology and appropriate supports but also that the organisation should undergo a major overhaul including its internal governance, structure, improved record keeping, greater supervision of its cadets and the appointment of an independent and full-time national safeguarding officer.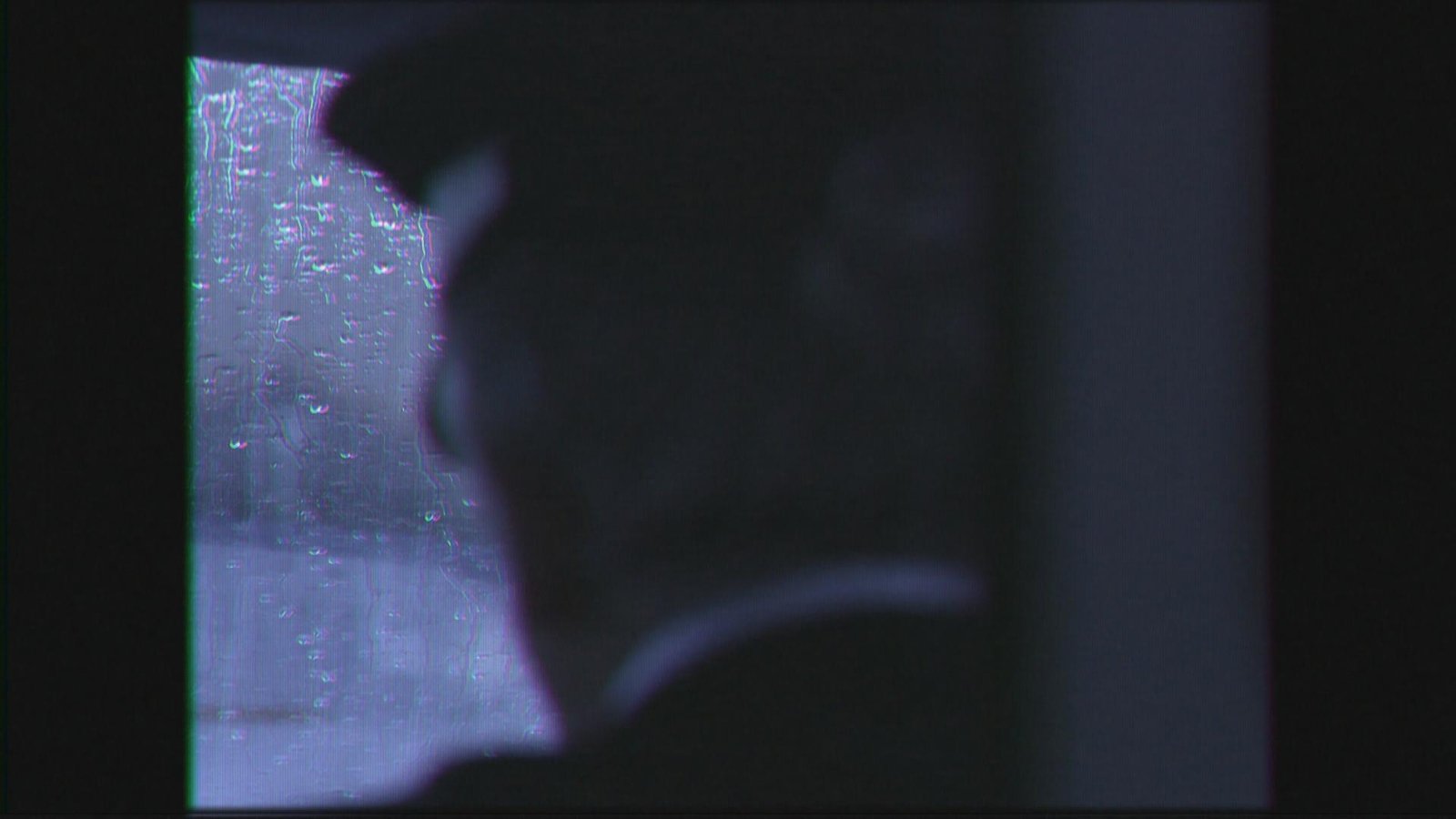 "All I want them to say is 'I'm sorry'," Paul Mulholland said. "'We screwed up bad, but it has changed, and this is never going to happen to anybody else.' The ball is in their court."
Watch RTÉ Investigates: St John Ambulance – Sidelined tonight on Prime Time, RTÉ One at 9:35 and on the RTÉ Player.
If you have been affected by any of the issues raised in this article, you can find organisations to help on rte.ie/helplines
Tusla has established a dedicated reporting helpline - 045 839375 - to support any individual who has a current or historical child protection concern in relation to St John Ambulance Service.