A review into the handling of complaints of sexual abuse at the voluntary first aid organisation St John Ambulance has found its garda vetting system is incomplete creating the potential for unvetted individuals to gain access to children, RTÉ Investigates has learned.
The independent investigation – which was carried out by the former child protection rapporteur and recently nominated Circuit Court judge Dr Geoffrey Shannon – also concludes St John Ambulance does not have a finalised child protection policy.
The review was commissioned in March 2021 after several men came forward alleging they had been sexually abused as young teenagers by a senior officer at the organisation's Old Kilmainham division in Dublin during the 1990s.
In recent years the Child and Family Agency, Tusla deemed a number of those allegations against the officer to be "founded".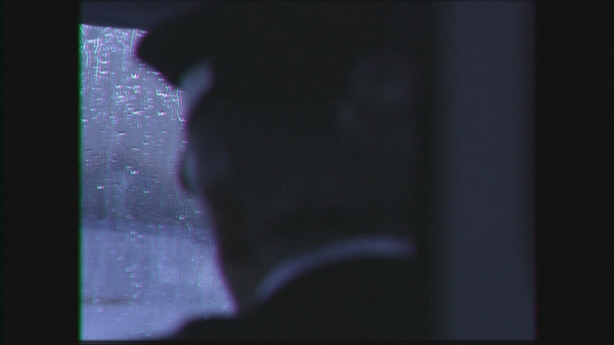 A copy of the 230+ page report, shared with abuse survivors this morning and seen by RTÉ Investigates, includes testimony of predatory and abusive behaviour in St John Ambulance stretching from the early 1970s, with Dr Shannon stating until the mid-2010s child protection measures at the organisation were inadequate and dysfunctional.
The report finds St John Ambulance failed to properly intervene or investigate suspicions or knowledge of child protection risks despite those risks being highly visible and there was a significant degree of awareness within the organisation of serious threats to children.
That included a failure by the organisation to initiate any formal investigation following a full disclosure of serious grooming and child sexual abuse in the late 1990s. That was, the report adds, a serious failure of the organisation's ethical duty of care to its membership, including hundreds of cadet children.
In fact, the report finds St John Ambulance did not refer initial complaints to statutory agencies like the Gardaí. That failure, the report states, was in part based on a fear of litigation but according to Dr Shannon, the main reason for not reporting the abuse was a desire to protect the reputation of the organisation rather than its ordinary members.
That lack of meaningful action is described in Dr Geoffrey Shannon's review as a significant source of re-victimisation and traumatisation for victim-survivors with several stating they believed their victimisation tracked along socio-economic class.
Most complaints referred to in the report relate to one former volunteer, understood by RTÉ Investigates to be the senior officer at the former Old Kilmainham division, but Dr Shannon states he also received testimony which suggested there may have been more than one perpetrator engaged in potential grooming and/or abuse of children in St John Ambulance. The report are also contains allegations of more recent incidents which were reported to people in positions of authority within the organisation.
Widely considered to be Ireland's oldest first aid organisation, St John Ambulance, now a registered charity, has been central to providing medical assistance and mentoring throughout Ireland for over a century.
For the last two years Dr Shannon has been reviewing records and interviewing people connected with the organisation. It's thought over 100 individuals engaged with the process.
Dr Geoffrey Shannon's review also found evidence of serious incidents being reported in recent years with major shortcomings in how St John Ambulance has responded – among them several disturbing modern-day allegations of the grooming and sexual abuse of young children.
Among the organisation's files Dr Shannon found reference to a member who had allegedly performed oral sex on a child cadet; in another case an adult member had allegedly asked two cadets to perform oral sex; in 2016 an adult who was the subject of a child protection matter had not attended child protection training for 4 years; another member was suspended for having inappropriate contact with a cadet and encouraging the child to keep a secret from its parents; while some members were also found to have sent inappropriate messages and pictures to young cadets. However, in most cases, the files did not contain any information as to the outcome for the alleged perpetrators.
The review concludes St John Ambulance still requires change and there remains a pervasive denial about its past failures and complacency about ongoing vulnerabilities. It adds that elements of a hierarchical and military-like structure within the organisation which facilitated and insulated past abusive behaviour still exist and are not appropriate for a healthy child protection and safeguarding culture.
In a letter shared with abuse survivors this morning the Board of St John Ambulance said it fully accepts the findings of Dr Shannon's report and issued an unreserved apology: "We are sincerely sorry for the hurt that was caused to you, your families and your friends, by the failings in our organisation."
"We fully accept that the organisation's structures facilitated grooming and predatory behaviour in the past. We also acknowledge, and deeply regret, that you, the victim-survivors, continue to suffer ongoing and persistent trauma because of the abuse you have described experiencing."
St John Ambulance added it is committed to implementing all the report's recommendations as it works to ensure its "governance and child protection practices meet the highest standards".
St John Ambulance's failure to manage its files also comes in for strong criticism right throughout the report. Having initially handed over files for inspection, a supplemental disclosure was required when Dr Shannon queried missing key documentation. Many of the organisation's records are described as "sub-optimal", with Dr Shannon stating the lack of documentary evidence made available regarding the Old Kilmainham division – referred to in his report as Z27 – was "concerning". He also found it "particularly inadequate" that as an organisation with around 450 youth members, only 4 folders of documentation relating to all child protection matters were provided.
Despite these findings a 2019 letter – seen by RTÉ Investigates – from the then Chief Executive of the Child and Family Agency, Tusla assured Government officials, including the then Minister for Children that there were no current concerns with respect to St John Ambulance and it was deemed to have a compliant safeguarding statement. The assurances, provided over 3 years ago, come in stark contrast to the litany of current issues found by Dr Shannon.
A Tusla spokesperson told RTÉ its 2019 assessment "was an accurate representation of the Agency's position at the time based on information provided" by St John Ambulance. Tusla said it has had ongoing contact with the organisation since 2019 to seek assurances that St John Ambulance has appropriate child safeguarding practices in place.
"Currently we are satisfied with the level of engagement on these issues," Tusla added. "Once published, Tusla will review the report and follow up accordingly with St John Ambulance if any current or retrospective child protection issues are identified in the report."
Dr Geoffrey Shannon's review makes several recommendations, among them that St John Ambulance should offer victim-survivors an apology and appropriate supports but also that the organisation should undergo a major overhaul including to its internal governance, structure, record keeping, and supervision of its cadets. Dr Shannon also recommends the appointment by St John Ambulance of an independent and full-time national safeguarding officer.
Watch RTÉ Investigates: St John Ambulance – Sidelined tonight on Prime Time, RTÉ One at 9:35 and on the RTÉ Player.
If you have been affected by any of the issues raised in this article, you can find organisations to help on rte.ie/helplines
Tusla has established a dedicated reporting helpline - 045 839375 - to support any individual who has a current or historical child protection concern in relation to St John Ambulance Service.