The child protection body Tusla has moved to clarify a 2019 letter it sent that said there were "no current concerns" regarding child protection at St John Ambulance.
In a statement to RTÉ Investigates this afternoon, the Child and Family Agency said that "at the time of the correspondence … Tusla had no information that there was any child currently at risk within St John Ambulance Service".
The 2019 letter was signed by then Tusla Chief Executive Bernard Gloster, who is now the Chief Executive of the HSE.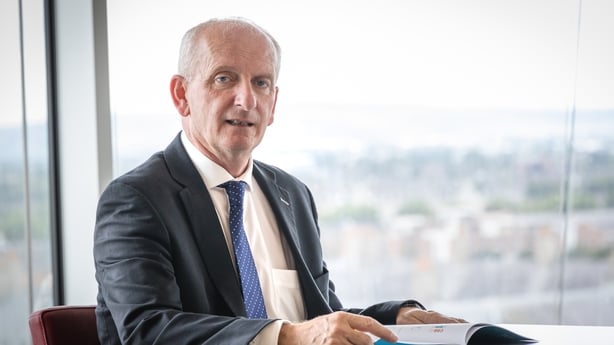 In the letter, which was sent to a number of Government officials, including the then minister for children, Tusla also said that the organisation "was deemed to have a compliant safeguarding statement" for children.
These assurances have come under scrutiny after a damning report into abuse allegations at St John Ambulance was published today, which found that there is an ongoing risk to children at the first aid organisation.
The independent report, carried out by recently nominated Circuit Court judge Dr Geoffrey Shannon, found that St John Ambulance's garda vetting system remains incomplete meaning that an avoidable child protection risk exists with the potential for unvetted individuals to gain access to children.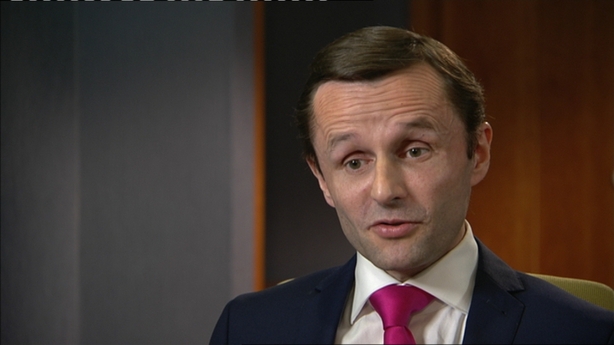 The report also concluded that St John Ambulance does not have a finalised child protection policy.
In a statement responding to the independent report, the ISPCC said that safeguarding shortcomings at St John Ambulance were "incomprehensible".
"This is not historic child sexual abuse, it is very much abuse that happened in the recent past, and it is difficult to see how such crimes can be prevented from happening again considering the governance issues Dr Shannon has pointed out," the society added.
---
Read more
St John Ambulance report - Unvetted adults can still access children
Groomed and abused by a trusted adult
---
Meanwhile, Fine Gael Senator Mary Seery-Kearney, who is a member of the Oireachtas Children's Committee, has called on Tusla to appear before that committee, saying today's report raises serious questions for the agency.
She said: "Dr Shannon found that there were ongoing issues with regard to the procedure on reporting, vetting and safeguarding as well as the historical abject incompetence and neglect of children, leaving them vulnerable to predatory grooming and sexual abuse.
"This calls into question the adequacy of Tusla's procedures of inquiry and investigation. If this is how they acted with regard to the St John Ambulance service, how can we have confidence in them with regard to any other entity they review for child safeguarding? They must be urgently called to account for the competence of their procedures."
Social Democrats spokesperson on children Jennifer Whitmore has also described as "staggering" the gaps identified in Tusla's existing child protection policies.
In response to queries from RTÉ Investigates, Tusla said that its Child Safeguarding Statement Compliance Unit "engaged with St John Ambulance, and in December 2019, it was deemed to have a compliant Child Safeguarding Statement".
A child safeguarding statement is a written document an organisation produces that outlines the principles and procedures it uses to keep children safe from harm.
However, Tusla further told RTÉ today that although it signed off on St John Ambulance's child safeguarding statement, it was not in a position to ensure that the organisation followed the procedures outlined in it.
"Neither Tusla, nor any other State agency - has the power to audit or review the implementation of child protection policies and procedures in relation to the Child Safeguarding Statement," it said.
In its statement, Tusla said that "from 2019 – 2022, Tusla Children First Information & Advice Officers continued to work with the organisation to assist them in strengthening their Child Protection Policies & Procedures".
Minister for Children Roderic O'Gorman said that Tusla "has had ongoing contact with St John Ambulance Ireland since 2019 to seek assurances that current child safeguarding practices are in line with Children First legislation. Tusla has assured my department that they are satisfied with the level of engagement on these issues by the organisation".
Dr Shannon's review found evidence of serious incidents being reported in recent years, with major shortcomings in how St John Ambulance has responded, among them several disturbing modern-day allegations of the grooming and sexual abuse of young children.
One complaint concerned a member who had allegedly performed oral sex on a minor cadet and had sent inappropriate text messages to another minor cadet.
The files state the alleged perpetrator was suspended from all activities, pending the outcome of an investigation. However, the outcome of the case was not contained in the files made available to Dr Shannon's review.
The review also inspected documentation relating to a member who was engaged in inappropriate social media conversations with a minor cadet over a number of weeks and often in the early hours of the morning.
It said it was of concern to learn this member had a role in child protection within the organisation.
Dr Shannon's review found that, in most cases, the St John Ambulance files did not contain any information as to the outcome for the alleged perpetrators.
---
Watch RTÉ Investigates: St John Ambulance – Sidelined tonight on Prime Time, RTÉ One at 9:35 and on the RTÉ Player.
If you have been affected by any of the issues raised in this article, you can find organisations to help on rte.ie/helplines
Tusla has established a dedicated reporting helpline - 045 839375 - to support any individual who has a current or historical child protection concern in relation to St John Ambulance Service.