In 2015, RTÉ Investigates exposed the bribery of two managers at St Vincent's University Hospital (SVUH) in Dublin, both of whom received expensive gifts and holidays from Eurosurgical, a Dublin-based surgical supplies firm.
The managers in question were immediately suspended, and the minister for health Leo Varadkar said that HSE-funded hospitals would stop paying invoices to the company until inquiries were completed.
However, within three weeks, long before said inquiries had concluded, the HSE did a U-turn on the payments prohibition, and actually ramped up spending with the firm.
According to figures supplied under Freedom of Information, HSE purchases from Eurosurgical rose 15% year-on-year in the six months after RTÉ Investigates exposed the bribery of contracts manager David Byrne and his boss, Ger Russell.
Byrne and Russell, who also supplied confidential commercial information to the company, including competitors' price lists, were ultimately sacked. And, in a case unrelated to Eurosurgical, Russell was recently given a three-year suspended prison sentence for stealing from SVUH.
In a statement to RTÉ Investigates, the HSE said it was contractually bound to continue purchasing from Eurosurgical, and that it "had found no evidence to support the allegations at that time to warrant dismissing the company".
John Devitt, the chief executive of Transparency International's Irish operations, said the HSE's continued purchases were surprising.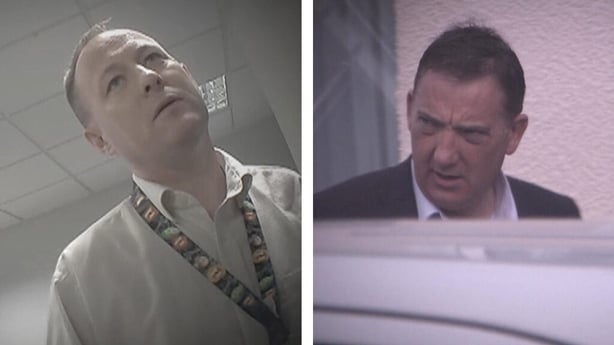 "It beggars belief that [the HSE] would have awarded new contracts to a company … that is posing such a reputational risk to a public body, let alone the health service more generally," he told RTÉ Investigates.
The HSE's chief procurement official, John Swords, told the Oireachtas Public Accounts Committee three months after the report that, while he found the revelations "shocking", the HSE had "taken all necessary steps to investigate the incidents thoroughly".
"However, we have nothing but allegations", he added.
So, what were these "necessary steps"?
Documents released to RTÉ Investigates under Freedom of Information show that the HSE completed four internal reviews of various hospitals in relation to Eurosurgical, which found no evidence of fraud.
The HSE only commissioned one external investigation, however, which was carried out by financial consultancy Deloitte. The authors of the Deloitte report highlighted significant limitations placed on them by the HSE, notably that the authors of the report were restricted to answers provided by Eurosurgical.
"We have not been requested by the HSE to review any contracts in place between Eurosurgical, or any correspondence between Eurosurgical and the hospitals referred to in the report ... our report is limited to the responses provided by Eurosurgical", the authors wrote.
"If we had met with the hospitals referred to in this report, or been given information or explanations by them, this may have resulted in the contents of this report being different to the contents currently presented herein," it said.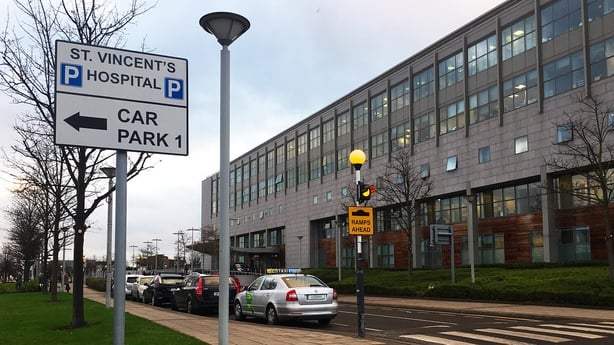 "The idea that Deloitte felt the need to spell out that we are purely relying on the information from one side ... from Eurosurgical, is completely exceptional," said Philip Gavin, an academic specialising in corporate governance at Technological University Dublin.
"It is so surprising, particularly because we know we can't trust what's coming out of Eurosurgical."
Mr Devitt, meanwhile, said it was "remarkable" that Deloitte was only allowed to interview executives and directors of company that was subject to allegations, comparing it to a garda investigation that was only allowed to interview the suspect of a crime.
RTÉ Investigates asked the HSE why it placed such limitations on the Deloitte investigation. In a statement, it did not answer that question, but said: "As this was the supplier in question the HSE reviewed this company's orders and processes."
So what about St Vincent's University Hospital? It fired its two managers who had taken the bribes and passed on confidential information to Eurosurgical. But it, too, continued doing business with the company that had bribed them.
Immediately before the 2015 report, St Vincent's University Hospital told RTÉ Investigates that it would be "investigating all aspects of the hospital's relationship with the supplier company involved in the issues that have been raised now by you".
In early 2021, under Freedom of Information, RTÉ Investigates requested "a copy of reports produced as a result of investigations commissioned by or produced by SVUH into issues highlighted by an RTÉ Investigates broadcast on July 16th, 2015 which examined practices of Eurosurgical".
The request was refused on the basis that the "records do not exist".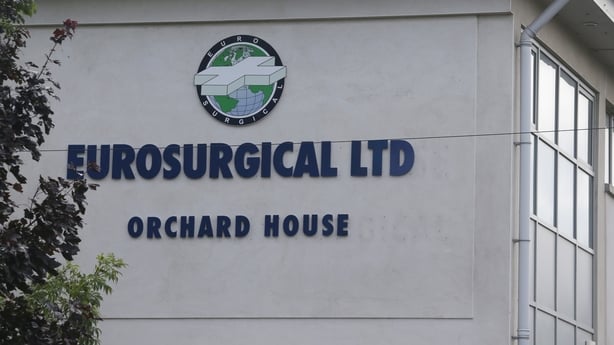 SVUH, however, did provide RTÉ Investigates with a general report on procurement that was initiated after the revelations. But that report does not even mention Eurosurgical.
And what about any garda investigation of Eurosurgical? The day after the RTÉ Investigates report, the Garda Press Office said an investigation was ongoing.
Mr Varadkar even cited the garda investigation when commenting on the allegations, noting there were limitations about what he could say while it was ongoing.
However, RTÉ Investigates has since learned that there was no garda investigation. Rather, there were garda inquiries, which represent a pre-investigation stage.
"Inquiries were made into the matter by the Garda National Economic Crime Bureau. No evidence of criminal activity was identified," the Garda Press Office told RTÉ Investigates.
In fact, in a note written ten months after the RTÉ Investigates report, the HSE's national director of audit, Michael Flynn, stated "we had no reason to make a formal complaint to the [Garda bureau of Fraud investigation]".
While the HSE carried on, and even increased, business with the family-run Eurosurgical after the report, the Revenue Commissioners pursued the company and its directors vigorously. Just as the Revenue were about to issue a tax demand for over €3.4m, Eurosurgical was put into voluntary liquidation.
The liquidator subsequently took a High Court case to disqualify the Eurosurgical directors.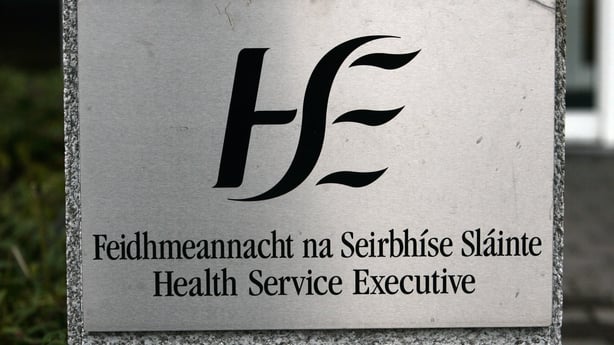 "It's quite rare for liquidators to go after the directors for disqualification," said Professor Deirdre Ahern, a corporate governance expert at TCD's law school.
"It has to be very, very serious behaviour", she said.
"Here, the liquidator obviously looked at the sums and decided that this was a worthwhile exercise in terms of the amounts involved and also the scale and nature of the egregious behaviour."
In his ruling on the case earlier this year, High Court Judge Senan Allen stated that Alan, Gary, Alison and Ray Kane Sr, the directors of Eurosurgical, used millions of euro of company cash to pay for personal spending.
In total, the judge said that "a little more than €13m was plundered from the company" over an 11-year period. The company under-declared their tax liabilities by around €5m, which in turn gave rise to a liability for interest and penalties of a further €7m, the judge said.
The judgment referred to company cash being used to buy gifts for procurement officials, make payments to fictitious employees who were connected with the Kane family, as well as payments towards houses, cash and carry purchases for directors and other personal spending.
"The directors failed to act in the best interests of the company… the most fundamental duty on directors of companies," Prof Ahern said.
"They failed to act in the best interests of the company because they were acting in their personal interests. They were essentially asset stripping the company," by taking huge amounts of money out of the company for personal expenditure, such as holidays, she added.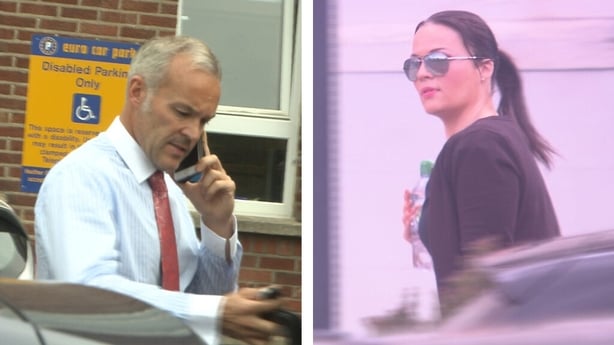 This was "a really egregious breach of the duty to act in the best interests of the company and of accepted standards, as well, of commercial morality," she said.
The High Court judgment also covered another twist to the story of Eurosurgical and the HSE.
As it became clear that Revenue was about to seek to wind up the company due to unpaid taxes, Gary, Alison and Alan Kane sold most of its business to a new company called Gemini Surgical Innovations, where they were employed.
Significantly, the judge found this was done at an "undervalue" that starved Eurosurgical of funds to pay its tax obligations.
The Kanes' actions meant that the new company, based in Bray, could extract the value of Eurosurgical.
This "made a mockery of compliance with the tax code and with the company's code," Prof Ahern said.
The judge said the transfer of Eurosurgical's assets to Gemini Surgical Innovations cost Eurosurgical's creditors, including the Revenue Commissioners, over €1.6m and that Gary, Alison and Alan Kane, "brought with them nearly three quarters of the value of the company's business with a view, at least, to preserving or replacing their jobs".
The transfer of Eurosurgical's business to Gemini Surgical Innovations was voided in a High Court order in early 2018, almost two years after the original transaction.
However, this did not seem to affect its business with the HSE, especially during the pandemic.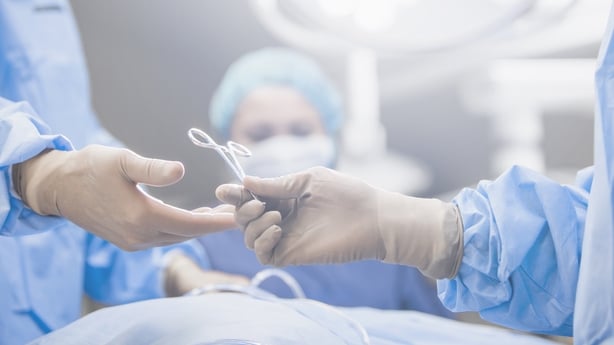 In the six months from 7 April to 30 September 2020, its sales to HSE-run hospitals soared to almost €11m – a 3,100% increase from the same period a year earlier, according to HSE figures supplied to RTÉ Investigates.
During that period, Gary Kane was the sole director of Gemini Surgical Innovations. He resigned as director shortly before he was disqualified by the High Court.
The HSE told RTÉ Investigates that "due diligence was applied" in accordance with "EU and National procurement rules" in awarding business to Gemini Surgical Innovations and that there "there were no grounds for this company's exclusion from HSE tender competitions".
While Gary Kane enjoyed continued success with the HSE, he had less luck with the High Court. In January, Judge Allen disqualified him as a director.
The judge stated that Ray Kane Sr and his children Alan, Gary and Alison were "guilty of fraud" and that "their conduct is such that they are unfit to be concerned with the management of a company".
Judge Allen handed down lengthy director bans. Alison Kane was disqualified for almost ten years, her brothers Gary and Alan for over 14 years and Ray Kane Sr for 15 years.
"Normally, disqualification for anything over ten years is reserved for the most severe of cases," said Mr Gavin.
"Here, the directors have breached their responsibilities in a number of ways. They have committed fraud, they've breached their duty to the company, and more generally are just unfit for office," he said.
"Any of those would suffice on their own to disqualify a director."
RTÉ Investigates requested interviews with Ray Kane Sr, who founded Eurosurgical in 1987, and his children Gary, Alison and Alan Kane, but none accepted.
We also repeatedly asked St Vincent's University Hospital and the HSE to supply a representative for an interview for this report. They declined.