Financial documents of Careysfort Asset Estates, which conned vulnerable homeowners, show lavish spending on personal items using money paid by clients of the firm. The owner and sole director of the company is Catriona Carey.
Two years' worth of financial statements, which list hundreds of debit card and other transactions, were obtained by RTÉ Investigates in recent days.
Earlier this week, RTÉ Investigates revealed that Ms Carey, an accountant and former national sports star, operated an elaborate scam that has left victims in its wake across Ireland.
In one year alone, the financial statements show over €200,000 of what appears to be spending on goods and services for personal use.
The account is funded almost exclusively by deposits from clients of the company. The biggest single item of spending shown in the bank statements was on the 21 July 2020, when the account was used to buy a BMW vehicle at a cost of €55,226. That car is registered in Ms Carey's name.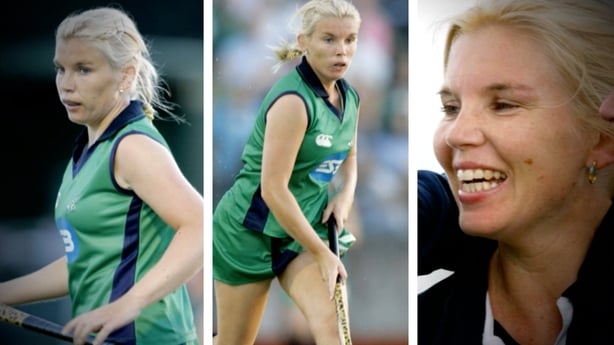 The company also spent thousands at luxury resorts and hotels and in high-end clothing boutiques.
RTÉ Investigates sent Ms Carey a list of questions about the spending. She declined to comment.
Some 18 people who spoke to RTÉ Investigates have been defrauded of around half a million euro. All of them had paid desposits to Careysfort Asset Estates that were supposedly refundable at one month's notice if the company failed to perform.
Ms Carey's company offered to purchase non-performing loans from banks and other loan holders. It would then, clients were told, sell back the property to the client and give them new, more sustainable, mortgages. Theoretically, that would allow them stay in their homes.
Ms Carey had told several clients that her company had bought their loans. However, lenders later told clients that they had no dealings with her company and the statements obtained by RTÉ Investigates do not show that any of the client deposits were used to purchase loans.
Instead, they were used to fund everything from shopping at Lidl to overseas trips to a Swiss resort and Florida.
At the end of July 2020, a client of Careysfort Asset Estates transferred €35,000 to the company as a deposit for the mortgage buy-back scheme.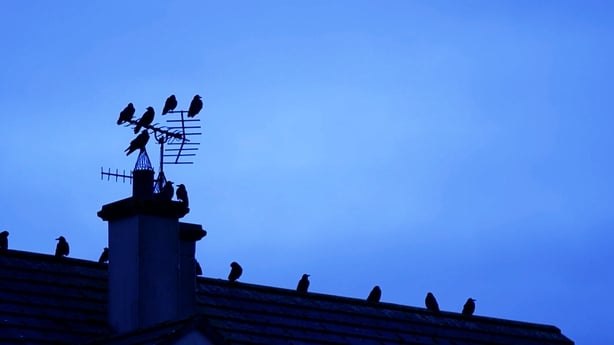 Within hours, the financial statements show, a debit card attached to the company's account was used to pay a bill of €5,460 at the Trump International Golf Links & Hotel in Doonbeg, Co Clare.
"To think what I had to do to get that money," Nicola, the client, told RTÉ Investigates.
"I actually don't know what to say, I am so shocked," Nicola, who asked to be identified by her first name only, said.
It was the €904.50 that was spent at the Moncler shop in Kildare Town, a high-end clothing store, that Nicola found the most distressing.
"Can I ring you in ten minutes? I think I am going to explode," Nicola said.
On 19 November 2019, Sharon O'Riordan, a chef with the HSE, paid €5,000 in cash as a deposit to the company.
Sharon borrowed from family to get the money. A month later, in December, the statements show that the account for Careysfort Asset Estate's was used to book a hotel at a Swiss ski resort for six nights. The cost per night was €1,176, and came to a total of €7,058.
"It's scandalous," Sharon told RTÉ Investigates, noting that it showed that the company never did anything to assist its clients.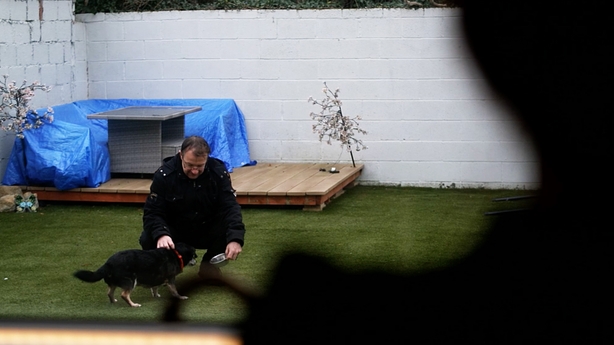 Days after the €1,176 per-night Swiss hotel was booked, Dubliners Miriam Tormey and Philip Conway made two transfers of €10,000 into the company's account.
Miriam, whose name wasn't on the mortgage in question, had to borrow the money from the credit union. Like Nicola and Sharon, they too signed up to Careysfort Asset Estate's mortgage scheme.
"I never had a loan for that amount of money ever. I was fearful. I didn't know them, but I trusted Phil in the hard work. I've seen the hard work Phil has put in to try and save this house," she said.
Two weeks after Miriam and Philip paid their deposit, the trip to the ski-resort in Switzerland began.
The Careysfort Asset Estates account was used to fund spending during the six-day trip on shops, restaurants and other items, amounting to €6,976. The total spend over the six days was €14,000, excluding flights.
The day after the trip ended, a further €10,863 was spent – €8,000 at Kilkenny's Michael Lyng motor dealers, €2,080 at Welch Sports, which specialises in selling hockey gear, and €783 at Ez Living Furniture in Kilkenny.
Just weeks later, the account was used again to pay for another trip abroad – this time seven days in Florida. The account shows related charges of over €22,000 for the US trip, including €987 in one transaction at Armani Exchange.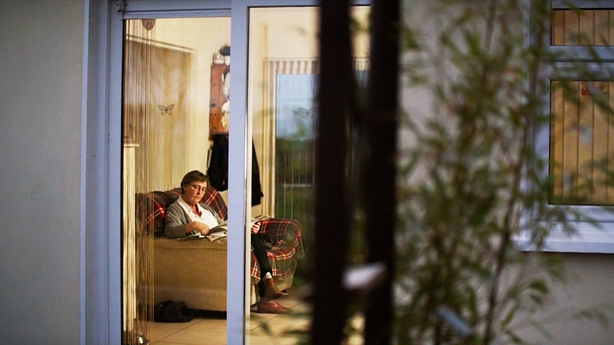 During the course of the investigation, RTÉ Investigates learned that Catriona Carey has a conviction under the Theft and Fraud Offences Act, 2001.
Ms Carey was convicted in February 2020 for the theft of €6,948 and for forging a cheque from a Kilkenny hairdresser who had hired her as his accountant.
She was given an eight-month suspended prison sentence. Before sentencing, she repaid the exact sum via her solicitor, and the statement shows where the money came from.
It was sent from the Careysfort Assets Estates account, meaning that the account used by Catriona Carey to lodge money defrauded from her clients was also used to repay money she had stolen elsewhere.
Another client who requested anonymity to discuss his dealings with Ms Carey's company, used an inheritance from his father to pay a deposit of €35,000.
After he paid, the spending from the Careysfort Asset Estates account continued. Over €3,654 was spent on 4 December alone on luxury goods and services.
Of that, €859 was spent in Helen Turkington Interiors in Dublin, €359 on designer brand Escada and €1,627 with clothing brand Moncler.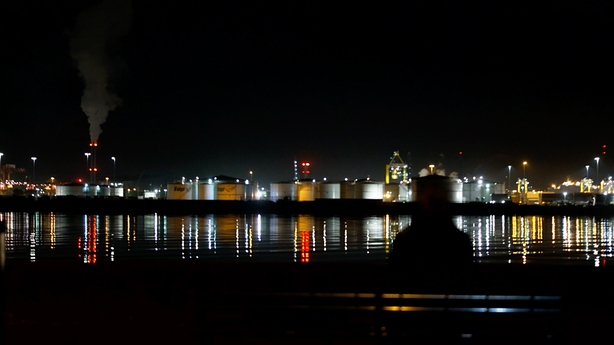 "It is wrong at all levels," the client told RTÉ Investigates.
"That money was meant to be spent on the service they are meant to provide. Taking it out of my pocket and spending it on their luxuries is not how businesses operate."
An analysis by RTÉ Investigates of the statements shows that, over the two years covered, approximately €400,000 from clients of Careysfort Asset Estates was paid into the company account.
That figure does not include cash payments, and RTÉ Investigates did not obtain data for most months in the second half of 2019, when some clients paid the company.
As of last month, just €488.10 remained in the company account. In other words, there is nothing left in this account to repay any of those who gave deposits to Ms Carey's company.
A Garda spokesperson told RTÉ Investigates that there is an ongoing Garda investigation into a number of alleged fraud incidents relating to the activities of an asset management company. They said, however, that An Garda Síochána does not comment on named entities nor individuals.