The Oireachtas Committee on Communications, Climate Action and the Environment has written to the Commission for Regulation of Utilities (CRU) requesting it appear before the committee on the 9th of July to answer questions about the leaking of up to 1 million litres of oil from underground ESB cables, over a 20 year period.
The Committee is also asking the Environmental Protection Agency and the ESB to attend to address concerns raised in the recent RTÉ Investigates: The ESB Leaks programme.
The committee chairperson, Hildegarde Naughten, has confirmed to RTÉ that the ESB whistleblower, Séamus O'Loughlin will also be asked to attend in early July.
The committee met in private session last Tuesday to discuss a proposal by committee member and Fianna Fáil Environment spokesman, Timmy Dooley to bring in the relevant bodies to address the concerns raised in the programme.
"It is particularly important that we hear from the ESB in light of these revelations and the fact that it went on for 20 years," Deputy Dooley said.
The revelations came to light after a protected disclosure was made by Séamus O'Loughlin to the Department of Communications, Climate Action and Environment.
The protected disclosure reveals how leaks of insulating oil were happening at various points along a 100 kilometre network of underground cables in Dublin, many of which date back to the 1950s and have reached their end of life.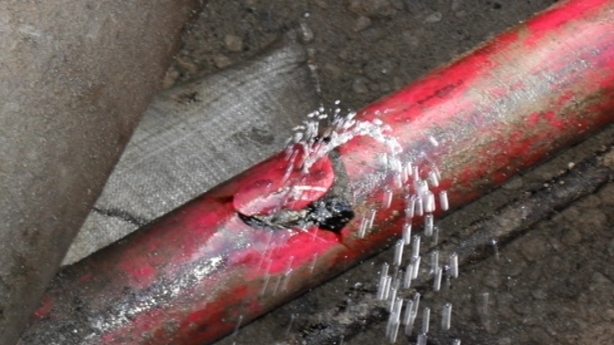 An ESB spokesperson has said that the cables contain linear alkylbenzene which it says is bio-degradable.
However, 90 per cent of the cables also contain a mineral oil from the 1970s which is not readily biodegradable.
Internal ESB documents, obtained by RTÉ Investigates, clearly state the risks posed by the oil leaking.
These reports state that leaks of the cable oil posed a "severe environmental impact" and that the oil is "not considered compatible with watercourses and the associated eco systems, rivers and canals."
ESB internal records document leaks of the oil on a monthly basis from the 1990s up to the present time. The leaks have happened at a variety of locations, including sites adjacent to the Royal and Grand Canals.
However, the ESB failed to inform any of the relevant authorities about almost any of the leaks.
An ESB spokesperson has said that it "endeavours at all times to comply with its reporting obligations."
However, the Environmental Protection Agency has said the first time it was contacted by the ESB about the leaks was on May 27th last.
This was after RTÉ Investigates had informed the ESB and the EPA in relation to a programme about the oil leaks.
The ESB chief executive Pat Doherty has said "the issues raised in the programme show us falling short of the standards that we have set for ourselves. Our values have taken a bruising."
Meanwhile, Deputy Dooley said he hopes the committee hearings can be completed before the summer recess.