The final report of the Comptroller and Auditor General (C&AG) on the 2015 financial statements of the Kildare Wicklow Education and Training Board (KWETB) highlights a list of breaches of procurement guidelines. The report also found a failure to make declarations of interest by the former Chief Executive of the Board Séan Ashe. 
The issues raised in today's C&AG audit report, seen by RTÉ Investigates and titled " Lapses in controls over Procurement of Capital Projects and certain other expenses" (KWETB financial statements 2015) were previously referred to Garda National Economic Crime Unit early last year and were the subject of a separate Department of Education investigation.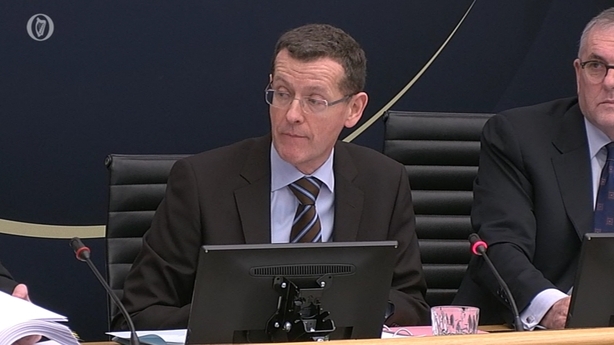 The C&AG audit found that the former Chief Executive failed to make declarations of interest regarding the awarding of contracts to two companies, in which his family members were involved.
Last June RTÉ Investigates- KWETB: Testing Time reported on the activities of the two companies named as Asthen Engineering, trading as Postbrook Ltd, and Erris Contracts.
Ashten Engineering which received a number of lucrative plumbing and engineering contracts in breach of procurement rules was run by Séan Ashe's son, Michael Ashe.
We need your consent to load this rte-player contentWe use rte-player to manage extra content that can set cookies on your device and collect data about your activity. Please review their details and accept them to load the content.Manage Preferences

Similarly, Séan Ashe's cousin was a director of Erris Contracts, which also won contracts without the correct tender process being followed.
Today's C&AG report states that there was either incomplete or missing paper work to verify that procurements were carried out according to the law. Where there was paperwork, the C&AG found that "some contracts were awarded where it appeared from the documentation that the successful bidder failed to meet certain required minimum standards"
The C&AG also found that that the Department of Education rules regarding additional payments to contractors in excess of the contract price were also not followed by the former Chief Executive Séan Ashe. This meant that in one significant contract, involving the construction of a school in Arklow, a cost overrun of almost half million (€483,000) was paid to the building contractor, Sammon Contracting Ireland Ltd, in breach of Department rules.
The C&AG audit report also highlights that significant money owing to KWETB was only paid to the Training Board in a number of instances when the matter was raised with the former Chief Executive, Séan Ashe, by the audit team.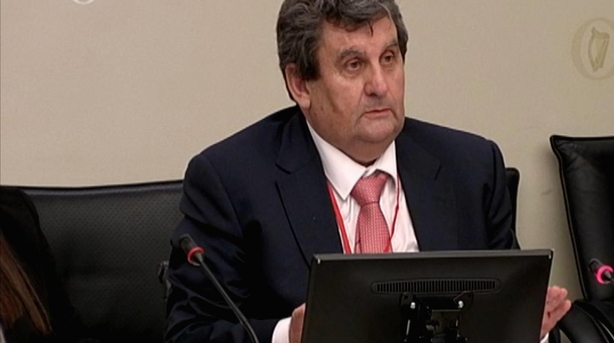 For example, the C&AG found that no money had been paid to the KWETB for an industrial building which it had rented out in 2015 to Postbrook Ltd, the company associated with Michael Ashe, the former Chief Executive's son.  The report states "Rent and service costs were only paid to the KWETB after concerns were raised by the audit." The KWETB also disposed of a van within a year of its purchase "but received no payment until audit queries were raised".
Significant bills for hotels, such the K Club, where KWETB hosted meetings were found to have been incurred "without a competitive tender".  Similarly, subsistence claims by the then Séan Ashe "did not comply with regulations."
On the matter of Declarations of interest the C&AG report found that "KWETB reported that 167 staff members were potentially required to complete an annual statement of interests in 2015. 144 statements were returned, all of which were 'nil. In the most recent year,2017, 134 staff members were potentially required to complete statement of interest forms, 127 statement were returned, 126 of which were nil."
The former CE Séan Ashe who had previously filled out the declaration of interest forms in preceding years as "nil" was prompted to resubmit his form for 2016, following correspondence from the C&AG's office informing him he was obliged to do so.