Minister for Health Stephen Donnelly has launched Ireland's first Menopause Awareness Week, centered around World Menopause Day.
World Menopause Day is observed every year on 18 October to raise awareness about the impact menopause has on the lives of women around the world.
Recently, Mr Donnelly said it is time everyone in society lifts the taboo around menopause.
Today, Mr Donnelly will open the Rotunda menopause clinic, dedicated to supporting women experiencing complex symptoms of menopause.
We need your consent to load this rte-player contentWe use rte-player to manage extra content that can set cookies on your device and collect data about your activity. Please review their details and accept them to load the content.Manage Preferences
Loretta Dignam, CEO of the Menopause Hub, set up the clinic three years ago. At the time, it was Ireland's first dedicated private menopause clinic.
Ms Dignam says the taboo around menopause in Ireland has only started to dissipate in the last 18 months, since a breakthrough Liveline programme in May 2021.
In 2021, a survey of over 1,000 women commissioned by the Menopause Hub and IBEC, showed 12% of women surveyed gave up work due to their menopause, while 40% of those surveyed said they considered giving up work or reducing their hours due to their menopause symptoms.
These results mirrored a larger study done in the UK.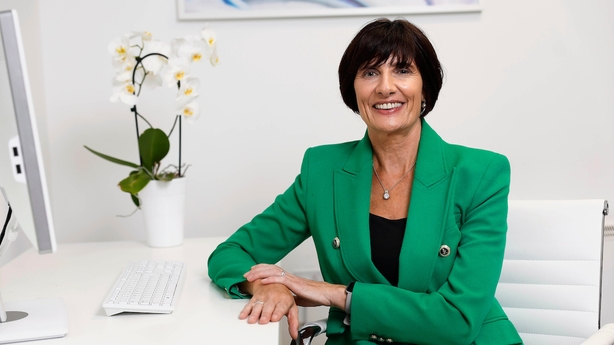 Ms Dignam said that the UK is Ieading the way on menopause, with Ireland not far behind.
The British government recently rejected a recommendation from the House of Commons' Women and Equalities Committee that said that menopause should be a protected characteristic under the Equalities Act.
It said that is 'anomalous' that menopause is not currently included, given that all women will experience menopause.
The British government said there were already sufficient grounds under age, sex and disability to protect women who experience discrimination in the workplace due to menopause.
"In Ireland, the disability laws are open to greater interpretation than in the UK, so employers really need to wake up to this as an issue. They can either have the carrot or the stick approach," Ms Dignam siad.
She added that she is seeing employers take the carrot approach by devising their own menopause policies. She has seen an increase in employers coming forward for menopause training for their employees, and recently gave her first training webinar to a local chamber - Dungarvan and Waterford Chambers of Commerce.
MS Dignam's Menopause Hub helped Lidl devise its menopause policy which they introduced earlier this year.
Maeve McCleane, Chief People Officer of Lidl Ireland and Lidl Northern Ireland says their policy has been welcomed by employees and managers.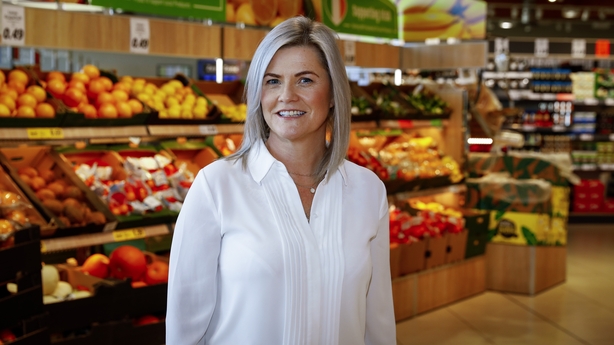 "The crux of the policy is about menopause awareness, we put together guides for employees and line managers, on what menopause is, what the symptoms are, how it can affect somebody at work, it can be about the smallest of adjustments, not about completely changing someone's job," Ms McCleane said.
"It might be as simple as those who are working on the till to take a break for a couple of minutes."
Ms McCleane added that devising policies around menopause "makes great business sense" as the loss of talent due to women considering dropping out of work due their symptoms "would be a tragedy, really".
"You're losing 30-35 years professional experience."
Grainne Schmitz who works with Indeed, an employment website, says her own journey with menopause impacted on her work, but an understanding manager made a huge difference.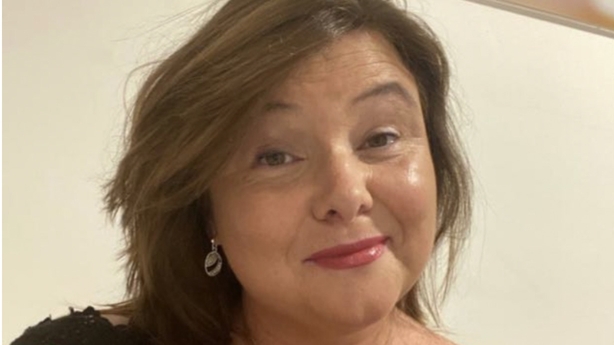 She said she "absolutely" considered giving up work when she experienced menopause and, at one stage, went on a four-day week.
"There was a day when I was on the Luas at rush hour and I was experiencing a hot flush and I just burst into tears and I had to phone my manager and just say I couldn't come into work." Ms Schmitz said.
"Luckily, he was very understanding."
Ms Schmitz added that an Employee Assistance Program and unlimited time off offered at Indeed helped her deal with the impact of her menopause symptoms.
"Also, my manager was very emotionally intelligent," she said.
Ms Schmitz added that it comes from the top down, saying that if the executive team and managers can have a conversation around menopause then the employees will too."
She added that she thinks her generation is the last to put up with the taboo around menopause.