Health Service Executive Chief Executive Paul Reid has said the Covid-19 Pandemic Special Recognition Payment has been made to 123,000 employees so far.
He told the Oireachtas Joint Committee on Health that 85,000 of these are in HSE statutory organisations and 38,000 are in Section 38 organisations.
Mr Reid said the processing of the payment continues to receive priority across all hospitals and community services, and the HSE was working with the Department of Health to take forward the payment to staff working in other organisations.
The committee heard that it will likely be November or December before remaining payments are made.
The National Joint Council of ICTU Health Sector Trade Unions, representing the INMO, SIPTU, Fórsa, IMO, Unite, MLSA, and Connect union has called on Minister for Health Stephen Donnelly to urgently intervene to have the payments made.
It said that 36 weeks on, non-HSE health staff - including nurses, health care assistants, cleaners, clerical workers, social care assistants, porters, security staff and many more - have yet to be paid the Pandemic Recognition Payment announced by Government on 19 January last year.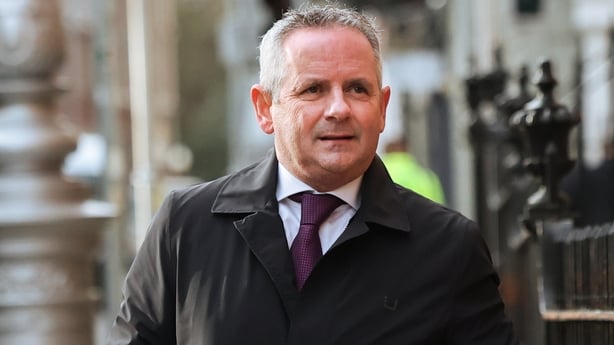 Also speaking at the committee this morning, Secretary General at the Department of Health Robert Watt said the transition to six Regional Health Areas will take place through 2023 with recruitment for senior RHA posts starting as early as possible.
He told the committee that currently the system is at phase one of RHA implementation focused on the high level design of the service.
Mr Watt said that an implementation plan will be finalised by the end of the year and that a population-based funding allocation model will be part of the health estimates for 2024 to allocate funding by RHA.
Mr Watt said that by the end of the year, the number of staff in the health service should have increased by around 4,600 whole time equivalents, with 2,600 recruited so far.
He said the HSE has implemented a significant drive to source nurses and midwives from the international market.
A similar campaign has been initiated to secure health and social care professionals.