The Taoiseach has said the Government remains committed to the Sláintecare programme, despite the resignations of the two most senior officials involved in the programme.
Speaking in Co Kildare this morning, Micheál Martin said he wanted to thank Professor Tom Keane and Laura Magahy for their contributions, and that he would like to meet with them to get their assessment and evaluation of "where things are".
Prof Keane stepped down as Chairperson of the Sláintecare Implementation Advisory Council.
He said he decided to quit having "come to conclude that the requirements for implementing this unprecedented programme for change are seriously lacking".
Prof Keane became chairperson of the council in June 2019.
Laura Magahy also stepped down from her role as Executive Director, a position she had held since July 2018.
Micheál Martin said the Government may have to look at how it integrates the reform structure into the broader health infrastructure.
He said there had been a very significant investment in health, with over €4bn invested last year - €2bn of that for Covid-19, but €2bn of it for other areas.
He said the Government is very much committed to continue the investment in health and also to the principles of Sláintecare.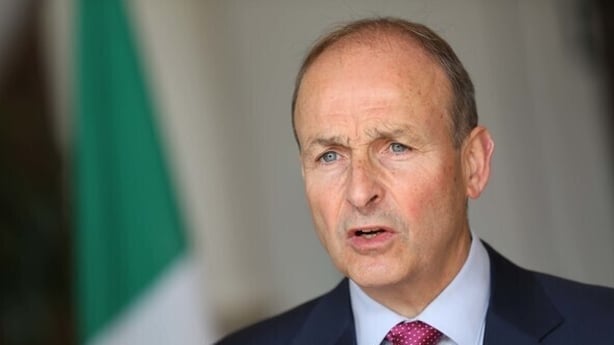 The chair of the Sláintecare Committee and Co-Leader of the Social Democrats, Róisín Shortall, said the resignations are very serious and raise fundamental questions about the progress of the reform programme.
Speaking on RTÉ's Morning Ireland, she said there is an onus on the Minister for Health to explain the reasons behind the resignations.
Ms Shortall said she believes Prof Keane and Ms Magahy were frustrated by the slow progress of the programme.
She said it would be very welcome if the Taoiseach's office could now step in and begin to move the process along because it is a very important programme for the country.
The all-party Sláintecare Report was published in May 2017.
The ten-year plan adopted by the Government promised universal healthcare and an end to private practice in public hospitals. It also promised free GP and hospital care.
There was also to be a shift away from hospital care to primary care.
Ms Shortall said Ireland is an outlier in the way it provides health services and is the only European country that does not have a fully functioning universal health service that everyone is happy to use.
While Covid-19 and the HSE cyber attack have had negative impacts on the healthcare system, she said, Sláintecare is now four years into a ten-year progressive programme of implementing reforms and "the reality is that progress has been very slow".
"This has to be more about more than merely every branding exercise.
"We need to see actual real reform and fundamental changes in how we provide services and how there is accountability for the provision of those services. And to date we haven't seen any progress in that area at all," she said.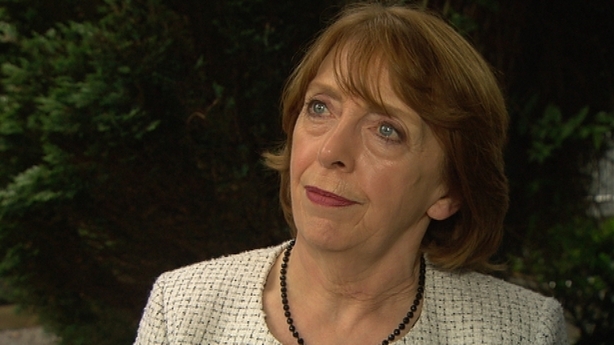 Ms Shortall said the issue is more serious than a pre-Budget row and political will will be required in order for progress to be made.
"My concern now at this point is that the Government isn't serious about this important reform programme," she said.
Similarly, Labour leader Alan Kelly said that a number of questions around the resignations must be answered.
"The public needs to understand exactly what is going on here," he said. "It seems to me that these resignations have occured because the people know there is no appetite for change, there is no appetite for delivery and there is no appetite for fairness in our approach to health care in this country."
Speaking later on RTÉ's Drivetime, Mr Kelly said that funding to Sláintecare has been "way behind schedule" before the pandemic.
"We've had two very senior things the more senior people resigned. If that doesn't set off alarm bells, well what will?"
'Urgent recommitment' required from Government
In a statement today, Ireland's major health unions called for an "urgent recommitment" from Government to the Sláintecare programme.
The group, which includes the INMO, Siptu and Fórsa have called for a statement from the Minister for Health on the matter, the reconvening of the Oireachtas Health Committee to look into the resignations and a commitment to funding.
The ICTU's health sector group coordinator Macdara Doyle said: "The resignations of Sláintecare's most senior official are deeply worrying. Covid has further exposed the weakness of a two-tier health service. Now is the time to redouble our efforts on healthcare reforms, not fall back."
Former director general of the Health Service Executive Tony O'Brien has said that he was "quite shocked" when he heard that Laura Magahy and Tom Keane had decided to leave their posts.
Speaking on RTÉ's Today with Claire Byrne, Mr O'Brien said for these people to have left their jobs means that there needs to be a fundamental review of how Sláintecare was set up to proceed.
"I knew that there were some challenges, but I'll be honest, when I first heard whispers of this yesterday afternoon I was quite shocked, because for two people of the stature of Laura Magahy and Tom Keane to reach this conclusion and to take what is a pretty unprecedented step of leaving their posts at the same time is shocking and does mean that there needs to be a fundamental review I think of how Sláintecare was set up to succeed, and a re-examination of some of the things that the committee recommended that haven't been followed through."
He said that this situation is a "big headache" for the Minister for Health Stephen Donnelly, the Department and the government as a whole.
Mr O'Brien said that "where the Sláintecare implementation should reside within the architecture of the whole government system" was a concern for the committee.
"The committee had wanted it not to be in the Department of Health, but to be more closely aligned with the Department of Taoiseach to give it that whole of government status, that wasn't done.
"So I think it's important now to reflect on whether that's been a contributory factor to what has happened, which is undoubtedly a big headache for Minister Donnelly and for the department and for the whole of government."
Mr O'Brien said that the government needs to speak with Mr Keane and Ms Magahy and get a better understanding of the issues that they had before they recruit their replacements.
The Irish Patients' Association has said it is shocked but not surprised at the resignation of Prof Keane and Ms Magahy.
IPA spokesperson Stephen McMahon said the reform programme had been "the hope" for a more equitable healthcare system for patients - built on equity, safety, accountability and governed by a bipartisan, all-party political process.
He said that until evidence is established to prove otherwise, these developments declare a failure to date of a much-heralded cross-party healthcare reform programme.
Additional reporting by Will Goodbody