The Government will introduce the planned new Sláintecare public-only contracts for hospital consultants this year as part of a move towards universal healthcare, the Minister for Health has confirmed.
Addressing an online AGM of the Irish Medical Organisation, Stephen Donnelly said this would also help to address the issue of consultant vacancies, which the IMO has previously blamed on a 2012 30% pay cut for new entrants.
The union has claimed that over 700 such posts are currently vacant or filled by temporary staff.
Mr Donnelly told the conference that the Government wanted to support consultants to do their jobs.
"We have seen a significant growth in consultant numbers in recent years by over 200 in the course of 2020 and I recognise that progress must continue," the Minister said.
"As part of the implementation of Budget 2021 there will be an additional 600 consultant posts created and filled."
Mr Donnelly described the commencement of the Sláintecare public-only contract as an opportunity to address the current number of temporary and unfilled consultant posts, adding that he has requested the HSE to develop a plan to achieve this.
In late 2019, then Minister for Health Simon Harris and then Minister for Public Expenditure Paschal Donohoe revealed that under Sláintecare reforms, future appointees to consultant posts would be on contracts prohibiting all private practice.
However, the pay rate for the public-only contract was to range from €222,460 rising to €252,150 by July 2022.
The contracts, which were due to take effect last year, have not yet been implemented.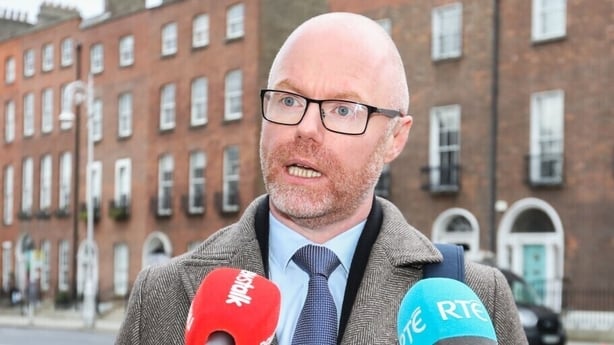 "This Government wants to improve patient access, the patient experience and patient outcomes all of which require major improvements and continuing reform of the Irish health service that is being deliver through the implementation of Sláintecare as we move to universal healthcare," Mr Donnelly said.
"In Budget 2021 we committed to major investment in health, but not just more money, we know the results will be more staff, more beds, better services and importantly better outcomes for people," he added.
He told delegates that the HSE was undertaking a formal review of intern and post-graduate training places to ensure alignment with future workforce planning requirements for health and social care services.
The Minister cited a previous announcement of an increase of 120 medical intern posts, along with additional post-graduate training places and fellowship posts for July this year.
He pledged to increase the number of training posts for doctors, and to reduce the dependence on non-training posts.
"As Minister for Health I want doctors to stay in the Irish health service, and for those who have emigrated to return home, and I will work with you to achieve this," he said.
In his speech, Mr. Donnelly also welcomed proposals agreed two days ago to resolve a long-running dispute over consultant status for public health doctors, which will see 84 consultant posts created over the coming years.
Public health doctors are currently voting on the proposals.
The Minister acknowledged that the IMO's members had "stepped up to the plate" in difficult circumstances to deliver Covid-19 vaccinations to more than 800,000 people so far.
He said Ireland was leading the EU in the proportion of over-80s vaccinated, and said it was one of a "handful" of countries where healthcare workers had been fully prioritised.
"While that programme is continuing, the results are already overwhelmingly encouraging with cases of the disease in this population dramatically falling," he said.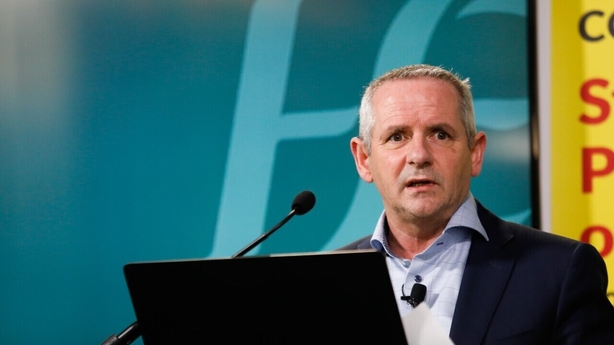 'Significant' budget to recruit staff - Reid
The HSE must ensure that it recruits the right staff in the right places, and retains them, according to Chief Executive Paul Reid.
Addressing the online AGM, Mr Reid said the HSE has a "very significant" budget this year in its National Service Plan to recruit over 16,000 staff.
"I want to do that in a very strategic way to ensure that we recruit medical doctors, nurses and consultants in the right places with the right skills," he told delegates.
He acknowledged that the recruitment of consultants had been a very big issue for many years, but told delegates that last year, the HSE had a net increase of over 300 consultants overall.
However apart from recruitment, Mr Reid also stressed the importance of retaining current employees.
"We know we benchmark really well all across the world for the skills our workforce and medics have but we need to put in place processes and work environments that retain those workers," he said.