Alcohol Action Ireland has called for a national strategy to help children who are growing up in households where parents are abusing alcohol.
A new study by AAI and University College Cork shows that approximately 200,000 children are living in households impacted by alcohol use.
A further 400,000 are adult children from such homes.
The report recommends mandatory training in schools to recognise pupils who are experiencing trauma at home.
Michael Cronin grew up the child of an alcoholic.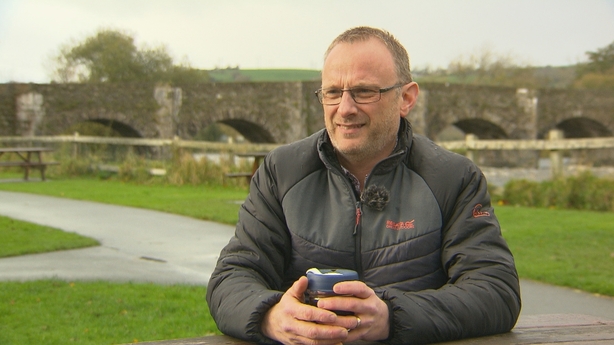 There was no violence in his house as a child, however, he says it was not a happy place when his father was drinking.
Mr Cronin believes he has no significant memories of important days from his childhood, because he blocked out much of it.
Despite promises from his father that he would give up drinking, those promises were broken day after day, which Mr Cronin says was "really difficult".
He found it difficult to trust people as a result and became over-protective towards people in his life.
"Your traumas as a child are going to impact you", he says, "of course they are".
The parental problem alcohol-use study published today was carried out prior to Covid-19.
However, it notes that despite the closure of all licenced premises during the lockdown in March, alcohol sales reduced modestly.
The CEO of Alcohol Action Ireland, Sheila Gileaney, says it indicates Ireland's alcohol users substituted most of their drinking from regulated licensed premises to consumption in the home.
Households with children had the highest proportion reporting an increase in alcohol consumption in that time.
"If you take it from the point of view of child, where there are already problems perhaps with alcohol in the home, that increase coupled with lack of access to their normal supports, left children in a very vulnerable position," Ms Gileaney said.
We need your consent to load this rte-player contentWe use rte-player to manage extra content that can set cookies on your device and collect data about your activity. Please review their details and accept them to load the content.Manage Preferences
Alcohol Action Ireland is seeking to end the silence of parental alcohol misuse through an initiative called Silent Voices.
Lecturer in Applied Psychology in UCC Dr Sharon Lambert worked with Alcohol Action Ireland on the study and used Silent Voices as the basis for it.
"There's such a stigma in relation to addiction in Ireland, it can be very hard for people to talk about it," she says.
"All of the people in our study said they did not disclose this during childhood."
There are two reasons for that, according to Dr Lambert.
One, they did not realise their experience was not normal because it was their only normal. Secondly, they would not have known who to talk to that they could trust.
The study recommends that teachers need to be trained to look out for the signs in children.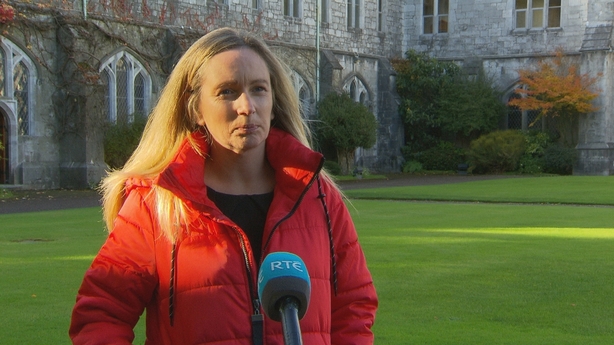 Not only should challenging children be on the radar of educators according to Dr Lambert, so too should the child who is very keen to please.
The Department of Education says a range of structures to support the well-being of all children and young people and those experiencing trauma already exists in schools.
It says the role of the Department of Education is to provide guidance and support to schools in implementing national child protection policy and to refer any allegations the department receives to the appropriate authorities such as Tusla for investigation.
The department has also pointed out that in December 2017, it published the updated Child Protection Procedures for Primary and Post-Primary Schools 2017.
"The purpose of the updated procedures is to give clear direction and guidance to school authorities and to school personnel in relation to meeting their new statutory obligations under the Children First Act, 2015 and in the continued implementation within the school setting of the best practice guidance set out in the updated Children First: National Guidance for the Protection and Welfare of Children also published in 2017 by the Minister for Children and Youth Affairs," the department stated.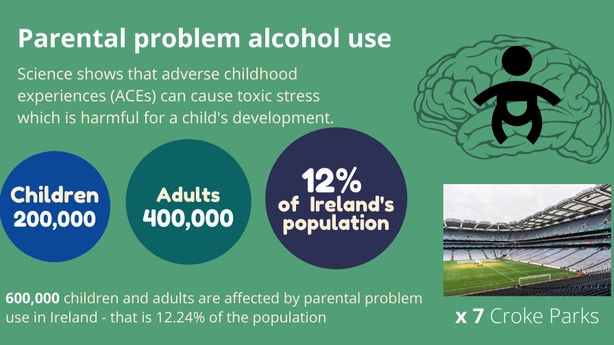 Ms Gileaney appreciates schools, and teachers in particular have to deal with a lot, however, she says one in six children are going into school from homes with alcohol problems.
"We think there should be a National Framework around understanding how a school can become 'trauma aware' and put the best supports into practice. Other countries are doing it and while there are many pockets of good practice, there needs to be a framework," Ms Gileaney said.
For Mr Cronin, school was a haven and an escape but he would have welcomed some coping mechanisms as a child for when he returned home.
As a teenager he found great benefit from Alateen, which is part of the Al-Anon fellowship and is for young people, aged between 12 and 17, who are affected by a problem drinker.
However, he believes school is the place to begin the conversation.
"If it's spoken openly about in school, if teachers can speak about it as a class and then if there's supports in the school, it would be hugely beneficial," he said.