The Health Service Executive's Winter Plan to deal with hospital overcrowding will not open more acute beds, but will provide for more nursing home places, convalescence beds and home care packages.
HSE National Director of Acute Operations Liam Woods said the measures announced would have an impact.
The Winter Plan is supported by €26 million in extra funding that was previously announced.
Extra beds, greater access to Fair Deal nursing home places, home care, transitional care and aids and appliances are provided for.
The plan will seek to ensure timely hospital discharge and reduce congestion in emergency departments over the winter period, which usually runs up to the end of March.
It provides for extra medical, nursing, therapies support, pharmacy and laboratory staff, to improve patient experience time.
Mr Woods said that no extra acute beds are being opened specifically as part of the plan and extra staff are not being appointed as part of the acute capacity element of the plan.
The number of patients occupying acute beds, who are ready to be discharged, has remained high at over 600 in recent weeks, and has been adding to pressures.
The HSE is hoping that the extra home support hours will help assist early hospital to community patient transfers.
Frail Intervention Therapy Teams (FITTs) will also try to reduce admissions of patients over 75 years of age.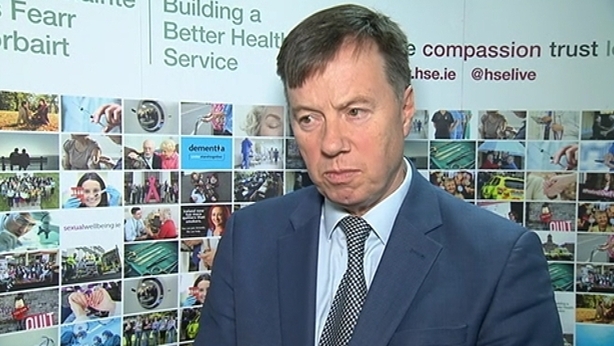 Sinn Féin's health spokesperson Pearse Doherty said there is a recruitment ban in the HSE, which is "crushing" the health service and resulting in the closure of hospital beds.
Speaking during Leaders' Questions in the Dáil, Mr Doherty said that, in August, 1,300 nursing and midwifery posts were vacant and unfilled.
Tánaiste Simon Coveney said there is increased recruitment across different areas of the health service.
He said: "We are budgeting for significantly more staff across the health system but we have got to operate within budgets, otherwise the health budget are out of control.".
Fianna Fáil's deputy leader Dara Calleary accused the Government of spin in relation to the Winter Plan saying it was crisis management and ministers did not understand the experiences of staff or patients.
Mr Coveney responded by saying the Government is more than aware of the pressures on staff and patients in hospitals.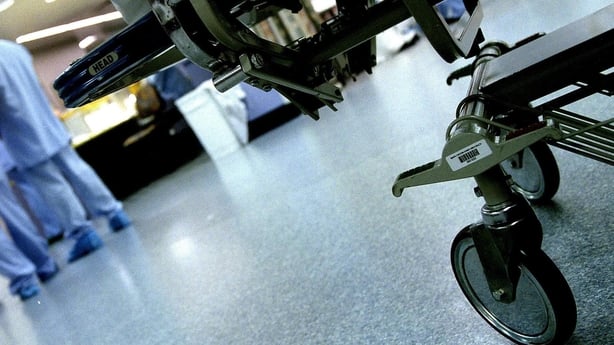 High levels of overcrowding have been reported by the Irish Nurses and Midwives Organisation, in recent months, with 679 patients recorded waiting for admission to a hospital bed on 6 November.
There are 571 patients waiting for admission to a hospital bed today, according to INMO figures.
The worst affected hospitals are University Hospital Limerick where 62 patients are waiting, University Hospital Galway with 44 and Cork University Hospital with 38 patients.
The HSE puts the number lower at 399, excluding the children's hospitals.
Pressures over the winter can include a prolonged holiday period, severe winter weather, seasonal influenza, the spread of the winter vomiting bug and other healthcare associated infections.
The level of influenza circulating is currently low and a period of cold weather has only recently arrived.
Last year, the HSE published its winter plan in the first week of December, so this year's plan was produced earlier.
It includes a communications aspect, to encourage patients to avoid hospitals and use GP services, where this is more appropriate.
This year, nine Winter Action Teams, each linked to a community healthcare organisation and acute hospital and hospital group, have prepared individual winter plans, to cover demand management and reduction, staffing availability, timely access to the most appropriate care pathway for patients and timely discharge from acute hospitals.
These plans have fed into the development of an overall Winter Plan for the HSE.
The plan has also been submitted to the Department of Health.
Irish Nurses and Midwives Organisation General Secretary Phil Ní Sheaghdha said it will be impossible to open additional beds and provide more home care without recruiting extra medical staff.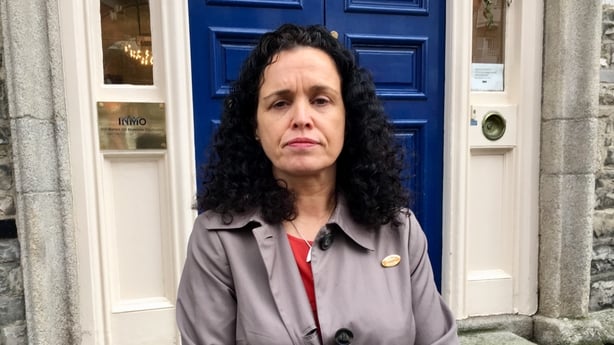 She said the current pause on recruitment "shoots the system in the foot" and high number of patients waiting in emergency departments and on wards increases the risk of cross infection in hospitals.
The President of the Irish Association for Emergency Medicine said the healthcare system is not properly staffed out of office hours and over weekends.
Dr Emily O'Connor said there needs to be more staff and more flexibility and if there was political will to maintain healthcare access as a priority year round, there would not be the need for a Winter Plan every year.
She said many patients are attending emergency departments because waiting times for public outpatient clinics are "so appallingly long."