The Irish Nurses and Midwives Organisation is to recommend acceptance of the Labour Court recommendations aimed at resolving their dispute over pay and conditions.
Three days of strike were called off this week following intensive talks between unions, the Health Service Executive and Government officials.
The INMO executive met today and said it is recommending acceptance subject to contract negotiations, which will take place over the next three weeks.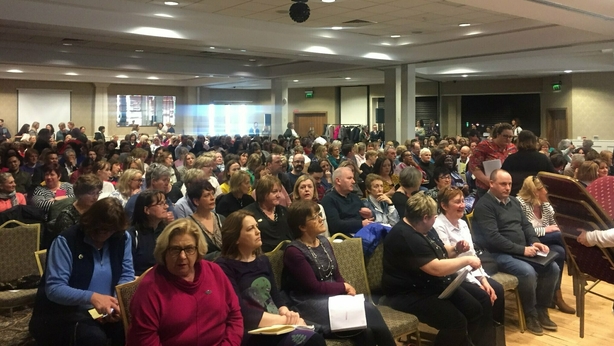 A ballot will be held between 11 and 25 March.
In a statement, the INMO said that in order to ensure its members have the full proposals before voting, it will hold regional and workplace-based information sessions over the coming weeks.
General Secretary Phil Ní Sheaghdha said: "These proposals make important strides for safe staffing, pay parity, and achieving respect for our professions. They are not the end-point, however, and show the way for all grades in nursing and midwifery to get to fair pay levels.
"The Executive and INMO management are recommending that members vote to accept the proposals, subject to the new contract, which will be negotiated over the coming weeks.
She said there had been many "untrue rumours" and "inaccurate speculation online" about the deal.
She added that they presented the deal to hundreds of members today and were "glad to note a positive reception".