Fianna Fáil's health spokesperson has accused the National Paediatric Hospital Development Board of a "complete and catastrophic failure" over the cost of the new children's hospital.
The board appeared before the Oireachtas Health Committee in relation to the soaring cost of the €1.4bn National Children's Hospital at the St James's Hospital site in Dublin.
The committee heard that the cost is €450m higher than the figure of €983m approved by the Government in 2017.
Stephen Donnelly put the likely hospital overspend at between €1bn and €1.5bn. He also said that the cost would be twice than anywhere in the world.
The committee was told by the development board that there will be 470 inpatient beds.
However, Mr Donnelly said it was clear that the hospital will have no extra beds compared with the existing children's hospitals.
We need your consent to load this rte-player contentWe use rte-player to manage extra content that can set cookies on your device and collect data about your activity. Please review their details and accept them to load the content.Manage Preferences
The committee's chairperson, Dr Michael Harty, asked the chairperson of the development board, Tom Costello, why the overrun was not anticipated.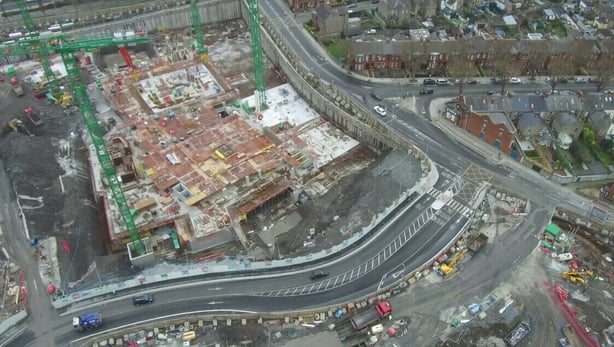 Dr Harty said that the overspend would have a knock-on effect on all capital projects in the health service.
He asked why the cost would exceed the international average and it would be one of the most expensive hospitals in the world.
Mr Costello said that inflation had an impact but there was now certainty on the cost of the project.
He said it would be built at the lowest cost, and was the fastest build.
Mr Costello also said that because of the two stage tender process, the complexity of the project was not fully recognised.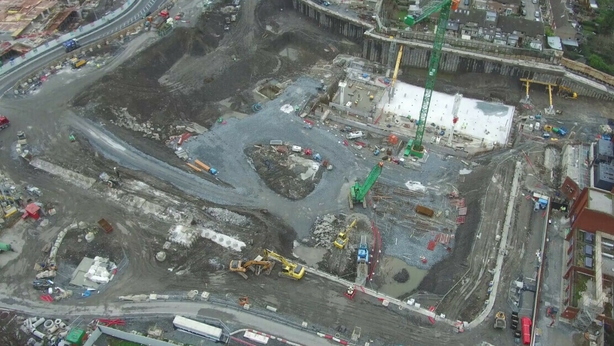 He gave the example of 5,000km of cables being needed.
The development board had got the price of cables but did not know early on how many would be needed, Mr Costello said.
We need your consent to load this rte-player contentWe use rte-player to manage extra content that can set cookies on your device and collect data about your activity. Please review their details and accept them to load the content.Manage Preferences