A progress report on the CervicalCheck screening controversy has recommended an immediate assistance payment of €2,000 to women and their families so they would not be out of pocket for participating in the inquiry.
Minister for Health Simon Harris has said he has accepted the first findings of the Scally Inquiry into the CervicalCheck controversy and the six recommendations.
A progress report and a report on one of the terms of reference were published today.
Dr Gabriel Scally has recommended there should be an immediate provision of an ex-gratia payment of €2,000 to each woman involved and to the next-of-kin of the deceased.
He said it would ensure that those affected do not encounter any financial obstacles in making their voices heard in his inquiry and any resulting commission of inquiry.
Dr Scally has proposed a process to hold structured conversations with each of the women affected and to support those who wish to to have their experience documented.
Minister Harris said the €2,000 payment to those affected by the CervicalCheck controversy must not be misrepresented.
He said it was not redress or compensation and it was not a replacement for the support package that has already been put in place.
"It is not an alternative to dealing with retrospective costs. It is merely an immediate assistance payment," he said.
We need your consent to load this rte-player contentWe use rte-player to manage extra content that can set cookies on your device and collect data about your activity. Please review their details and accept them to load the content.Manage Preferences

Minister Harris backed Dr Scally to establish all the facts.
"This is not a guy who is going to take any messing around from anybody. He calls it as he sees it," the minister said.
Dr Scally said there should be a more comprehensive guide to the CervicalCheck screening programme online.
He has asked that the information provided to women about the limitations of tests be more explicit about the possible reasons why screening might miss abnormalities.
He has recommended that the CervicalCheck consent form should guarantee that women will have full and open access to their cervical screening record on request.
Dr Scally has also recommended that the information for women accompanying the consent form should guarantee that should there be a problem, or error of any significance with the screening or reporting process, open disclosure of all the details would take place in a timely, considerate and accurate manner.
He said that a more realistic completion date for his final report was the end of the summer.
More than 20 women and/or their families affected by the CervicalCheck issues have made contact with the inquiry, the report has said.
Dr Scally has reported problems relating to documents sought from agencies, with much of the documents supplied "only in recent days".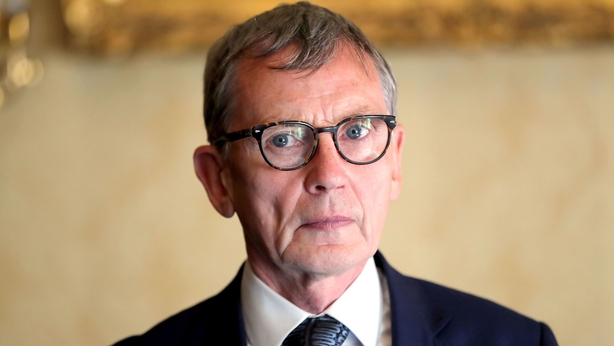 He said that a key element of the inquiry was the requirement to review documentation relating to its terms of reference, sought from a range of agencies, including the Department of Health, the HSE, CervicalCheck and the National Cancer Registry of Ireland.
He said much of the documentation had been provided in recent days, between 6 and 8 June, and amounts to more than 4,000 items, with more expected.
Dr Scally said that a significant proportion of the documentation provided in electronic format comprised scanned documents from hard copy format, making them non-searchable and in some cases difficult to read.
"It is disappointing and unclear why documents that would originally have been prepared in electronic format (including some very recent documents) are not available to the inquiry in that format, rather than as a scanned version of a printed copy," the progress report said.
Dr Scally was appointed to carry out a preliminary review on the issues that need investigation, possibly by a Commission of Investigation. He has spoken to many of the women and families affected but more have to be contacted.
There are 209 women or families affected in the first group arising from the CervicalCheck controversy.
The Health Service Executive has so far made contact with 208 of the women or their families. There have been 18 deaths, but the cause of death is not known in all cases.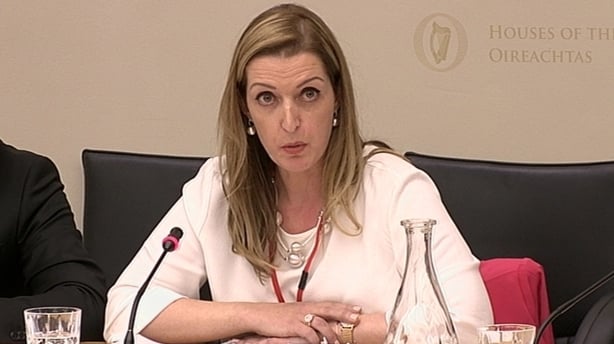 Vicky Phelan, whose case exposed the CervicalCheck controversy, said she welcomes the immediate assistance payment to women and families affected as some are in dire financial straits.
Speaking on RTE's Drivetime, she said the payment means they would not be out of pocket for participating in the inquiry.
Ms Phelan said that she was not surprised at some of the delays in health authorities releasing all necessary files, saying Dr Scally had been "stonewalled".
She added that she had faith in what Dr Scally is doing.
---
Separately, 150 women in Northern Ireland have been recalled amid "possible shortcomings" in their cervical smears, the Public Health Agency (PHA) said.
The tests were carried out by one healthcare worker at two doctors' practices in Belfast and concerns relate to the technique used.
Cervical screening aims to prevent cancer and the recall is a precautionary step, health chiefs said.
A statement said: "The PHA and HSCB have been made aware of possible shortcomings in the technique used to take cervical screening tests (commonly referred to as cervical smears) at two GP practices.
"This issue affects a small number of women whose tests were taken by one particular healthcare worker."