The Irish Nurses and Midwives Organisation has said that the number of midwives leaving the health service outpaces recruitment significantly.
Speaking at the Joint Committee on Health, Mary Leahy, first Vice-President of the INMO, said 63 midwives were recruited last year, however the overall number of staff midwives fell by 15 in December.
The committee has been discussing the National Maternity Strategy 2016-2026.
Ms Leahy said that midwifery is a profession that requires continuity of staffing levels.
She said it is a concern that the highly pressured environments in which midwives work do not lend themselves to retention of staff.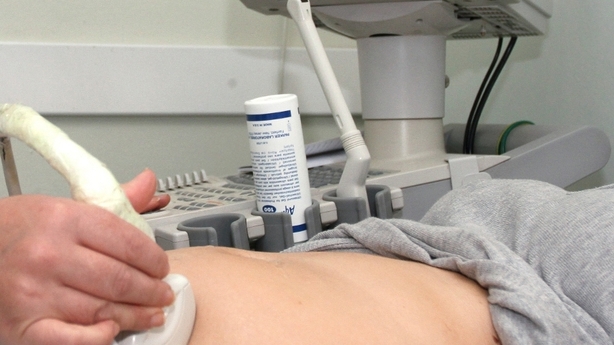 Chairperson of the Institute of Obstetricians and Gynaecologists Dr Peter Boylan told the committee there was a well-recognised deficiency at national level in access to ultrasound services.
The institute regards this as a high priority.
Dr Boylan said that many consultant jobs are so unattractive that no applications are received.
He said this was a major change from a decade ago and requires urgent and realistic action by the State.
Dr Boylan said there were currently only three perinatal psychiatrists in the country, only two of whom are full-time and all three are in the Dublin area.
He said women are badly served in this respect.
Fianna Fáil's Billy Kelleher asked how long it would be before all women can get a scan at 12 weeks and at 20 weeks. He also asked if all 19 maternity hospitals and units can remain as they are.
Sinn Féin's Louise O'Reilly also said that getting a scan was a postcode lottery.
HSE National Programme Director of the National Women and Infants Health Programme Kilian McGrane said it would likely be at least 18 months before the service can achieve 100% access to anomaly scanning.
He said that each hospital was asked to identify how many extra ultrasonographers are required to ensure that all women presenting at each maternity hospital can be offered an anomaly scan.
Clinical Director of the HSE's National Women's & Infants Health Programme Dr Peter McKenna said that none of the 19 maternity hospitals is too small by international standards.
He said that most of the hospitals or units deliver 1,000 babies a year each, while the four big units deliver between 8,000-9,000 a year.
Dr McKenna said there were no concerns regarding safety issues but there may be separate issues regarding recruitment and staffing.
He said that when something goes wrong the adverse media coverage has an impact in terms of recruitment.
Dr Boylan said that when a baby dies the staff working on the case are secondary victims and feel it deeply.
He said that midwives may also sometimes believe that a doctor has ignored their advice. He said there can also be issues with the use of locum consultants at weekends.
He said there was good teamwork in Ireland between doctors and midwives.