An external review of how the Health Service Executive managed the serious incident of 13 probable missed cancers at Wexford General Hospital has found that there were missed early opportunities in responding to a staff member's concerns over the standards of an individual clinician's work.
It reveals that the HSE staff member first raised concerns about 'Clinician Y' in March to April 2013.
In September 2014, a patient who had undergone a screening colonoscopy at the hospital in April 2013 was found to have cancer.
BowelScreen was told of this in October 2014. A second case emerged in late October 2014 and BowelScreen was also notified. The first phase of a recall of patients began in Januray 2015.
The 24-page review published by the HSE was conducted by Professor Robert J C Steele, senior research professor prevention, early detection and treatment of colorectal cancer, at the University of Dundee.
It says that there can be no doubt that Clinician Y was underperforming.
The hospital recalled 615 patients from Wexford, Carlow and Kilkenny and 13 probable missed cancers were found.
One patient died before the recall and one person died after the recall.
Prof Steele says the original review was carried out in a timely and efficient manner and to the highest possible standards.
He says there were significant mitigating factors to the lack of response to concerns raised by a staff member.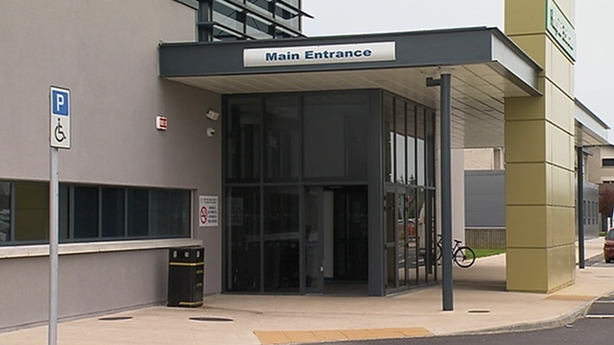 A woman whose father was involved in the recall and subsequently diagnosed with bowel cancer has described the findings of the report as "shocking".
Speaking on RTÉ News at One, Dee Fitzpatrick said it had been exceptionally difficult to hear that a worker was raising flags at the hospital, a month after her father's first colonoscopy, when that information was not contained in a serious incident report last year.
She said it was hard not to wonder if things could have turned out differently if there had been a response to the initial concerns raised in March 2013.
She said her father was a proactive man who engaged in any medical tests and that he sent off a sample for analysis the day he received notice in the post.
A small amount of blood was found in the stool sample, he was recalled for a colonoscopy and later given the all-clear.
In February 2015, Pat Fitzpatrick was diagnosed with cancer.
She described how he endured "two savage years" of treatment fighting the diesase because "he loved life and wanted to live".
Ms Fitzpatrick implored people to engage with the bowel screen programme saying that robust systems are in place now.
She also praised the bravery of the HSE worker who raised concerns.
HSE missed early opportunities to deal with cancer diagnoses problem | https://t.co/NJR1ybeZNC pic.twitter.com/hbOUVqH7xs

— RTÉ News (@rtenews) January 24, 2018
Report says concerns were raised in early 2013
Today's report says that in March-April 2013, soon after Wexford General Hospital began carrying out screening colonoscopies, a HSE employee expressed concern to Clinician Y about the individual's work.
In May 2013, the staff member expressed those concerns to BowelScreen by telephone "and was reassured that the concerns would be communicated to the Clinical Lead" at Wexford.
A conversation took place between the Clinical Lead at BowelScreen and the Clinical Lead at Wexford.
In June 2013, when the HSE employee saw no improvement in the work of Clinician Y, the staff member communicated concerns verbally to the Clinical Lead at Wexford.
The Clinical Lead spoke to other staff, who did not raise concerns.
In March 2014, the Clinical Lead at Wexford asked the HSE employee to document the concerns about Clinician Y.
In November 2014, it was agreed between Clinician Y, Wexford Hospital and BowelScreen, that the clinician would stop carrying out screening colonoscopies, pending case reviews.
On 15 January 2015, it was decided to recall certain patients for a repeat colonoscopy.
Clinician Y ceased all colonoscopies on 16 February 2015, by mutual agreement with the hospital.
The report says the clinician participated and cooperated with everyone working on the management of the incident.
An internal report by the HSE in January 2017 identified 13 probable missed cancers by one clinician.
It later emerged that one patient died before the review, covering the period from March 2013 to November 2014.
Clinician Y went on leave in 2015, has subsequently undergone retraining in colonoscopy but has not returned to work.
Prof Steele said that, while recognising the significant effect of the incident for patients and families affected, the bowel screening team has learned a great deal to the benefit of the bowel screening programme in Ireland.
Wexford General is a colonoscopy provider unit, as part of the BowelScreen programme nationally.
The HSE has said that in response to this finding, BowelScreen has implemented a new policy to manage safety incidents in a standardised and appropriate manner.
BowelScreen began in October 2012 and offers free screening to men and women aged 60-69, on a two-year cycle.
To date, more than 488,600 people have been invited for screening.