Belgium tightened its coronavirus restrictions for the third consecutive week today to fight one of Europe's worst spikes of Covid-19 cases.
"We cannot allow the train of infection that is thundering through our country to continue at its current pace," Prime Minister Alexander De Croo told a news conference.
With cases among children rising the most, Mr De Croo said mask mandates will apply from age six. The current requirement to wear a mask is for those aged 10 years and older.
Primary schools will shut for Christmas and New Year holidays a week earlier and secondary schools will shift to a hybrid system, with half of classes from home.
By contrast, bars and restaurants in Belgium, home to EU institutions and NATO, will still be able to open until 11pm, six hours later than in the Netherlands.
Prime Minister De Croo acknowledged that Belgium's infection rate was among the highest in Europe.
Only Slovakia and the Czech Republic have higher 14-day average per capita rates, according to European Centre for Disease Prevention and Control data.
However, although more than one in 50 people have been infected in the past two weeks, the fatality rate is only just ahead of the EU average.
"There is only one reason for this and that is that the vaccination rate in our country is particularly high," Mr De Croo said.
He added that around four million Belgians should have had booster doses by the end of the year.
Experts of health agency Sciensano said Belgium appeared to have hit a peak of infections and hospital admissions, although intensive care patients could rise to 1,000 within a week.
"It is not clear whether after this we can expect a sharp decline or if we will just remain on a high plateau," virologist Steven Van Gucht said.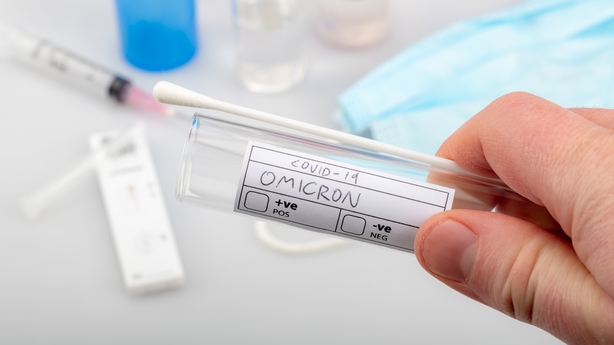 Rise in UK Covid tests with Omicron trait
Health officials in Britain said they were investigating a rise this week in the number of Covid-19 test results that have a trait that is associated with the newly identified Omicron coronavirus variant of concern.
One of Omicron's mutations produces S-gene target failure (SGTF) in about half the PCR tests in use in the UK, allowing it to be distinguished from Delta and providing a clue over the spread of Omicron before full genomic sequencing.
Although a useful early indicator of the spread of Omicron, SGTF is associated with other variants too, such as Alpha.
"The proportion of test results displaying SGTF has been very low in recent months but an increase has been observed in the past week," UK Health Security Agency (UKHSA) said.
"This is still a very small number of cases but is being investigated carefully to understand whether it is related to travel, any other variant or whether there is evidence of spread of Omicron beginning in the community."
Vaccines for over 60s set to be enforced in Czech Republic
The Czech Health Ministry is preparing a decree making Covid-19 vaccines mandatory for people over 60, as well as workers in critical sectors such as medical staff, police, soldiers and firefighters, a local news website has reported.
The government has been considering compulsory vaccinations due to lagging inoculation numbers compared with west European nations.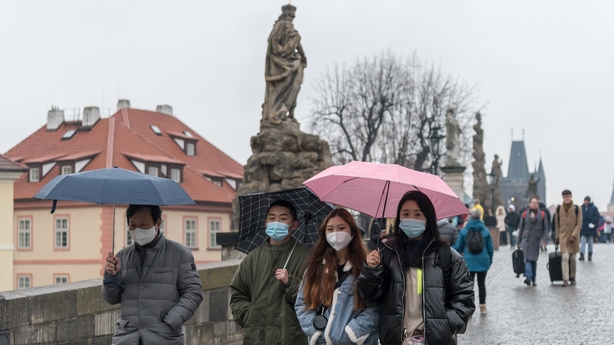 The country of 10.7 million has been one of the world's worst-hit in recent weeks by a surge in infections.
Some other European countries have begun moving towards compulsory vaccinations, including the Czech Republic's neighbour Austria, which has mandated shots for all citizens.
Greece has also made Covid-19 vaccinations mandatory for people aged 60 and over.
The website said the Czech decree should be published next week, with the vaccine mandate effective from March.
But whether it remains in place long enough to take effect could be in doubt, as the government is due to be replaced by a centre-right coalition later this month following an election in October.
The new coalition has been against compulsory vaccination for age groups.

The Czech Republic has reported 33,450 coronavirus deaths since the start of the pandemic, one of the worst rates per capita globally.
Slovakia records highest daily infection rate
Slovakia reported 15,278 new Covid-19 cases today, the highest number in a single day since the pandemic broke out, but the Health Ministry said a technical issue inflated the number.
"The reason for today's high number of positive test results is additional data, which did not pass from laboratories to the information system on 30 November," the ministry said.
The ministry did not specify the actual number of cases detected on Thursday.
The country of 5.5 million has 3,404 people hospitalised with the illness, including 630 in intensive care.
Slovakia has one of the European Union's lowest rates of vaccination uptake.