On 9 January the European Centre for Disease Control in Stockholm published one of its regular risk assessments. 
The three-page alert noted an obscure incident from across the globe: the Wuhan Municipal Health Commission had reported a mysterious cluster of 27 pneumonia cases on December 31, all linked to South China Seafood City, a wholesale fish and live animal market in Wuhan.  
The Chinese authorities were trying to identify the pathogen, but they were clear that "no significant human-to-human transmission" had been observed, and no cases among healthcare workers reported. 
 
Within two short months those 27 cases had exploded into a global pandemic with Europe its epicentre.  As of Friday, 245,000 people were infected worldwide, with 10,000 deaths. Europe had over 83,000 cases and 4,000 deaths. 
The crisis has pulled Europe apart. The instincts of member states have been to close borders and hoard medical equipment, at a stroke discarding the fundamentals of free movement of people, goods and services. Italy has received more face masks from China than any EU member state. Poland closed its borders and left scores of Baltic commuters stranded in Germany.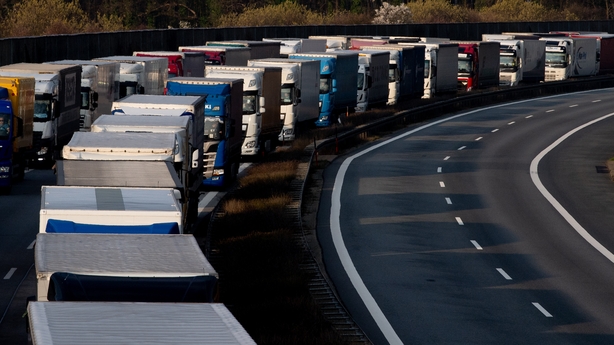 The pandemic has revived the strains of the financial and Greek debt crises. Bruno Le Maire, the French finance minister, warned this week that "either the eurozone responds in a united manner to the economic crisis and emerges stronger, or it is all over the place and is in danger of disappearing." 
So, what could or should the EU have done differently? 
Public health remains the competence of member states, and in times of crisis national capitals take the lead. 
"Would Brussels have been able to go that deep into member states' domestic policies, order schools to close?" asks a former senior European Commission official. "I don't see that happening. I can't see that would ever have been feasible." 
One man who did try to give the EU stronger competence to take action during the forerunner to Covid-19 was Ireland's European Commissioner in the early 2000s. 
David Byrne, the former Irish attorney-general, handled the public health portfolio when food safety, BSE, foot & mouth, bioterrorism, 9/11 and the 2003 SARS epidemic all collided to send member states scrambling to cope with new threats.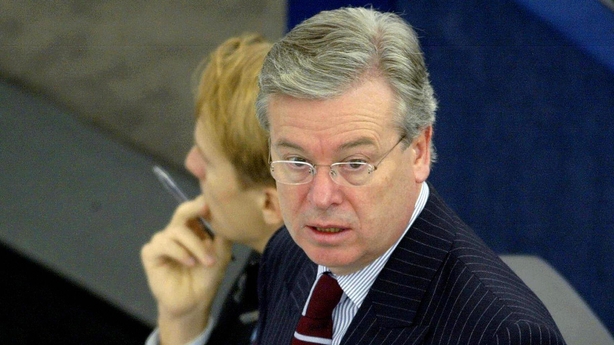 Before the 2000s, member states had few tools to respond to a cross border health emergency. 
Now the tide was shifting, and it was an animal health crisis - BSE - which did the most to usher in a change in attitude. "The BSE epidemic in the UK quickly spread throughout the country and at its height 1,000 new cases were being reported each week and spread to other countries, mainly in the EU," Byrne now recalls.
"After years of denial the UK authorities finally admitted in 1996 that there was a possible connection between BSE and Creutzfeldt-Jacob Disease (CJD).  This caused widespread alarm with demands from the public to respond." 
Romano Prodi, the Commission President in the early 2000s, realised there were more rules at EU level for animal health than human health. He told Byrne to be the public face of a new campaign to prioritize consumer health. With a surge in traceability rules - the so-called farm-to-fork strategy - the needs of consumers were to be put above those of producers. The EU set up its own Food Safety Agency, a more modest version of the US Food and Drug Administration.  
Byrne's success in tackling BSE meant his standing among national health ministers was high. His cabinet had been blooded by one crisis after another; he now believed the EU had to get serious about the broader issue of public health, beyond food safety 
In September 2002, he told a gathering of health officials and ministers in the Austrian resort of Gastein: "Our responsibility is to protect our citizens against health threats. Quite simply, this can no longer be achieved by the health authorities in Member States acting on their own... we are by no means fully prepared for epidemics of major communicable diseases, and other serious health threats, which require a rapid and coordinated reaction." 
Byrne's warning was remarkably prescient. Just six weeks later the world was gripped by the SARS epidemic which sprang out of China, infecting 8,000 people in 17 countries and causing 774 deaths. 
SARS was more lethal than Covid-19 in that it was more likely to kill, but harder to contract. The Chinese authorities were slow to tell the world about this new virus. As a result, doctors in Canada, treating patients who had flown in from Hong Kong, believed they were simply dealing with pneumonia cases and did not protect themselves. 
When a number of Canadian doctors died, the West suddenly woke up to the epidemic. Europe had effectively two weeks' notice and was able to prepare. In the event there were only two deaths in Europe, both of which were patients who had contracted the disease in Asia. 
Byrne, however, found himself at the heart of a European panic. One health minister phoned him and asked him to shut Frankfurt Airport, since an infected person had transited through Frankfurt en route to his country. Byrne assured him that he had no authority to close airports, but instead suggested an emergency meeting of EU health ministers.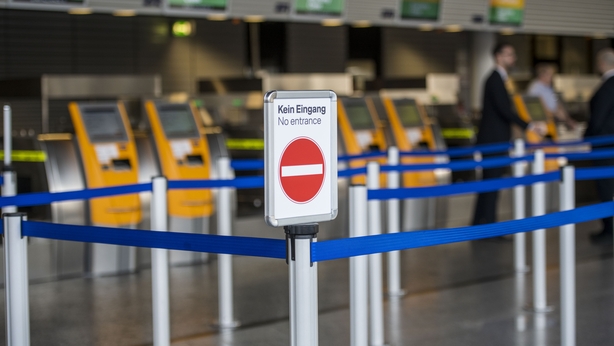 With the crisis at its peak Byrne told an audience in March 2003: "Imagine if it had been an influenza pandemic which, in the past, had a devastating impact on humans. In order to meet the contemporary public health threat of communicable diseases, we must strengthen coordination and surveillance at Community level. The most effective way to do so is by setting up a European centre for disease control." 
This Byrne did in record time. The ECDC had been in the pipeline ahead of the arrival of ten new member states in 2004, but SARS sped up its creation. Its doors opened in Stockholm in 2005, with the mandate of "strengthening Europe's defences against infectious diseases."
This was the time of the Convention on the Future of Europe, an effort to draw ministers, politicians, MEPs, civil society, trades unions, employers organistions and others into a grand think-in about making Europe more democratic, effective and closer to citizens.  
Byrne had lobbied at the Convention to give public health and pandemic preparedness a Treaty footing, so the EU could start harmonising legislation on infectious diseases. He told the European Parliament he had "cautious optimism that the Convention will take these ideas on board."
It was not to be. Member states had long resisted any EU role in public health.  A number of rulings by the European Court of Justice had determined that the EU could take tougher action on tobacco control, and enhanced the rights of citizens to avail of cross border health care, a development that gave some member states budgetary headaches. 
"We weren't able to get it further on to the agenda than we would have liked," he says today.  "Member states, particularly the larger ones, probably believed they had public health well covered at home, and that the value being added by the European Commission [which controlled the ECDC] was a coordinating, advisory role, and that we were doing that well." 
Despite that, various layers of coordination at EU level have accumulated since the SARS outbreak in 2003. 
The ECDC has an Early Warning and Response System which obliges member states to report infectious disease information to the EU and to the World Health Organization. 
The Stockholm agency also co-ordinates 17 operational disease networks and supports a range of national microbiology laboratories, to optimise the detection of pathogens and to keep track of specific diseases. 
In 2013 the EU introduced tighter co-ordination rules and provided for joint procurement of medical equipment and vaccines in an emergency. 
What all this architecture has done is to ensure that member states and EEA members are all plugged into to a high-wire centralised hub of data and resources on everything to do with infectious diseases. It includes an Epidemic Intelligence Information System, a web-based platform that allows public health experts to exchange information to assess whether threats have a cross-border impact.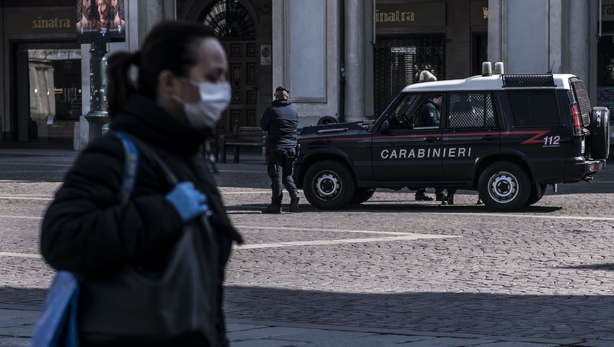 And yet, none of this was a match for the coronavirus, which swept through the continent once it gained a foothold, causing thousands of deaths and wreaking havoc on European economies. 
Between 5 January and 18 March, the ECDC issued 39 communications on the coronavirus, covering everything from weekly bulletins on contagion rates, to guidelines on infection prevention, hygiene, social distancing, to recommendations on transporting, isolating and treating cases, to when to close schools or other communal areas, to specific expertise on treating the elderly, those with underlying health conditions and pregnant women. 
Yet, it was only towards the end of February and early March that the messaging from Stockholm become more alarmist. 
For six or seven weeks, the ECDC had been updating its website as the contagion spilled out of China, into Asia and then into Europe and beyond. The agency repeatedly suggested the risk of a wholesale outbreak in Europe, one in which the virus was spread from one European to another, and not by someone coming in from China, was "low" to "moderate," especially if European countries followed the recommended isolation, hygiene and prevention measures. 
A dispatch on 16 January said there was still "no clear indication of sustained human-to-human transmission." 
By late January, however, the ECDC believed the spread of the virus to the EU as "likely" and member states "should ensure that timely and rigorous infection prevention and control measures are applied. 
"When a significant number of Covid-19 cases started to be detected outside of China," says a spokesman, "the ECDC raised its risk of importation to Europe from 'low' to 'moderate/high'." 
On 2 February the ECDC issued guidelines to hospitals across the EU on managing patients and controlling the further spread of the virus through healthcare settings, and on 7 February there was a warning that Europe's healthcare systems needed to start preparing for a pandemic.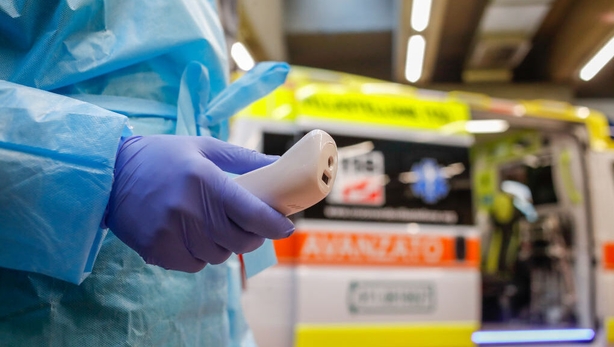 The ECDC insists its risk assessments in those first critical two months were based on an established methodology which, according to a spokesman, "takes into account various parameters and tries to address several questions." 
Those assessments were based on "facts known to us at the time of publication."  The agency had had daily contacts with their Chinese counterparts in January and February and had access to "extensive data". 
Because of China's robust lockdown approach, the spokesman says, it delayed the pandemic and gave Europe and the rest of the world more time to learn about the virus and prepare. 
The spokesman is adamant that once it was clear that there was community transmission in an EU member state, "the impact would be high." 
The first point at which the ECDC drew attention to Italy was 21 February. It referenced a media report of a person in Lombardy who had been hospitalised two days previously with severe respiratory failure. 
Over the next days, the stories from Italy escalated sharply.  It was clear Italians were passing it on to each other in a rapid manner. From a single case on February 21, there were 132 confirmed cases in just five days. 
By 2 March Italy had 1,689 cases - 75% of all European infections and 92% of deaths. 
 
What explains the sudden surge in Italy? 
 
The ECDC spokesman says that by the time the confirmed case in Lombardy turned up on 21 February, it did not have any link to China. That suggested an existing reservoir of hidden cases. This was down to the nature of the virus, and explains why screening at airports may not necessarily be effective. 
 
"From what we've learned so far," says the spokesman, "Covid-19 is a disease with very mild symptoms, and entry screening at airports is not considered a very effective measure to prevent virus introductions.  
"Furthermore, virus introductions can go unnoticed, because individuals with mild symptoms are not likely to seek medical attention. The first case detected in Lombardy did not have a clear epidemiological link to a confirmed case, highlighting that there was already some degree of community transmission." 
By contrast, the clusters that were appearing in the UK, France and Germany in mid-to-late February did have a clear epidemiological link to an existing case. Those cases were monitored and isolated to prevent the further spread of the virus. 
Even if the ECDC's multiple reports since 5 January were subject to the caveats that this was a new virus that was still not fully understood, there was still a political response at EU level. 
In January the ECDC briefed the EU Health Security Committee, a body consisting of health officials from the member states set up after 9/11 to deal mostly with bio-terrorism threats. But was this done at a high enough level? 
"You have the whole EU decision-making system being updated on the best available risk assessment," says Robert Madelin, the former director-general of DG SANCO and the European Commission's consumer health division at the time.  "But it's at working level, not at senior level. Although it says, let's co-ordinate, let's co-operate, and what sorts of measures should you be taking, it's very much left to member states what they do about it." 
In that situation, he suggests, "every government picks up the science it wants. So, there's a continued inefficiency because the scientific consensus at global level is too general." 
While a million lessons will have to be learned when the crisis eventually abates, the question of clear and precise scientific evidence, which will encourage governments to make tough choices, will be key.  
A reading of the ECDC's reporting since January suggests that, despite the benefit of hindsight, it was simply not clear enough from day to day that this would become a global pandemic so fast.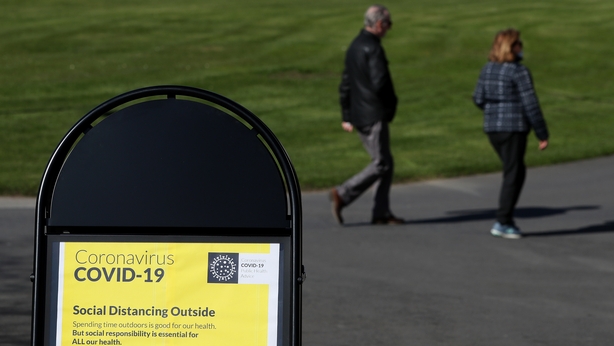 Even when the alarm bells were ringing, the ECDC still believed that had EU member states followed the preparedness and social-distancing guidelines they had been providing, then the crisis might have been contained. 
However, the agency also recognises that each member state has its own particular profile in terms of population, healthcare systems, standard of living and cultural norms. 
"Public health measures are driven by data and can differ between countries and within the same country depending on the epidemiological situation...," says the ECDC spokesman. 
"All member states exchange information on public health measures between them and with the European Commission through the Health Security Committee and at higher level through the Council of the EU. These mechanisms help sharing of best practices and discussion around public health measures to adopt, which is ultimately a national prerogative." 
There is no doubt that all the structures put in place since the BSE crisis in order to allow health experts and politicians in member states to communicate instantaneously were there.
History will judge, however, that they were insufficient to halt the catastrophic spread of the outbreak.  It is not clear that, had the EU collectively been given more legal or enforcement tools, it would have made much difference. 
"Once something comes in and moves that fast and that hard," says David Byrne, "it puts an enormous amount of pressure on member states to protect their own populations. Given the way sovereignty operates, and political accountability operates, the pressure from citizens on their governments to do something is immediate and strong."  
EU health ministers had their first emergency meeting on 13 February, at a time when there were only 46 confirmed cases in Europe. Stepping up preparedness and coordination, and ensuring an adequate supply of medical equipment, was the overall message. 
By this week, when EU leaders held an emergency meeting by videoconference, thousands of Europeans had died. Amid angry denunciations of countries who had unilaterally closed their borders, leaders approved an unprecedented ban on travel into the EU as a whole. 
The emphasis now is on trying to hold European economies together as vast sectors face unprecedented strain, and to start stockpiling at EU level the equipment - masks, goggles, ventilators - that has been sorely lacking in some member states.  
We do not know how long a vaccine will take, or how long the novel coronavirus will remain endemic in the global population.
It is said that Europe takes its biggest strides during a crisis, but the patient may be too weak to do much more than hobble when the time comes.