The Strasbourg streets that saw terror unleashed at a Christmas market last night have reopened, as members of the public ventured outdoors to leave dozens of messages, candles and flowers for those who were shot.
"Tous unis contre la barbarie" or "United against barbarity" read the notes, handwritten on paper and card, at some of the shrines to the dead and injured around the Place Kleber area of the city.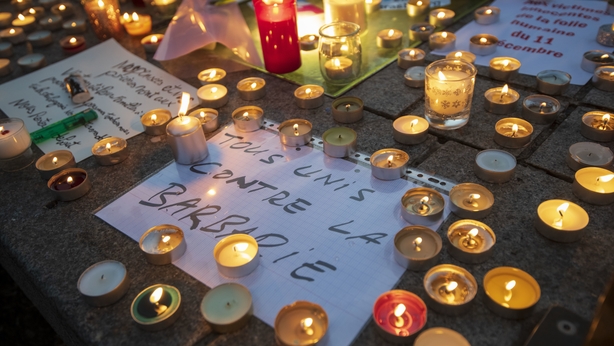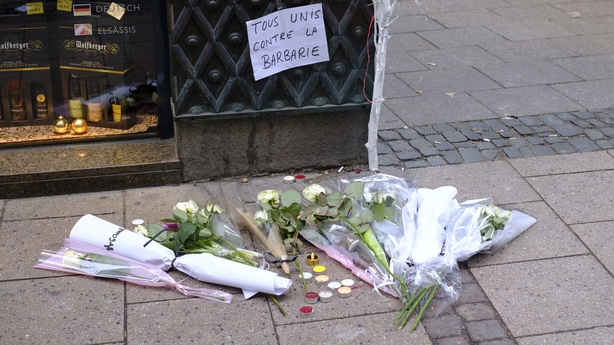 Echoing the response to the 2015 Charlie Hebdo attack in which 12 people were killed, a number of messages reading "Je suis Strasbourg" were left at the makeshift shrines.
The city that hosts some of the oldest seasonal markets in Europe labels itself the "Capital of Christmas" and millions of people attend the markets each year.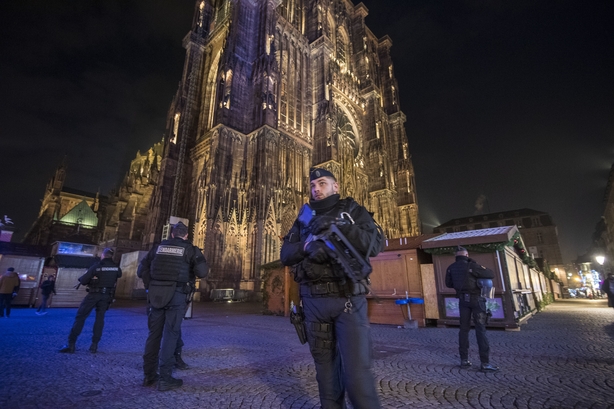 There is a strong presence of armed police on the streets, where last night's shooting took place.
But with the exception of police and a large media presence, the streets were quiet this evening. Many businesses closed up early as the manhunt for the killer continued.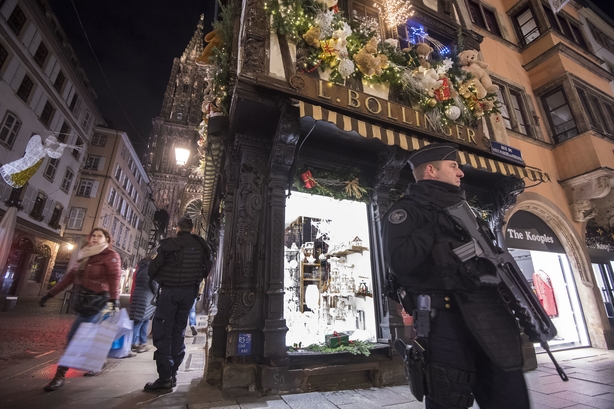 Earlier, French police issued an appeal for witnesses and information about the man who they believe is responsible for the shooting.
Police released a photograph of Cherif Chekatt, the suspected gunman who killed two people and injured thirteen more.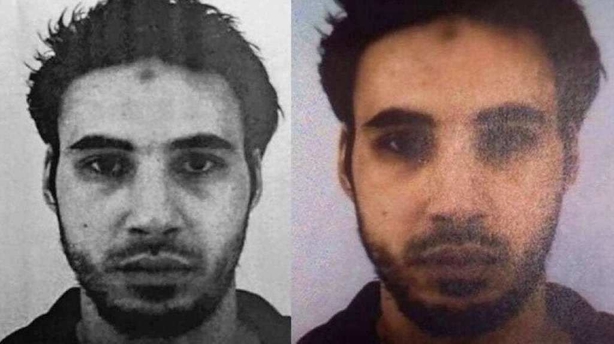 The authorities have also warned that the 29-year-old should not be approached, as he is a "dangerous individual".
Today it emerged that the Strasbourg-born fugitive suspected be behind the shooting shouted "Allahu Akbar" as he fired shots.
He has 27 criminal convictions for theft and violence, officials said, and has spent time in French, German and Swiss prisons. Authorities said that he became radicalised in prison.
MEPs observed a minute's silence as a mark of respect today in the European Parliament, just 3km from the scene of the shooting.