Police in Spain have dismantled an international Chinese human trafficking gang that smuggled people into the UK and Ireland.
Officers arrested 155 people over the last three years, the vast majority of the migrants had been planning to go the UK.
Gardaí believed that only one of the 155 people arrested had planned to come to Ireland.
Most of the 155 people who were arrested were detained at airports.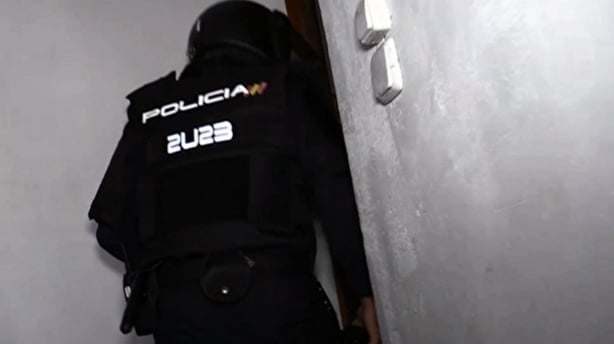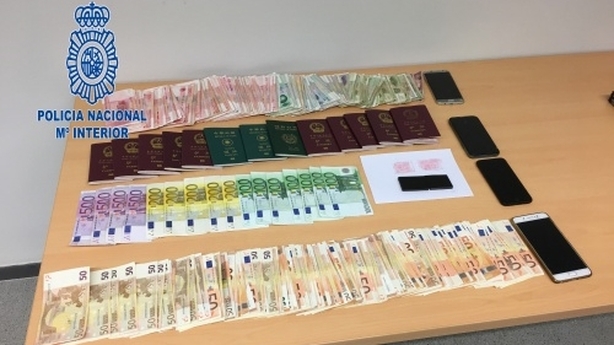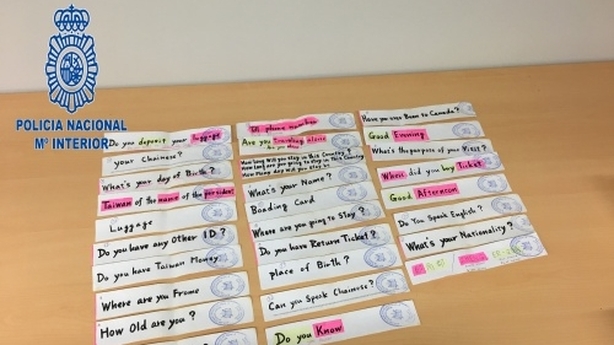 Officers said Chinese people were charged €20,000 each and supplied with fake passports and other documents forged in China.
The smuggling operation was discovered after five migrants decided to give evidence against the gang leaders and entered a witness protection programme.
Four suspected gang leaders were arrested today when the police raided three properties near Barcelona.
The migrants stayed in apartments where they were supplied with new forged documents before boarding at Barcelona, Madrid, Alicante, Bilbao, Malaga and other Spanish airports.
They were also taught key phrases in English to help them get through customs and immigration.
The gang supplied "teachers" and "passers" who guided them on their trips.
They also continually adapted to new routes, different rules and immigration controls.
Police have described the gang's operation as an extensive and lucrative human trafficking network.
Spanish police also raided three properties near Barcelona and arrested four people they believe are the gang leaders.
A Garda Liaison Officer based in Spain is continuing to liaise with the authorities there.