A group consisting of academic and business experts has won a €2 million prize to create a world-first zero-emissions dairy farm in west Cork.
The prize was awarded by Science Foundation Ireland and the group which won says it plans to extend the template it is developing to 5,000 other farms within five years.
Shinagh Farm is a former beef and tillage enterprise on 200 acres, six kilometres north-west of Bandon.
It was acquired by the Carbery Group of four west Cork co-ops a decade ago, and has since been transformed into a demonstrator dairy farm of best practice, in partnership with the State farm research and advisory agency Teagasc.
The farm has a dairy herd of 240 cows.
The Carbery Group aims to use Shinagh Farm to create a template for carbon neutrality, or net zero carbon emissions, which can be adopted by all its members and applied to their farms.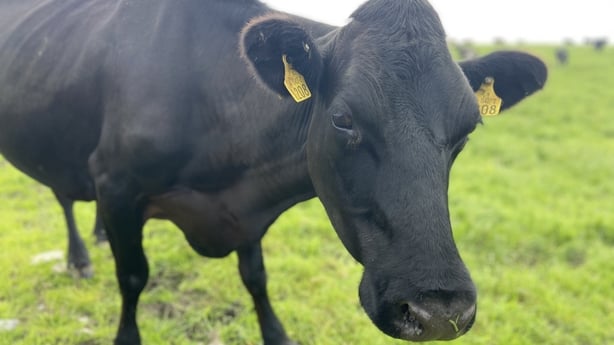 Professor Kevin O'Connor is a research scientist from University College Dublin and Director of Science Foundation Ireland's BiOrbic Bioeconomy Research Centre, a national collaboration of over 100 researchers who work to enable a sustainable circular bioeconomy in Ireland.
Prof O'Connor has a track record in innovation.
At Carbery, he met a company with a similar track record in innovation and the vision to create a sustainable future for dairy farming.
Four years ago, he had a conversation with Enda Buckley, Director of Sustainability at Carbery Group. The awarding of the €2m prize to the research project based at Shinagh Farm is a result of that conversation, but it is a long way from being the end of the story.
In 2019, Science Foundation Ireland put a call-out to industry here to come up with the best project to reduce emissions to zero in any particular sector of industry.
The call-out was competition based, the best project got the prize.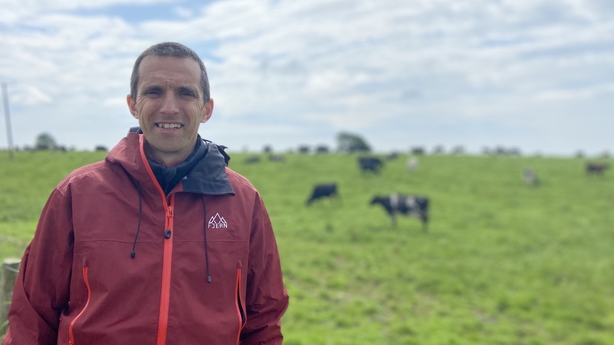 Projects were submitted from a variety of sectors, from energy production to transport, and construction to agriculture.
Twelve teams competed in the concept phase. Projects were presented and scrutinised in person, "Dragon's Den" style, and later, when Covid-19 intervened, online.
Along with Prof O'Connor and Mr Buckley, the Farm Zero C team based at Shinagh Farm consisted of BiOrbic researchers Dr Fionnuala Murphy of UCD and Professor Jane Stout from Trinity College Dublin, James Gaffey of Munster Technological University, Johan Sanders of Grassa NL and Laurence Shallo of Teagasc.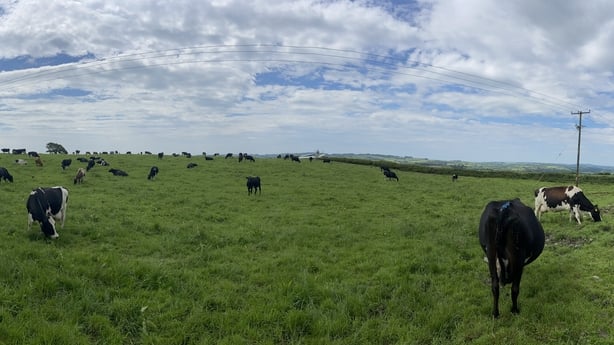 The team worked closely with Shinagh Farm Manager Kevin Ahern and local Teagasc dairy advisor John McNamara.
The team analysed the various component parts of the farm in detail, including the elements that were successful in Shinagh, to examine the paths forward to climate neutrality: a way that further reduced emissions, further reduced costs, made better use of technology and allowed for the introduction of digitisation.
Success was instant, but it is just the beginning. In the first 18 months of the Farm Zero C project, Shinagh Farm has decarbonised by between 15 and 20%.
Over the next five years, the team aim to reduce carbon emissions at Shinagh Farm to zero. In fact, they aim to make Shinagh Farm Ireland's and the world's first certified climate-neutral dairy farm.
"Yes, it is ambitious," Prof O'Connor admits, "but we firmly believe this can be done. All our analysis and models are pointing to the conclusion that we can achieve this.
"What we are doing is that we are integrating lots of moving parts and we are digitising farm processes and that is where we will achieve this."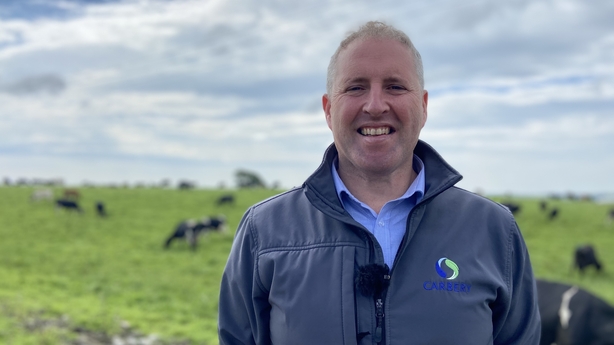 Mr Buckley is equally single-minded about the outcome.
"Our ultimate ambition is to achieve climate neutrality at Shinagh Farm by 2027," he says, adding that ten so-called replicator farms have already been identified within the Carbery Group where the lessons learned at Shinagh Farm can also be applied.
From there, the plan is to roll out the technology to hundreds of farms with the ambition to reach thousands by 2030, in a shared knowledge project.
"We have already achieved significant reductions and we are only hitting the road with this project," says Mr Buckley.
The 12 teams in the initial concept phase of the Science Foundation Ireland Zero Emissions Challenge was reduced to six finalists in the seed phase.
We need your consent to load this rte-player contentWe use rte-player to manage extra content that can set cookies on your device and collect data about your activity. Please review their details and accept them to load the content.Manage Preferences
Today, Farm Zero C at Shinagh Farm was named as the winning project by Minister for Higher Education Simon Harris, whose department funds the €2m prize.
"My Department's support for projects like this one, that have real world impacts, really gives me not only pride, but confidence, as we strive to reduce our carbon emissions by 50% over the next decade," Minister Harris said, as he announced the winning project.
Science Foundation Ireland said challenge-based funding is likely to form part of its support for research projects into the future.
SFI Director General Prof Mark Ferguson said: "The SFI Future Innovator Prize is part of an approach to cultivate challenge-based funding in Ireland to accelerate and validate excellent and innovative solutions to critical societal and global issues.
"The Farm Zero C project, led by Professor Kevin O'Connor, epitomises this ethos as it provides a solution that can enable Ireland's important dairy farming industry to become carbon neutral."