The final three seats in the Midlands-North-West constituency have been filled, after 13 counts over four days.
Independent Luke 'Ming' Flanagan was returned after reaching the quota on the final count, with 121,824 votes.
He was followed by Fine Gael's Maria Walsh on 107,198, and Sinn Féin's Matt Carty, who secured 98,732 votes. Both were elected without reaching the quota.
They join Mairead McGuinness of Fine Gael. She was elected on Monday after the first count.
Independent candidate Peter Casey failed to bridge the gap that opened between him and the other challengers over the course of the count. He finished in 5th place with 78,632.
After his election, Mr Flanagan said his success showed people wanted rural Ireland to succeed and thrive.
He challenged his fellow MEPs to work to secure funding and supports for towns and villages across the constituency in the coming years.
Mr Carthy said his victory was a tribute to the hundreds of people who had canvassed and supported him in recent weeks.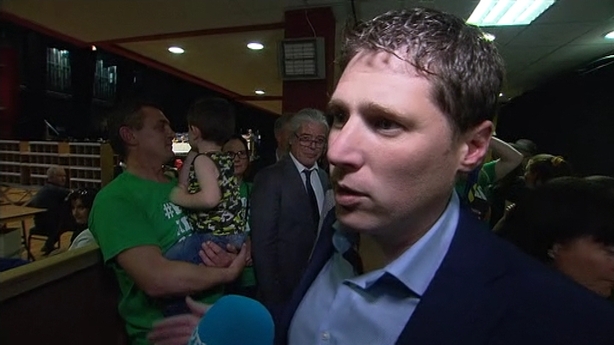 He said the electoral success was bittersweet when his colleague Lynn Boylan had lost her seat in Dublin and another colleague, Liadh Ní Riada, was "fighting for her political life" in Ireland South.
Ms Walsh also paid tribute to her campaign team saying support for rural communities, women in farming and mental wellbeing would be her main priorities in the European Parliament.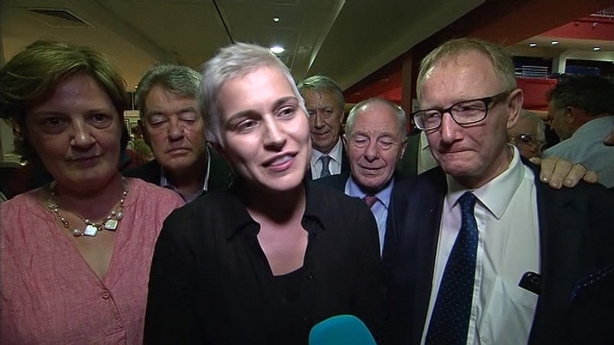 ---
Read More:
European Elections 2019
Kelleher elected as MEP in Ireland South
---