There are no real secrets about the problems in the health service but people differ on the panacea for reform.
Health is always one of the dominant issues during a general election.
But to what degree it is a key swaying factor is open to debate.
I have covered the terms of 13 Ministers for Health and it is fair to say that none of the governments, of various hues they were in, managed to resolve the fundamental problems in the service.
However, there has been no shortage of reports and promises.
Despite various reforms and service improvements, discontent with the system remains.
Perhaps that's the way it is with health, given the size of it and how complex the services are.
Ireland is not unique in this regard - just look for example at what is happening in the NHS in the UK.
Among the key symptoms of illness in the health service, are long waits in emergency departments for admission to a bed, lengthy hospital waiting lists and patient safety failures.
Some basic figures are telling about capacity.
In 2009, there were 11,369 inpatient acute beds open in the hospital system.
Late last year, that number was 10,958.
While bed numbers have been increasing since the economic recovery, the number is still below those in place over a decade ago.
Yet the population has exploded and we have an ageing population too, both placing increased demands on services.
Like most sectors, health took a hit during the crash - with reduced capacity and staffing numbers.
Problems with the health service have plagued most, if not all governments.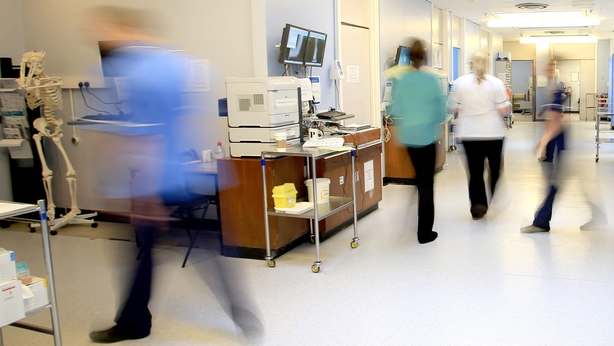 For this health election preview, I had a look back at an analysis I wrote in 2002, when I was editor of the website irishhealth.com.
It was the start of a new year and a general election was six months away.
The notable issues were the rise in inpatient waiting lists to 26,000 (today over 66,500 people are waiting for a date for inpatient treatment), the growth in patient advocacy and promised reforms.
The new National Health Strategy (2001) promised 3,000 extra acute hospital beds and a new model of GP care, with a swathe of primary care centres to be built.
That was about two decades ago.
Since then, patients and indeed health staff may have suffered from reform fatigue.
The old health board system existed until 2004.
In 2005, the Health Service Executive was set up with a chief executive and a board, as a single entity to manage the system.
The 2011 Programme for Government promised to abolish the HSE.
In 2012, it was replaced by a director general and a directorate, with more independent powers.
The health service has now returned to a system with the HSE governed by a board and a CEO accountable to that board.
It needs to work this time, because organisations that are in a constant state of change face particular problems in focussing on day to day services, never mind the fire-fighting that invariably breaks out from time to time.
So what can the political parties promise now that is new?
The big difference going into the 2020 General Election is that there is an agreed all-party plan for health, for the next decade or so - Sláintecare.
It promises to build up community services and primary care, including GP services, shifting care away from hospitals, where possible.
Hospital services are also to be built up, including with the appointment of more consultants and ending private practice in public hospitals.
Reform of the HSE is also provided for.
Because of the all-party buy-in on this plan, the focus during the election is likely to be on what areas should be a priority.
For example, the out-going government has promised 2,500 extra beds.
Opposition parties may seek greater fast-tracking of these beds and getting the extra capacity front-loaded, so more beds being put in place during the earlier years, to ease the pressures now.
Similar arguments can be expected to be made about extra frontline staffing.
The health service has never had more money for day to day spending - over €17bn this year.
Money is an important aspect of the service but not the only one.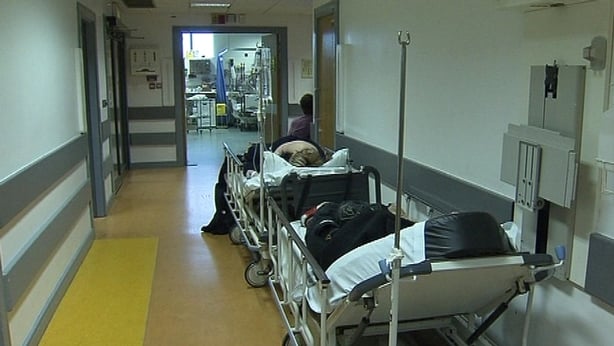 All health issues are personal.
That's why individual patient's stories and failings in care have such an impact and never more so than during a General Election, so expect many hard cases to become public over the coming weeks.
On an almost daily basis, we hear about some of the painful personal stories of adults and children waiting for care, or new drug treatments.
This election can be expected to see even greater use of social media by parties, politicians, campaign groups and individuals highlighting particular faults within the health system.
Waiting lists are an artificial system for controlling demand.
While some lists have been reducing, around 750,000 patients are on some kind of waiting list for treatment, or to be seen.
Considering that we have a population of nearly five million people, that is a sizeable figure.
In health, demand almost always outstrips the ability to supply.
During any election, people should be looking to establish what are realistic, affordable and sustainable promises.
The history of health here is that change takes much more time than expected, or goes in a different direction than expected and can often cost much more than planned - the new national children's hospital is a prime example.
Assurances for health services, which will be tabled by various parties over the coming weeks, to try and woo voters, will require close scrutiny.