Labour party fighting to hold its status in the Dáil
Monday 29 February 2016 01.52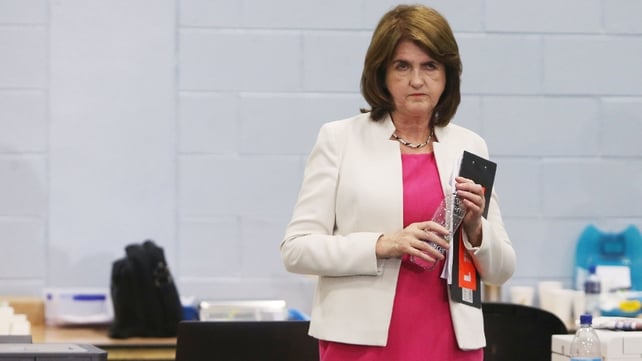 The Labour party is fighting this evening to preserve its status in the next Dáil as it needs to win one more seat to guarantee full speaking rights in Leinster House.
So far, 35 out of 40 constituencies have completed counting and 148 of the 158 seats have been filled.
Recounts in Dublin Bay North, Wexford and Dublin South West will take place tomorrow. A recount is currently under way in Longford-Westmeath.
In Dublin South Central, proceedings have been adjourned for the night. A full recount is now complete following a request by Fianna Fáil. The party's candidate Catherine Ardagh and Bríd Smith from AAA-PBP are adjudicating on disputed votes. Proceedings are to resume at 1pm tomorrow.
There have been losses for Fine Gael and Labour and gains for Fianna Fáil, Sinn Féin, the Greens, The Anti Austerity Alliance-People Before Profit group and Independents.
The election remains a closely run contest between Fianna Fáil and Fine Gael, although Fine Gael is on course to be the largest party.
Fine Gael is on 47 seats while Fianna Fáil is on 43. The outgoing Government party is likely to stay ahead. But the figure that separates the parties at the end could be decisive as calls grow for them to coalesce.
Other parties have made significant gains with Sinn Féin winning 22 seats so far. Sinn Féin's gain in Dublin Fingal came at the expense of Fine Gael Deputy Leader James Reilly.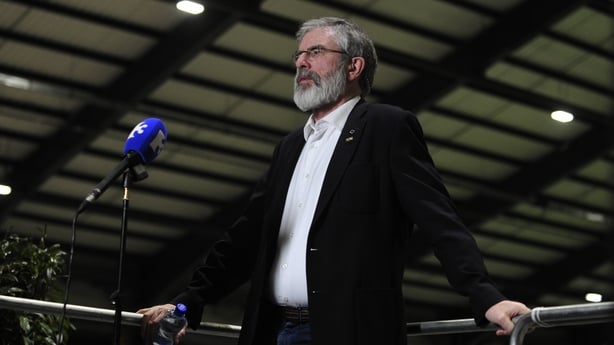 Elsewhere, Fianna Fáil took two seats in the Taoiseach's constituency of Mayo and Pat The Cope Gallagher won a seat in Donegal.
Labour has six seats but is still one short of the crucial seven it needs to get full speaking rights in the Dáil.
The party's hopes of reaching that mark rest with Aodhán Ó Ríordáin in Dublin Bay North and Willie Penrose in Longford Westmeath.
Labour Minister Ged Nash lost his seat in the 11th and final count in Louth this evening.
Labour leader Joan Burton said she will not be deciding about her future as Labour leader until she knows the outcome for Labour in terms of seats, and until a new government is formed.
Speaking on RTÉ's Six One News, she said: "I'll make my decision then."
She said it would be a matter for the Labour party members.
Asked whether she would support Enda Kenny if he was nominated for Taoiseach, she said "we indicated that we'd go into government with Fine Gael, we offered that option to the public, they didn't vote for that".
However, she added: "We will be supporting the return of the current government led by the Taoiseach."
That's a wrap in the new #Donegal 5 seater - 2 FF, 1 SF, 1 FG & 1 Ind. #GE16

— Aoife Hegarty (@aoifehegs) February 28, 2016
The Anti Austerity Alliance-People Before Profit group have five TDs so far but it too has a good chance of making it to seven.
Candidates Bríd Smith in Dublin South Central and John Lyons in Dublin Bay North are both strongly in contention.
The Green Party has won two seats in the 32nd Dáil after Eamon Ryan was elected in Dublin Bay South. He joins Catherine Martin who won her seat yesterday in Dublin Rathdown.
Social Democrats have taken three seats while Renua Ireland has so far failed to secure a single win with leader Lucinda Creighton losing out in Dublin Bay South.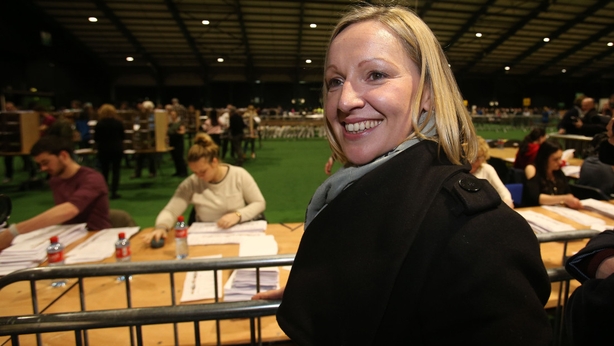 Independents are making big gains and 16 have been returned to the Dáil so far along with four from the Independence Alliance.