Counts adjourned at 20 centres
Sunday 28 February 2016 09.37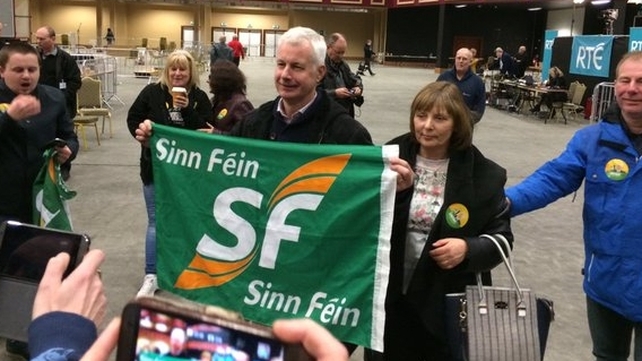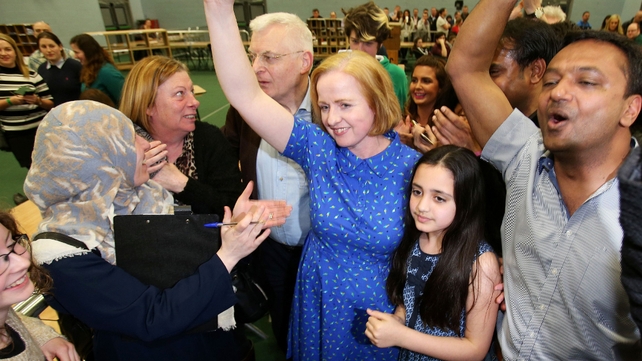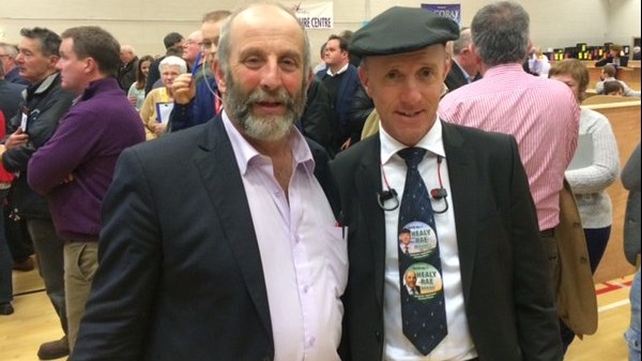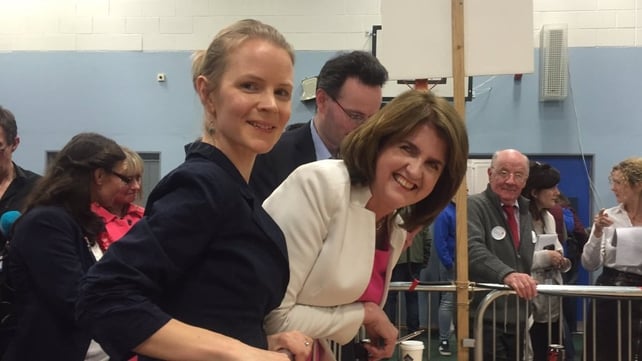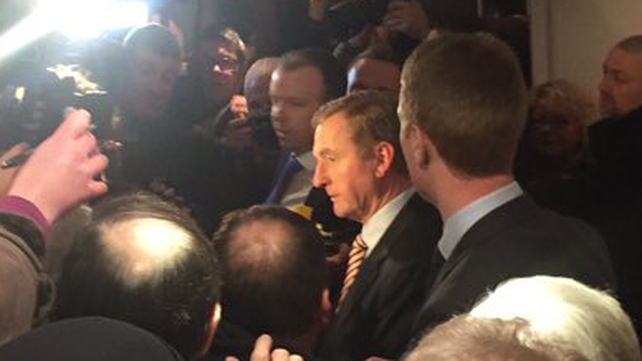 95 TDs have been elected to the 32nd Dáil after counting has been completed in 18 of the 40 constituencies.
A further 20 counts have adjourned until later this morning.
The indications are that Fianna Fáil, Sinn Féin, Independents and smaller parties will make major gains. Both Government parties are set to lose a significant number of seats.
Taoiseach Enda Kenny was re-elected in the first count in Mayo. He said the results have been disappointing for Fine Gael but refused to be drawn on any possible formations in the next Dáil.
Alan Shatter lost his seat in Dublin Rathdown after he was excluded in the sixth count. Frances Fitzgerald won the party's first seat, topping the poll in Dublin Mid West. But the party's deputy leader James Reilly is set to lose his seat in Dublin Fingal.
Labour Party leader Joan Burton has been re-elected without reaching the quota in Dublin West after the fifth count. AAA-PBP's Ruth Coppinger was also re-elected, with the highest transfers putting her in second place after Leo Varadkar.
Outgoing Labour TD for Dublin South Central Eric Byrne became the first to concede defeat in the election.
Labour's Alex White lost his seat after the fourth count in Dublin Rathdown. Emmet Stagg and Willie Penrose are also in danger of losing their seats as well.
Labour's Deputy Leader Alan Kelly is also under severe pressure to hold on in Tipperary where the count has adjourned for the night.
Brendan Howlin and Jan O'Sullivan have bucked the trend and have been re-elected in their respective constituencies of Wexford and Limerick City.
Joan Burton: The Labour Party will have to "reflect in the coming days" about what to do after the election resultshttps://t.co/sYdKOuHzrj

— RTÉ News (@rtenews) February 27, 2016
Fianna Fáil leader Micheál Martin thanked the people for putting so much trust in himself and Michael McGrath after they both won seats in Cork South Central.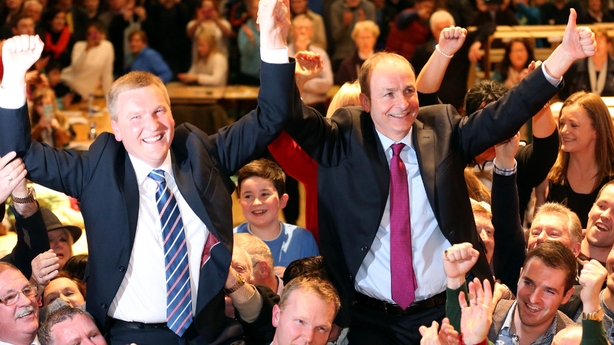 Barry Cowen, former Taoiseach Brian Cowen's brother, won a seat in Offaly, while Sean Haughey, the son of Charlie Haughey, is set to win a seat in Dublin Bay North.
Mr Kenny said he has a duty and responsibility as Taoiseach and head of government to see whatever necessary action should be taken to provide the country with a stable government for the future once all the counts have been completed.
Mr Kenny said clearly the government of Fine Gael and Labour will not be returned to office and the people had to be listened to.
He said there has been a shift in the terms of groupings people have voted for but no party knows yet what the final make up will be.
However, Mr Martin said he will seek to form a government without Fine Gael when the Dáil meets on 10 March.
Just arrived in #dubw @MaryLouMcDonald says the government has been sacked #GE16 pic.twitter.com/4al0uRdkIM

— Sharon Tobin (@sharontobin) February 27, 2016
Fianna Fáil is on track to win more than double its number of seats. In Dublin, where the party had no seat, it is set to win more than five seats. But that will not include Mary Hanafin who has lost out in Dún Laoghaire.
Sinn Féin has already taken ten seats, with the first going to Eoin Ó Broin. The party's deputy leader Mary Lou McDonald was re-elected in Dublin Central and it is expected her party leader Gerry Adams is likely to do the same in Louth.
It is set to be a big day for smaller parties and Independents. Independent Alliance member Shane Ross exceeded the quota on the second count in Dublin Rathdown to become the first TD elected this afternoon.
The Social Democrats have returned their three leaders, Roisin Shortall, Stephen Donnelly and Catherine Murphy. While in Kerry, both Healy Raes - Michael and Danny - are expected to win seats.
Anti-Austerity Alliance-People Before Profit candidate for Dún Laoghaire Richard Boyd Barrett - who was re-elected on count 6 - said the electorate have "rejected the Government".
Renua Ireland leader Lucinda Creighton was excluded in the fifth count at Dublin Bay South.
Earlier, Mr Martin said that there is now a historic opportunity to change how we do things in the Dáil and he is willing to meet all Dáil deputies.
Everyone elected has a responsibility to do their best by the country and Fianna Fáil is committed to that, he said, adding however, that this would take time.
A key Fine Gael strategist has conceded that his party will end up very close to Fianna Fáil in seats won but warned that the prospects of a fresh election were "very, very high".
Speaking on RTÉ's Today with Sean O'Rourke, Mark Mortell said another election would "throw up a very different landscape for Irish politics".
Mr Mortell said: "The people had now made their choices and it was time for the political system to do its work...but it won't be easy for the two big parties to take the big step and come together."
He said Fine Gael "certainly don't want to do that" and it would be "hard for Fianna Fáil too".
Fine Gael's Director of Elections Brian Hayes said there was still a possibility of a rainbow-type government, involving Labour, Fine Gael, and some other combination of parties.