A recap of some of the highlights from this week's campaign. More in part one, published yesterday.
---
Man With a Plan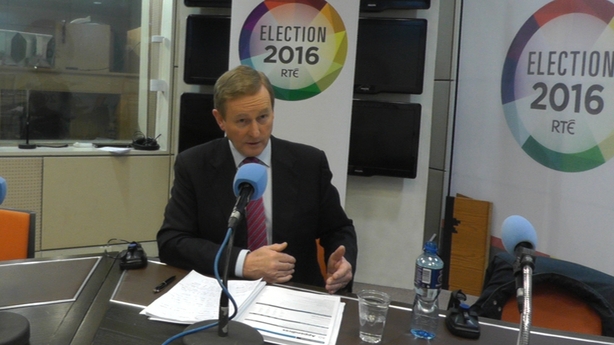 Taoiseach Enda Kenny admitted to RTÉ's Seán O'Rourke that Fine Gael had to do a better job of connecting with the electorate and "clearly explain its plan to voters".
He also said he "did not take notice of opinion polls", despite a recent slide in the party's fortunes, during a visit to RTÉ Radio 1 on Wednesday.
But he offered that he always knew the election wouldn't be "a cakewalk", adding "I'm up for this".
---
Are You Right There, Michael?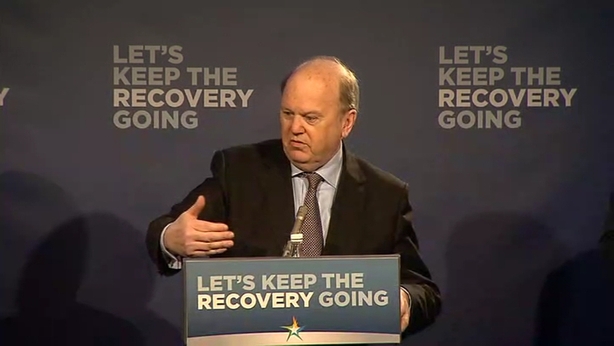 Minister for Finance Michael Noonan said what he called a €1.24bn discrepancy in Fianna Fail's election manifesto costings was the party's "black hole of Calcutta".
He said Fianna Fáil was "making it up as they go along and I don't think they are yet fit to be restored to government".
But Fianna Fáil leader Micheál Martin quickly shot back on Thursday saying Fine Gael was trying to frighten the daylights out of voters. He said his party had an €8.3bn package and there was plenty of room for adjustments as opposed to Fine Gael's €10.1bn plan which had no wiggle room.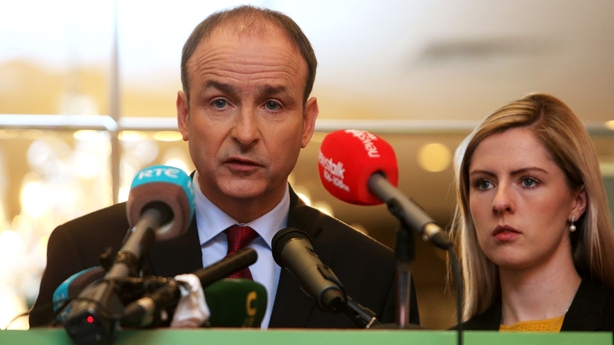 ---
Battle of the Bands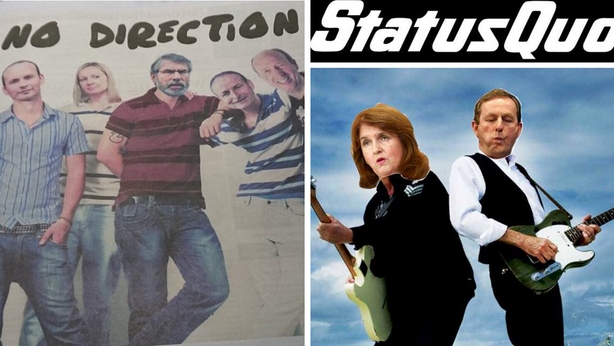 Labour's spin doctors put an advert in Thursday's papers that hit all the wrong notes with Opposition parties.
It depicted AAA/PBP candidate Paul Murphy, Renua leader Lucinda Creighton, Sinn Féin leader Gerry Adams, Fianna Fáil chief Micheál Martin and Independent Alliance candidate Shane Ross as members of a fictional band called No Direction.
Murphy later tweeted another mocked-up photo, this time of Tánaiste Joan Burton and Taoiseach Enda Kenny as members of real band Status Quo.
Ms Creighton was quick to point out Labour's 'in-Zayn' (ahem) mistake... but that didn't stop Labour from trying to get the last word...
Sure @LCreighton it's obvious you're Zayn & given your history, you'd be the first to leave! #GE16

— The Labour Party (@labour) February 18, 2016
---
A pinch of salt (or three)
Meanwhile, Progressive Democrats founder Des O'Malley said he could foresee Fine Gael and Fianna Fáil going into government together after the election and that it could bring a certain stability to the country.
Mr O'Malley said promises by parties that they will never go into coalition together should be taken with "two or three pinches of salt".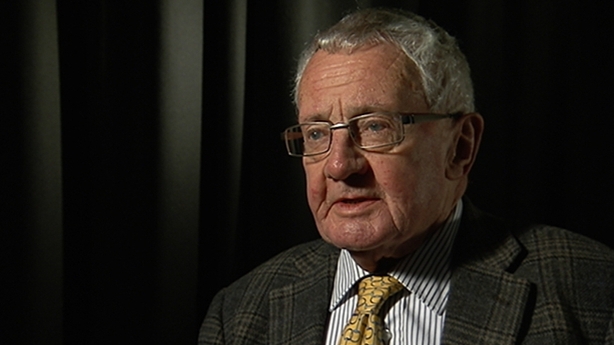 ---
Meltdown Manor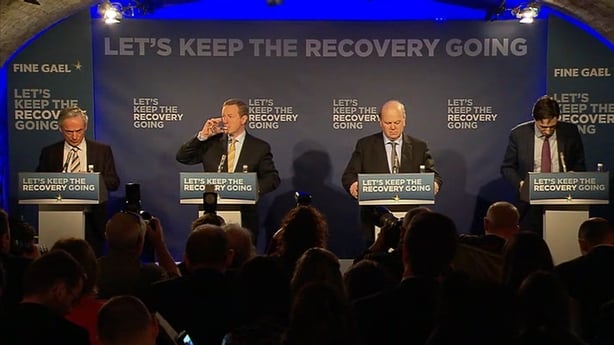 It wasn't supposed to be like this. The Fine Gael brains trust had planned an election campaign where they would play the role of Fianna Fáil in 2002. Facing a divided opposition, they would offer the only credible choice for government, and reaping the credit for economic progress, they would sweep back into office.
Instead, they are playing the part of Fianna Fáil in 2007. Becalmed mid campaign, panic beginning to take hold as they realise they could actually lose an election they were expected to win, campaign HQ referred to as "Meltdown Manor".