A recap of some of the highlights from this week's election campaigning. More tomorrow in Part Two.
---
Claire and Present Danger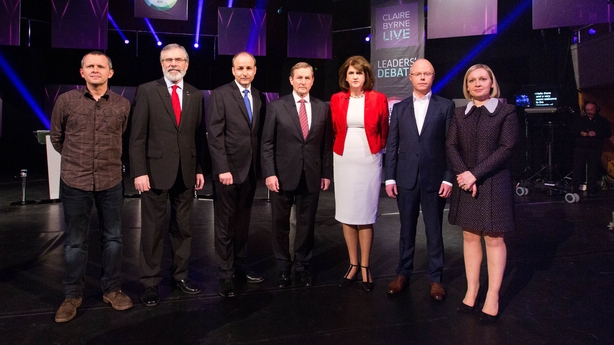 The stakes couldn't have been higher when the seven leaders of the main political parties shared the same stage for the first time in the campaign last Monday.
Housing, health, the economy and rural crime were among the key issues in RTÉ's Leaders' Debate at the University of Limerick.
There was no clear winner in the marathon exchange... except for moderator Claire Byrne. The candidates were left in no doubt as to whom they had to answer to on stage.
Ms Byrne was roundly praised for keeping all the politicians from cutting across each other and setting the tone for a respectful debate. 
She banned jargon such as "fiscal space" from the outset. And when Ms Burton got into a row with Mr Martin, saying: "All we're hearing now...", Ms Byrne quickly interjected: "All we're hearing now is nothing!"  
Meanwhile, on a lighter note, Mr Kenny helpfully pointed out one of Mr Martin's slips... 
Lending a helping hand? #leadersdebate #ge16https://t.co/hQsFMUa7uM

— RTÉ News (@rtenews) February 15, 2016
---
Poll Positions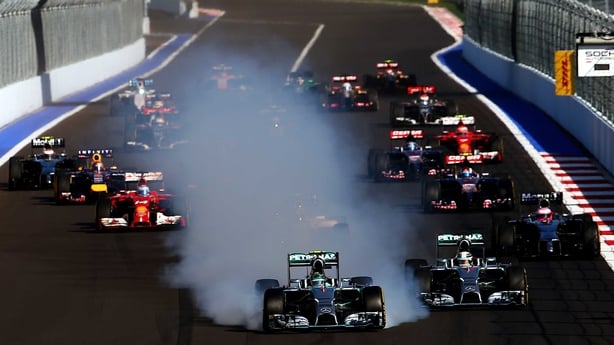 An Irish Sun/Red C poll published on Wednesday really set the cat among the pigeons. Its main finding was that support for Fine Gael and Sinn Féin had slipped.
But it was particularly bad news for Fine Gael, which has seen its support fall over the last few polls and is now at 26% when undecideds were stripped out.
---
Looking for Cover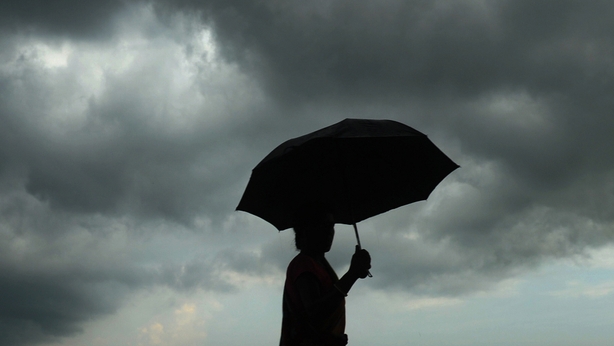 Let's face it, this election is one of the most boring in history, but we can all be thankful for small mercies as it will be over come next Friday. 
Even so, why do all the leaders seem so weary, and sometimes even tetchy on the airwaves? With the ever-shifting polls, they all seem consumed by fear that they'll put a foot wrong. 
But it shouldn't be that way when you look at what's at stake for each of the main four party leaders.
---
The Gloves Are Off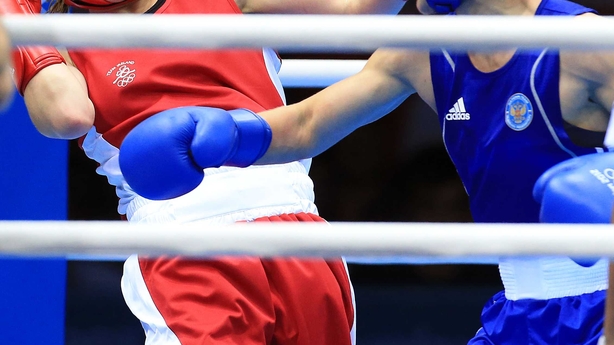 Fianna Fáil leader Micheál Martin got into a spat with Health Minister Leo Varadkar who on Wednesday attacked Mr Martin on his record in the ministry.
Mr Martin said it was an indication of panic within the Coalition that Mr Varadkar had to go back to his appointment to the post 16 years ago to try to win the election.
Questioning the FF leader's record, Mr Varadkar compared Mr Martin to Arnold Schwarzenegger's character in the film Total Recall, who had alternative memories planted in his brain.
---
Political Gestures
Labour Party leader Joan Burton was asked at a press conference on Wednesday why she used her hands so much in Monday's debate.
She replied: "Lots of male colleagues have peculiarities, foibles and mannerisms that not everyone cares for." 
And she had the assembled media in the palm of her hands when she added that she wasn't the shy, retiring "Downton Abbey type".