Sinn Féin environment spokesperson Peadar Toibín has claimed that "Fianna Fáil and Fine Gael are two sides of the same coin".
He said: "There is not a cigarette paper between them with regards their ideological attitudes towards the country."
He was speaking at today's launch of his party's housing policy where he said he is "shocked" that the housing crisis is not a more dominant issues in Election 2016.
The Meath West candidate said that hundreds of thousands of people are collapsing into housing insecurity. There are now officially 89,872 households on local authority waiting lists.
Rents are "skyrocketing" and houses available for rent are at their lowest figures historically.
He added: "The crisis has reached such scandalous proportions that it is shocking that many within the media and the political class are becoming immune to these numbers.
"Behind each of these figures there are real people with real stories to tell.
"I have heard some people say that this election campaign is dull.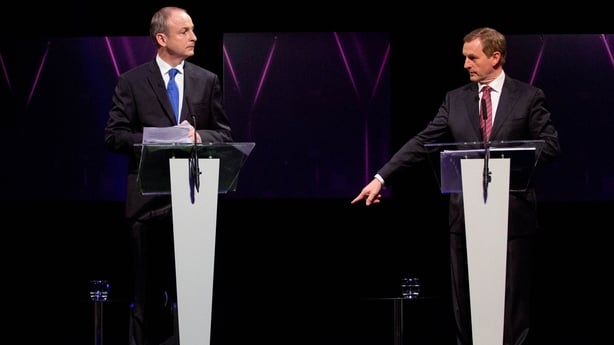 "But for the hundreds of thousands of people struggling to put a roof over their children's heads, who are one week's rent away from disaster.
"This campaign is fundamentally vital to their existence."
He said that the government is seeking to bring back 70,000 emigrants to this state and asked, "How are we going to house them?"
"We are knee deep in a continuous national emergency and so far Fine Gael and Labour have responded with 28 social houses."
Sinn Féin has pledged to increase the social housing supply to 200,000.
This will ensure a build of at least 70,000 and at least 30,000 cost purchase and cost rental housing units by 2030.
Back to the coalition issue, Mr Tóibín said, "If we are the senior party in government and if our hands are on the steering wheel with regards the direction of a government and if our party signs up to our political objectives, we will talk to them."
He said that Election 2016 is the first time ever that there has been an opportunity to elect a government that does not include Fine Gael or Fianna Fáil or Labour.
He stated: "That has never been an option before for the people of Ireland."
---
By Conor McMorrow, RTÉ Political Staff