Tánaiste Joan Burton has admitted that she is "not the Downton Abbey type".
Launching the Labour Party's policy plan for the Arts, she was questioned about her own dramatics - in particular the use of her hands at the leaders' debate on Monday night.
She responded with a determined smile, earnestly making her point: "Lots of male colleagues have peculiarities, foibles and mannerisms that not everyone cares for.
Tánaiste Joan Burton says she is "not the Downton Abbey type" - Read more: https://t.co/WBudkLut54 #ge16https://t.co/jY3QFb5XeD

— RTÉ News (@rtenews) February 17, 2016
"Some people may feel that there is something inappropriate in a woman not standing back, sitting down and doing a little bit of Downton Abbey and the teacups. That's not me!"
She described herself as "passionate about politics", something she doesn't believe is a fault.
---
Body language at the leaders' debate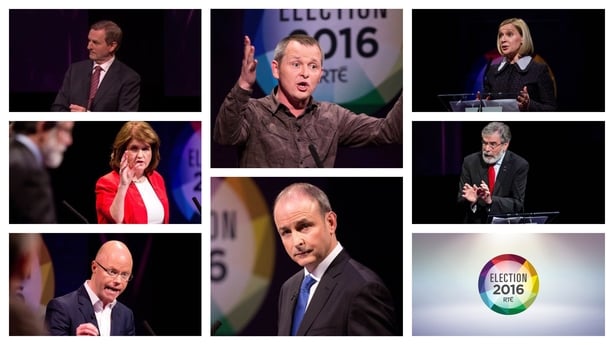 Following the Claire Byrne Live Leaders' Debate on Monday night, body language and communications expert Rowan Manahan analysed the hand gestures, the facial expressions and the various debating strategies of each of the party leaders.
This is what he had to say about Ms Burton:
"Her strategy was to attack Fianna Fáil and Sinn Féin and to cite her accomplishments. She knows how much trouble she is in so she kept reminding people of the dangers of voting for Sinn Féin and Fianna Fáil.
"She used sharp pointy gestures. Most of them do the up and down cutting gesture with their hand. This gives speakers vocal energy as they expand and contract their rib cage with their arms. She also engaged in four finger pointing and one finger pointing. This is something that your mother tells you not to do.
"She did a couple of 'we're all in this together' gestures. For example a wide hand spread taking in everyone else on the stage. That struck me as being an unnatural gesture for her. She didn't do her frozen grin that she does quite often. It is a common gesture for her but she didn't do that last night.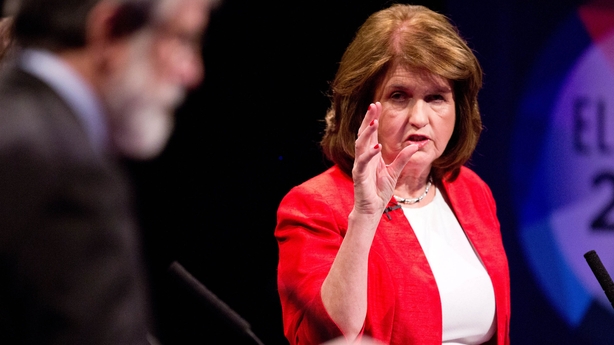 "She did a lot of 'speak over' and she said the word lie to Gerry Adams when she said: 'That's a lie Gerry, like many of your other lies.' That was later in the debate and her frustration was building. She may have felt she was not scoring from positive remarks, so she turned to negative remarks.
"At that stage fatigue is a factor after a long debate. Most speeches you give in a professional environment would be 30 minutes at most. The camera is on you for a long time here so fatigue set in for all the leaders."