There is deep worry among Government parties that it may be difficult to form a government after the General Election, RTÉ's Political Correspondent David Davin-Power has said.
Speaking on RTÉ's Morning Ireland, he said Fine Gael and Labour's repeated warnings of the apparent economic dangers involved in failing to support them in the upcoming election may be falling on deaf ears - and this could lead to a hung Dáil.
He made the comments in light of the latest Red C poll and recent comments made by Minister for Health Leo Varadkar aimed at Fianna Fáil leader Micheál Martin.
He said: "You can detect a deep worry in Government parties that, at this stage, the die is cast.
"The platform that is set will make forming a government very difficult indeed."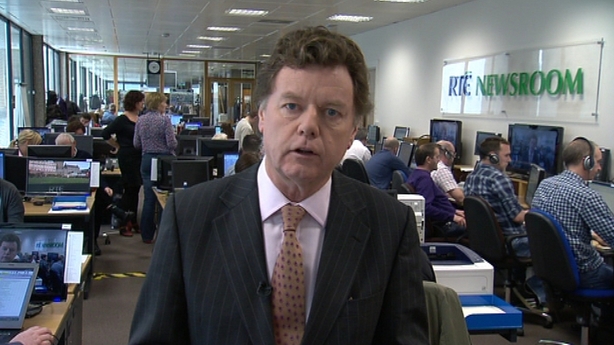 Pointing out what he described as Fine Gael's "scare tactics" as they slide in the polls, Mr Davin-Power stated that it appears "the Fine Gael campaign has gone negative a week earlier than they had planned".
He also noted the strong trend in this campaign away from the three main parties of Fine Gael, Fianna Fáil and Labour.
Independents are having a very strong campaign, he said.
On the Kerry constituency, which changes to a five-seater from two three-seat constituencies, Mr Davin-Power said there is a distinct possibility that we may see "two Healy-Raes in the next Dáil".
Danny Healy-Rae joined his brother Michael as a candidate just last week.
Mr Davin-Power also pointed out the strong representation for Sinn Féin in this constituency, with its outgoing TD Martin Ferris seen as a near certainty for re-election.
Listen to David Davin-Power's Morning Ireland interview, here...