Taoiseach Leo Varadkar has said it is time to put compassion at the centre of our laws by voting yes in the upcoming abortion referendum.
The Taoiseach was joined by some party colleagues to launch the Fine Gael 'Vote Yes' campaign today.
He said: "If the referendum is passed there will not be unrestricted abortion."
He said there will be a waiting period of 72 hours, the woman will receive counselling and terminations after 12 weeks will be illegal except in specific circumstances.
Mr Varadkar said he will be voting yes because he said: "I trust women and I trust doctors."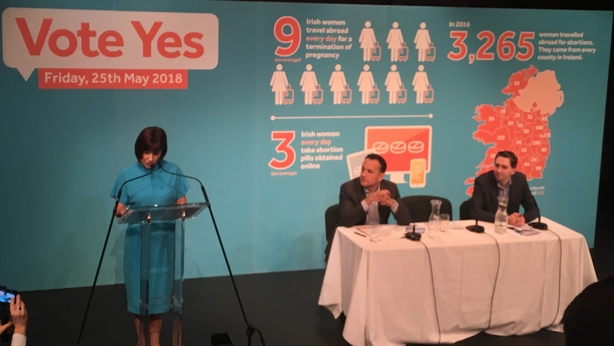 Speaking at the event this morning, Minister for Health Simon Harris said at least nine Irish women will travel abroad today to have a termination, while at least three will take the abortion pill on their own.
Mr Harris said currently abortion is "unregulated and unsafe" with a lack of medical support.
Fine Gael referendum coordinator, Josepha Madigan, has said it is 35 years since the introduction of the Eighth Amendment and said "its deep flaws have repeatedly been seen since then".
She said it is a "constitutional straitjacket for doctors and for women who faced and face crisis pregnancies".
The Medical Alliance for the Eighth has said the upcoming referendum proposal is in effect "abortion on demand up to 12 weeks of pregnancy". 
We need your consent to load this rte-player contentWe use rte-player to manage extra content that can set cookies on your device and collect data about your activity. Please review their details and accept them to load the content.Manage Preferences
The group said over 100 doctors, midwives and nurses met in Dublin to discuss their alarm at the unrestricted nature of the referendum proposal. 
Spokesman Dr Andrew O'Regan said that most GPs had found out about the proposal on the news and had not been consulted by the Minister for Health.
"It's going to be, in effect, abortion on demand on healthy babies and on healthy mothers," Mr O'Regan said.
"That's not healthcare and it's certainly not why we went into medicine. We went in to help and to try to heal, never to harm," he said.
Cora Sherlock of the LoveBoth Campaign said: "The Taoiseach has claimed that there will be no unrestricted abortion in Ireland if he wins the referendum, yet his legislation clearly shows that up to three months it will be lawful to carry out an abortion without reason or restriction.
"It is completely incorrect to claim that there is any provision in the law for 'counselling for reflection'. There is merely a 72-hour gap between certification and the termination of the pregnancy; this is not a 'restriction', it is merely a waiting period," said Ms Sherlock.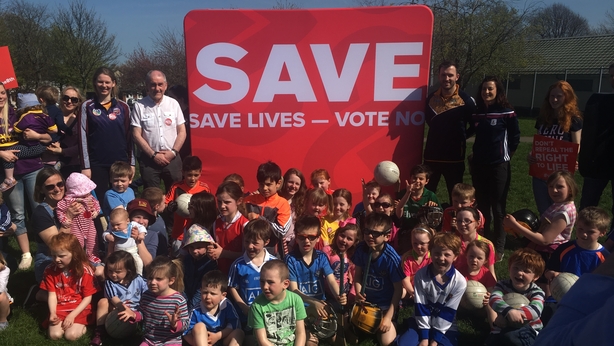 Meanwhile, a number of GAA personalities have launched a campaign calling for a No vote in the referendum.
Gaelic Athletes for Life said the Government's proposals are not inclusive and "seek to exclude one group of people - the unborn - from society".
Tyrone manager Mickey Harte and former Meath footballer Joe Sheridan were among those attending the launch.
Antrim's Patrick Gallagher, Derry camogie player Aoife Cassidy and Galway's AnneMarie McDonagh were also in attendance.
Gaelic Athletes for Life said its members "Respect and cherish women. We support them, and we believe that as a society we have much more, so much more to offer women than the death of our children".