A pause that was placed on 58 major school building projects has been lifted and all of the schools affected are to be allowed now to proceed to tender and construction stage.
Minister for Education Norma Foley has confirmed that an agreement has been secured to facilitate continuation of the projects, which were put on hold due to funding constraints.
The Department of Education said it has secured additional funding to allow the projects to proceed.
In a statement following this morning's cabinet meeting, the Department of Education said the minister had secured funding "to guarantee and support the roll-out and continuation of the department's ambitious school building programme".
"This will facilitate the continued roll-out of urgently required school building projects in both mainstream and special education settings, including those that were temporarily paused due to capital funding pressures."
Ms Foley said she was "committed to an ambitious capital programme that delivers new and modernised facilities in school communities".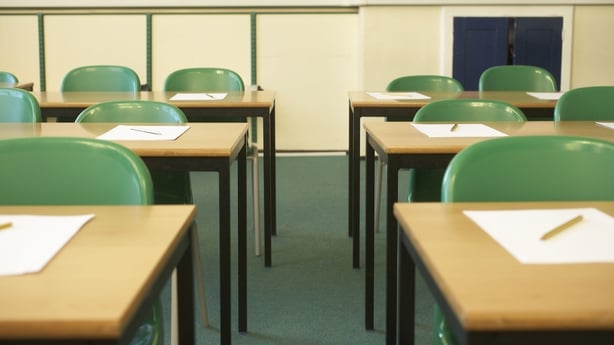 She added: "This will include provision for all of the 58 schools that were temporarily paused to progress to tender and construction stage and department officials will contact those schools directly".
The projects were put on ice a month ago as a result of financial concerns.
The Department of Education entered discussions with the Department of Public Expenditure and Reform with a view to securing additional funding to allow them to proceed.
All the while the Taoiseach, the Minister for Education and others in Government said they were determined that the matter would be resolved by Easter.
However, many schools were highly concerned by the potential impact and knock on effects that any sustained delay might have.
The projects were all due to proceed to tender and construction stage.
The Department of Education said at the time that it was assessing its work programme and priorities in the context of its available funding, and that it was engaging with the Department of Public Expenditure in relation to capital funding pressures.
It said high inflation remained a continuing feature of the construction sector.
A total of €860m has been allocated for school building projects for this year.
In 2022, over €792m was initially allocated but that was later augmented by an additional circa €300m, bringing the total for 2022 to €1.12 billion.
We need your consent to load this rte-player contentWe use rte-player to manage extra content that can set cookies on your device and collect data about your activity. Please review their details and accept them to load the content.Manage Preferences
Emer Nowlan CEO of school patron body Educate Together said schools would be "delighted" with today's news.
"This has been really stressful for schools," she told RTÉ News, "operating in temporary accommodation is already very difficult and this pause has caused additional stress and it's left school communities not knowing how many places they can offer, and without facilities".
Six Educate Together schools were among the 58 affected. Ms Nowlan said the fact that the schools could go ahead again was "a big relief not just for school principals who are under huge pressure, but also for communities who just want to get into their school buildings".
She said Educate Together was looking forward now to being able to advance with those school buildings.
"We would ask now that the Department of Education and local authorities and the Government continue this support," she said, "and that everyone will work together to address the backlog that is there now".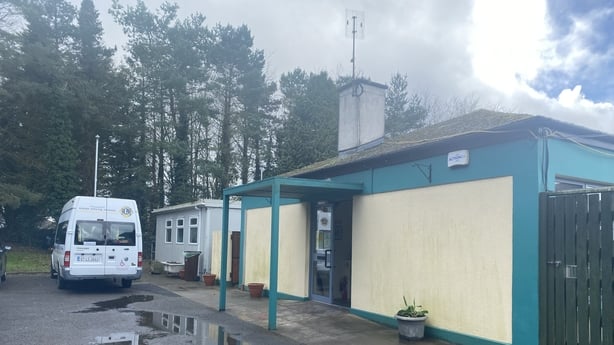 Special school welcomes progress
A special school in Co Laois, which was one of the 58 projects paused last month, is welcoming news that the new school will proceed to tender stage.
Management, staff and parents of children at the school in Portlaoise, which caters for over 40 children with severe to profound disabilities, had mounted a campaign to ensure the new building went ahead.
They highlighted the conditions at the school which are cramped and not fit for purpose and appealed to the Minister for Education to reverse the decision.
Hundreds of people attended a public meeting recently to highlight their concern.
Management at the school were informed this afternoon the project will proceed to tender.
Additional reporting: Sinead Hussey