In recent weeks in Limerick City, the families of children in 6th class have been pondering a form and wondering how best they should fill it in, in order to maximise their child's chances of getting in to the second-level school they most want to attend.
Elsewhere in the country parents can apply to any number of schools in search of a place but Limerick City has a unique common application system which covers all of its post-primary schools.
Rather like the CAO, families complete just one form, marking in order of preference - from 1 to 11 - a list of 17 schools in the city and beyond. Even though they hope to be offered a place in their school of first choice, parents must place a number opposite a minimum of 11 schools on the list, otherwise their application is not accepted.
Monday was the closing date for this year's applications. Now the anxious wait has begun. Offers will be posted out to families on 31 January.
12-year-old Sarah Maguire is expecting to be offered a place at her local post-primary school, Castletroy Community College. She attends a local national school which is a feeder primary for the college. Her mother Oonagh has put Castletroy as their first choice on the form.
The system may be a collective one to start with, but once the forms are filled in schools apply their own individual enrolment policies to decide which children to enrol.
Although a place at Castletroy Community College is highly sought after and nothing is guaranteed, Sarah and her family are optimistic that her transfer will be straightforward. Many families will get good news when the offers arrive on 1 February, but others will be disappointed.
Limerick's common application system was introduced in 2005 at the request of the then minister for education Noel Dempsey. Too many boys from disadvantaged areas of the city were being left with no offer of a second level school place and this system was introduced to ensure that every child in the city was accommodated in a city school ahead of any from outside.
But those familiar with the common application system warn that the process is not as straightforward as it looks. Some teachers and parents warn that it is a very blunt instrument. Because parents must list 11 schools, sometimes a family can be offered a school that is completely unsuitable for their child.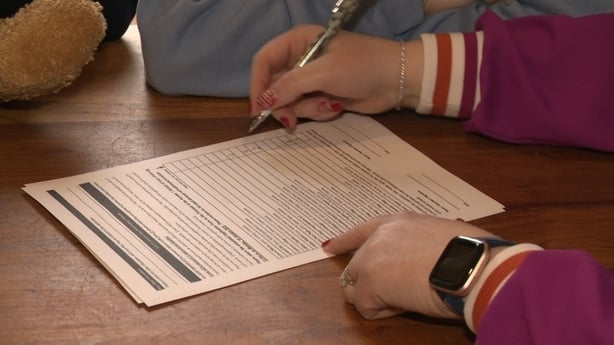 Experienced parents warn that a child who does not get their first choice can be offered a school that was close to the bottom of their preferences - a school that in fact they very much did not want.
The list includes one fee-charging school, as well as two schools that are in county Limerick, miles away from the city. All schools, regardless of their religious ethos, their single-sex or co-ed status, whether or not they use tablets instead of books, and a host of other important criteria, are bunched together on this one form. And parents have just one shot.
Tim Mullane gave his Number 1 to Ardscoil Rís when he filled out the form for his oldest son a few years ago. His son was a pupil at JFK primary, which is across the road from Ardscoil Rís. The family lives a ten-minute walk away from what is their closest secondary school.
But Mr Mullane was dismayed when his son's application was rejected by Ardscoil Rís.
The popular school, which is famed for its hurling prowess, takes students in from far and wide, well beyond the city boundaries, but attendance at the primary school next to it does not give a child any priority.
Mr Mullane's son was offered a place at a school on the other side of the city, but the family opted instead to enrol him at a fee-charging school that was closer. With other younger children to ferry to school locally in the morning the family felt they had no choice.
"I feel very annoyed that we can't go to our local school," says Mr Mullane, whose second son was also refused a place at Ardscoil Rís.
"In the evening you come home from a day's work and your son is looking at you and asking 'why can't I go to my local school where all my friends are going?' And you have to tell him you can't get in, that you have to go to a different school, away from all the friends that you grew up with all your life. I don't think that that is fair and right."
Tim Mullane says the school told him his son was rejected because he had no siblings at Ardscoil Rís and did not live in the parish. The school is located on the edge of the parish of Our Lady of the Rosary and the Mullane's home is just over that boundary line.
RTÉ News contacted Ardscoil Rís for comment but the school has not responded.
The Mullanes have spent €24,000 so far on school fees for their two sons. By last September the expense had become too onerous and their oldest son, then entering Transition Year, transferred to a third school in the city.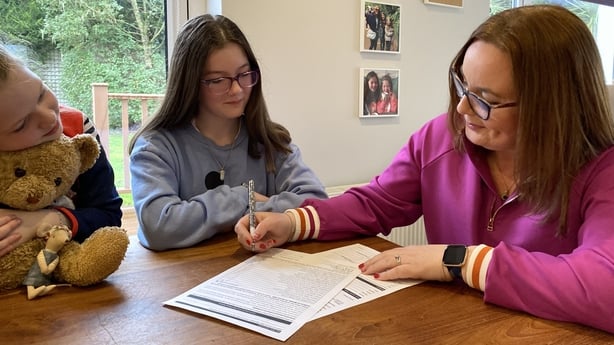 Across the city in Castletroy, Sarah Maguire is looking forward to the big change ahead.
"I'm going with all of my friends so it's much easier, knowing that I will know a lot of people there, because Monaleen is a feeder school."
Her mother, Oonagh Maguire, feels that the city's common application system is an improvement.
"I don't believe that any one system is going to solve all of the problems to be honest, but I feel that the common application system is more equitable compared to what was there previously. And it's probably more equitable than some other counties in the country. At least every child gets an offer."
There certainly are administrative efficiencies.
"The main benefit is that you don't have children applying to multiple schools and getting multiple offers and maybe not deciding on which school place they will actually take until August and clogging up the system as a result," says Norma O'Brien, head of the Limerick Education Centre which administers the system on behalf of the schools.
"In this system every child can only get an offer of one place."
Families across the city are now anxiously waiting and hoping that the one offer that they receive is the one they want.