"Every day I look out the window and I see this child going home early. And a little bit of my heart breaks for him because I know that we're not meeting his needs, and he deserves better."
These are the words of a primary school principal. He is referring to a little boy, a junior infant, in his school.
This little boy has spent all of this year on reduced hours. He spends just one hour and 40 minutes at school each day because the school says it does not have the resources to give him the kind of support he needs for any longer.
"We received an application for enrolment before the summer holidays, for a child who was in the care of the State. We've never thankfully had to refuse an enrolment for any child and we certainly weren't going to refuse an enrolment for a child with complex, additional needs," the principal tells RTÉ News.
But the school had a problem. Last year all schools had their Special Needs Assistant allocation frozen at the previous year's levels.
SNAs provide for a child's care needs to try to ensure that their disability doesn't get in the way of their learning. Some schools benefitted from this freeze, holding onto an SNA even after the child who required it may have moved on, but other schools - like this one - could lose out.
"The level of evidence required seems to have to reach cataclysmic failure before an application is entertained."
Sam (not his real name) has autism and a moderate to severe learning disability. He is non-verbal. He should be in a special school, but all in his locality are oversubscribed. This mainstream school says it knew immediately that it could not cater for him properly from within its existing SNA provision.
A special mechanism was created to cater for schools in this position. They can apply for an "exceptional review" of their allocation.
The National Council for Special Education (NCSE) defines grounds for an exceptional review as "an unanticipated, unusual, or sudden event, beyond the school's control, which has had a significant impact on the primary care needs in the school, and as a consequence primary care tasks are not being met by the existing SNA allocation".
In September this school made an application. It applied to the authorities for an additional Special Needs Assistant for Sam. But the school's request was refused.
Last year, 1,488 schools made requests for exceptional reviews. Almost half of those applications (48%) were rejected.
In a letter to Sam's school the NCSE said: "The outcome of the review is that there has been no change to the mainstream SNA allocation available to the school. Having reviewed the application, it is deemed that the current allocation of SNA support is sufficient to meet the additional care needs."
School authorities and disability organisations are concerned at the level of rejection, which they believe may be too high.
"The level of evidence required seems to have to reach cataclysmic failure before an application is entertained," says Lorraine Dempsey, Acting CEO of Inclusion Ireland.
"That may involve injury to staff or to the child themselves. So rather than a preventative approach we are waiting until there is an absolute failure before we put in additional supports."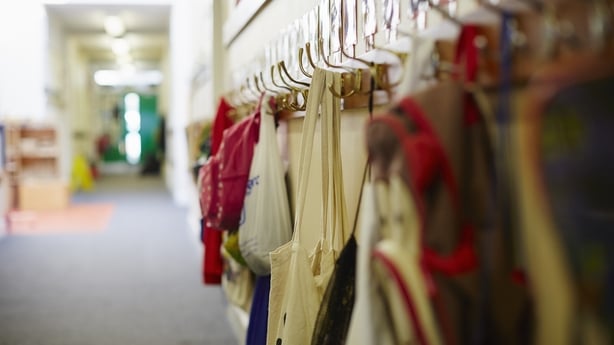 Refusal to enrol by 24 primary schools
Sam is older than the other Junior Infants at the school. He has had a late start because it proved exceptionally difficult to find a school that would accept him in the first place. A total of 24 primary schools were approached but all 24 refused to enrol him.
This is a problem frequently encountered by children with disabilities such as Sam's.
"When you have a child in the care of the State being failed by another State body. It's something that shouldn't happen."
He is a strong little boy, but he has great difficulty managing his behaviour. I meet him one morning as his short school day is about to come to an end. Sam is sitting in a sensory room with a Special Needs Assistant and a teacher.
This small room has low lighting and its floor is filled with cushions and soft toys, designed to help a child like Sam relax. As she soothes Sam and coaxes him to put his shoes on, the trusting bond between Sam and his SNA is clear.
After a while Sam is taken down to the school hall by his SNA and a teacher to wait to be collected. Normally he would wait in the yard but it's raining.
Here he can really let off steam. Hand in hand with his SNA, he runs the length of the hall, both of them flinging themselves onto the big bouncy gym pads at the end of their gallop. Every now and then, he stops and looks to her for reassurance before he resumes.
"This should have been one of the most straightforward applications we have ever forwarded to the NCSE," the principal says.
"This child was first assessed in 2015 when he was around one or two years of age. His needs are well marked out. He is in the care of the State. The needs of this child should have been prioritised rather than, as we found out, ignored."
This seasoned school principal describes the whole experience as "very traumatic".
"It has actually affected my own health. When you have a child in the care of the State being failed by another State body. It's something that shouldn't happen.
"We have one of the most vulnerable members I've ever seen in the school community, who hasn't been provided with the resources he clearly deserves. And we're at the end of his first year of schooling. It is morally wrong. We talk about learning lessons from the past and yet here we are again."
The Irish Primary Principals' Network says that all primary schools strive to be inclusive.
"They want to do everything they can to support a child in their catchment area," says IPPN President Damien White. "But for that to happen the resources need to be there."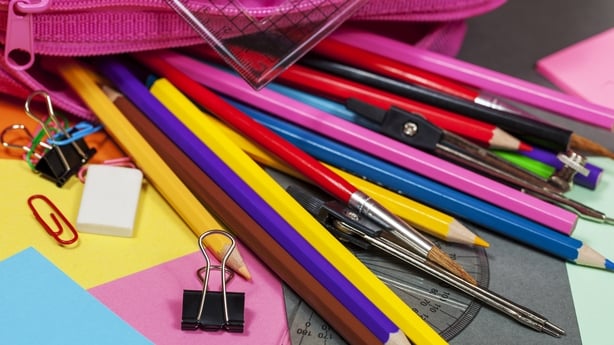 "Every school that turns down an application does so with a heavy heart. They do so because they know they cannot cater for this child from their existing resources."
He says supports for such children should be "nailed down". "It should not be that a school that does accept a child has then got to fight tooth and nail for resources."
Call over monitoring of reduced hours
The case of this one child raises another issue too; the use of reduced hours for children. Two years ago an Inclusion Ireland/TU Dublin study estimated that around one in four pupils with disabilities such as autism was being subjected to this controversial practice. It could only estimate, because no data is collected on this.
Inclusion Ireland called for the use of restricted timetables to be monitored, so that - for starters - the full extent of the practice could be ascertained. It also called for schools to be required to report any use of reduced hours for pupils to Tusla.
At the time then Minister for Education Joe McHugh promised to introduce guidelines to regulate the practice, to include the requirement to report to Tusla.
He said the regulations would be in place by the beginning of 2020. But they weren't.
Last week, the Minister for Education reiterated that intention. In a response to a Parliamentary Question Norma Foley said it was intended to introduce guidelines for the coming school year. She said they would include a requirement on schools to report on the use of reduced hours.
Ironically, in Sam's case this would mean the school reporting back to Tusla, the State agency in whose care Sam is, on the fact that his statutory entitlement to education is not being met. Tusla, whose social workers are working with the school and with Sam's foster parents, is well aware of this already.
"We are already failing at creating an inclusive school model when we have children on restricted school timetables due to lack of appropriates support," says Lorraine Dempsey of Inclusion Ireland.
"When the child in question is also a child in care, it shows up the dysfunction when one arm of the State acting in Loco Parentis is unable to acquire the resources from another arm of the State to ensure that the child fully realises their Constitutional right to an education."
"We would accept that the NCSE is operating within limitations," says Damien White, "but the child needs to be at the heart of decision making, rather than just figures".
NCSE sanctions 'special class'
"Sam is a wonderful, wonderful little person. You couldn't not love him, and you couldn't not want to see him flourish and fulfil his potential."
Several weeks ago Sam's school received some good news. The NCSE has sanctioned a "special class" for the school. But it has limited the capacity of that class to three children.
The school had applied for sanction for four children. Sam is among more than 10 children at the school who have a recommendation that they attend a special school.
The school believes that sanction for a fourth child was refused because that would mean the school would be entitled to an additional SNA.
The NCSE has told RTÉ News that due to physical constraints at the school a standard special class, for six children, was not possible. It said there are "plans in place to address the building constraints in the future to allow the school enrol six children".
The school may be disappointed by the limit placed on the class but all this is still good news for Sam, because he will be one of those three children.
The school has already timetabled Sam for a full school day next year.
But he has lost a year, and for a child of his age a year is a long time to lose. Speak to anyone involved in education or with children with disabilities such as autism and they will tell you that early intervention is key. And yet the State has allowed a child in its care, a child already facing multiple disadvantage, to lose a crucial year.
Sam has loving and caring foster parents. He has a school that is committed to doing all it can for him.
"Every child leaves their mark on you," the principal says, "but there are some individuals that just... leave a mark that's a little bit different. Sam is a wonderful, wonderful little person. You couldn't not love him, and you couldn't not want to see him flourish and fulfil his potential."
As this child's most inadequate first year at school draws to a close "hopefully", he says, "next year we will be able to offer him a much better experience".