The Minister for Education has invited ASTI trade union leadership to meet her to discuss the union's withdrawal from talks aimed at finding a way of assessing this year's Leaving Certificate students.
The ASTI pulled out of the talks in protest at what it said was the prioritisation of a calculated grade type assessment over the sitting of exams.
The secondary teachers' union said it was withdrawing pending a guarantee that negotiations will focus on what it said are the minister's stated objectives, of planning for examinations and scoping out a corresponding measure.
The union dismissed as "unacceptable" what it said is a plan that would effectively see students preparing for two versions of a Leaving Certificate, with Calculated Grades being the dominant option, and Leaving Cert exams filling in assessment gaps.
In a statement issued this evening, the union's General Secretary Kieran Christie said the union had entered a talks process in good faith "to explore the position whereby if the Leaving Cert or elements of it do not go ahead, a fair and credible choice or option would be available to students".
He said, however, it was clear to the union that the approach being developed would not provide the meaningful Leaving Cert experience that students deserve.
Speaking on RTÉ's Six One, Mr Christie said it appeared that the intention was to run an exams process with "the premier aspect" being Calculated Grades, supplemented by the normal Leaving Cert and the ASTI wanted the reverse of that.
He said there is a lack of data available to teachers to undertake a Calculated Grades process this year, "the position is far worse than last year" and it is "very much in doubt if a credible Calculated Grade process could be achieved this year."
Mr Christie called on Minister Norma Foley to re-establish the focus of the talks to find a solution.
We need your consent to load this rte-player contentWe use rte-player to manage extra content that can set cookies on your device and collect data about your activity. Please review their details and accept them to load the content.Manage Preferences
The Teachers' Union of Ireland said that it would continue to engage to achieve workable arrangements in relation to this year's Leaving Cert.
The TUI said it believed that engagement in the intensive negotiations was the best means of ensuring that the views of teachers were central to the process and its outcomes.
The union said it was keenly aware of the need for clarity as a matter of urgency in relation to all assessment elements of the Leaving Cert programmes, including the written exams and the additional components of assessment.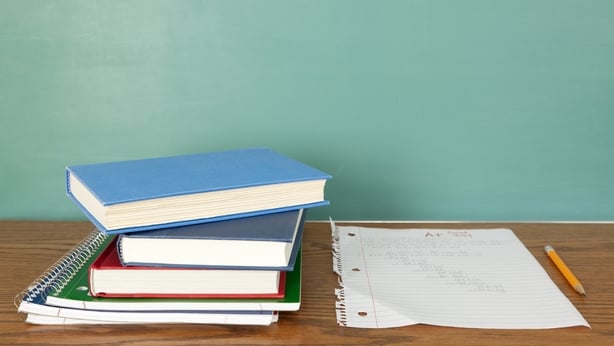 The Department of Education has said it is taken aback and disappointed at the ASTI's decision to withdraw from talks.
In a statement it said that at no stage of discussions today did the union indicate their intention to take this action.
It said the minister and her officials would continue to engage with all education representative bodies, including the teacher unions, to provide Leaving Cert exams and a corresponding measure for exam students.
"Fairness and certainty for the class of 2021 is at the centre of what we want to achieve in these engagements. We are happy to engage with all concerned to achieve this objective", the statement said.
Sinn Féin education spokesman Donnchadh Ó Laoghaire said: "Leaving Cert students, who are already under severe pressure and stress, will be reeling from this news" and he urged all parties to continue to engage and "to find a solution that gives students clarity and choice".
Labour Party education spokesman Aodhán Ó Ríordáin said he would "encourage" the ASTI to return to talks as "the stakes are too high for the students, who need to see education partners working together".
Gary Gannon, who is education spokesman for the Social Democrats, said that two differing measurements of Leaving Cert assessment "was never a viable option" and he also urged the stakeholders to return to the negotiating table.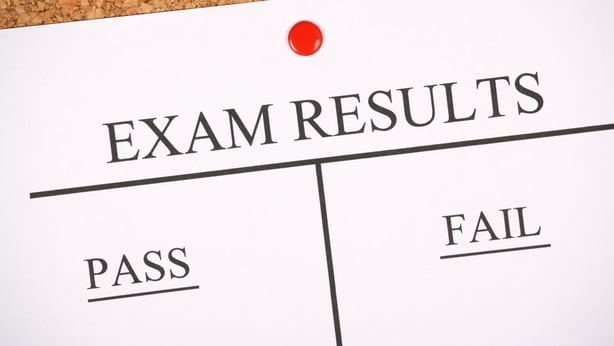 Last Friday, Minister Foley announced the start of bilateral talks with post primary trade unions and other education partners with a view to coming up with an agreed process for this year's Leaving Certificates.
She said she wanted to offer students "two distinct processes - examinations and "a corresponding measure", understood to mean calculated grades or a similar form of alternative assessment.
The minister said on Friday that examinations needed to be available to students, but that given the impact on learning for students both last year and this year, there was also a need to explore a "parallel" approach.
Confidential bilateral talks began over the weekend.
This evening the ASTI said that since Friday the process was being developed "in a manner that would see the Leaving Certificate relegated to a secondary position with Calculated Grades the premier option".
The union said that this year's lack of assessment data for students would make the delivery of a credible Calculated Grades process extremely challenging.
Calling on the minister to re-establish the focus of the talks "so that a meaningful Leaving Certificate experience is provided to this cohort of students, which they rightly deserve," Mr Christie said that "given the widely accepted additional stress that students are currently experiencing, it is extraordinary that the only option being explored is that they would effectively prepare for two versions of a Leaving Certificate rather than one".
Additional reporting Paul Cunningham