Ireland's eight and nine-year-olds would seem to have their priorities straight, if what they told researchers in a study commissioned by the National Council for Curriculum and Assessment is anything to go by. 
Of all aspects of their school life it is play, and friends, that they value the most.
Art and PE are the subjects they love best. And up to three quarters of them reckon these are two subjects that they are "extremely" good at no less.
Our eight and nine-year-olds do face challenges and anxieties - more of that anon - but the early picture from research focused on the experience of children in second class across 129 schools is that of a thoughtful and well-adjusted generation.
These pupils - who were all in Second Class at the time they were questioned - are taking part in the Children's School Lives study.
It is a six-year project involving 4,000 pre-school and school pupils, as well as their teachers, parents, and even in some cases grandparents, which is being conducted by researchers at UCD on behalf of the NCCA. 
It aims to capture the lived experience of children in school and ultimately to feed into the development of a new primary curriculum framework. 
The report published today is a summary of the first year of research.
While schools are "the focal point for marrying the love and care for children with national goals for economic and social development", the report says, "to date there has been no comprehensive overview and analysis of primary schooling in Ireland, of how it is being carried out and experienced across time and place".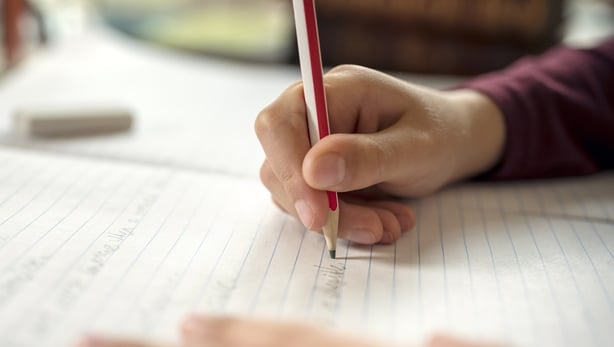 This study, which will track two different age-groups of children, across their junior and senior primary school years respectively - in a total of 189 schools - aims to fill this gap. And it aims to put the voices of the children at its centre.
The research is focused on six themes: engagement; school and teaching cultures; transitions; wellbeing; equality, diversity and inclusion; and learning outcomes. 
Of all the subjects, PE is not just the one the children love best, it is also the one they deem "most useful". 
In all other subject areas there is a divergence between liking and usefulness. Maths and Reading/English are relegated to fifth and sixth place respectively in terms of "interest", but in the minds of these eight and nine-year-olds they score highly - in second and third place - in terms of "usefulness".
There is bad news for the Irish language. Of the seven subject areas inquired into, it comes last in children's estimation in all three categories; usefulness, interest, and perhaps not surprisingly, their own estimated proficiency.
Our eight and nine-year-olds love being given classroom jobs. They like being involved on school committees. For those in Catholic schools, First Holy Communion is a key event but it is referred to "mainly in material terms" the researchers note. 
"Money, holidays and possessions were key themes in children's discussion of everyday life at home", they also write.
Growing levels of anxiety
"Grownups and them say that children don't actually have real problems but I think that's not true because we have different problems." - Girl, Second Class 
But children have their stresses too, the study finds.
Teachers told researchers they believe this is a growing problem. 
The report says "teachers but especially principals referred to increasing levels of anxiety and worry among children arising from changing family and societal structures including poverty, family breakdown and working life".
Teachers single out the impact of digital technology, noting it "as a concern in terms of impact of extensive screen time on learning and safety". 
"There's a huge rise in anxiety and its related to family issues, family problems... Just little children unsure of their arrangements in the evenings, worried about a lot of things." - Primary school principal
Speaking to RTÉ's Today with Claire Byrne, UCD Professor Dympna Devine said that teachers are reporting increased levels of anxiety among primary school pupils due to the "over-scheduling" of their lives outside of school. 
"Generally, within the school system, principals and teachers will tell you that there are increased levels of anxiety that are as much to do with the changes that are happening outside of schools," Prof Devine said. 
"It's much to do with the fast pace of life. The hurried scheduling of children's lives, the pressure that parents feel to be doing the absolute best for their children." 
Prof Devine also said parents need to be supported "to keep that balance in terms of what's really important to children's learning". 
Standardised testing
One aspect of school life which would appear to be causing anxiety is that of standardised testing. 
While children complete compulsory national testing at the end of Second, Fourth and Sixth Class, additional standardised testing is being applied in some schools too. This anxiety is shared by teachers, children and parents the report finds.
More than half of teachers state that children in their class are anxious about their performance in standardised tests, and more than 60% said parents are anxious about them.
The value of such tests is contested by most teachers too, with just one in five agreeing that standardised tests are an accurate measure of student learning.
Prof Devine said: "This is something that parents need to be very mindful of. Teachers themselves do not place that much emphasis on standardized testing because they see it as only a very small part of what they do with children in schools.  
"What's much more important is what can they learn from the continuous assessment that they do with children, where the children struggling and how can they actually help with that." 
Diversity 
While schools report huge ethnic diversity among their student bodies, with children speaking a total of 43 languages apart from English in the home, this study is not the first to point to a strong lack of diversity at the top of the classroom. 
Every teacher who responded to the ethnicity question identified as white Irish. Nine out of ten are female.
More than nine out of ten also state that their religious background is Roman Catholic.
In terms of practicing religion, 17% of teachers say they attend religious services at least once a week. For school principals that percentage more than doubles, to 35%. 
But religion is one of the subjects that teachers say they least enjoy teaching.
Out of nine subject areas only drama proves less popular. 
The subjects they most enjoy teaching are History, Geography and Science (all grouped together), then Maths, Visual Arts, and English. Perhaps to the sorrow of their pupils, PE comes a firm sixth.
In a briefing given to journalists this week, one academic involved in this research sounded a small note of caution.
Co-Principal Investigator Associate Professor Jennifer Symonds cautioned against a drift towards a problem uncovered by research into schools in the UK.
It is when teachers begin to deprioritise some subjects in favour of others - what Ms Symonds called "fun things" - in favour of a more narrowly academic approach.
"We are seeing little tiny indications of things like that", she said. 
But this report is not an analysis. "This is the raw data", says Principal Investigator Professor Dympna Devine. "The analysis has yet to come," she said.
It is also just a taster, the first snapshot. The full picture of children's experience of primary school will emerge as these two groups of pupils move through the system over the coming years.
Professor Devine says it is about learning from children.
"Teaching and learning is something that we do with children, but typically its adults that we consult about it. Children have tended not to be included in decision making or informing policy.
Decisions have been made about them, and for them, but without them, and this is a serious effort to bring in the child's voice into curriculum reform". 
School closures
The NCCA has published a second accompanying report which deals with the experience of these children, and of their teachers, school principals, and families, during the period of school closures earlier this year.
This report records many of the challenges, stresses, and strains that are all too familiar to many of the parents, teachers and school principals who found themselves last March suddenly and without precedent plunged into a world of remote learning.
This report too records the central and very basic role that school plays in the lives of children.
"Most children and parents were very enthusiastic about schools re-opening", it notes. For children school reopening was about "reconnecting with their friends and routines". 
"I miss my friends and my teacher. Being at home is fun but it is not the same as school and I wish we could go back." - Pupil (during school closure)