A Dublin school which places a focus on the teaching of German has expressed shock at lower than expected marks awarded to its students in this year's Leaving Cert Calculated Grades process.
14% of Leaving Certificate students at St Kilian's Deutsche Schule received H1 grades in German this year, compared to 41% last year.
The schools said it expected around half of its students to receive a H1.
The fee-charging school caters for students from Kindergarten right up through primary and on into second level.
German is taught from Kindergarten.
Principal Alice Lynch told RTÉ News that the "vast majority" of its students would have a strong connection with Germany, many have German parents, and others would have lived in the country in the past.
The school has written to the Department of Education to query the marks.
Ms Lynch said the school had objective data which attested to its students' strength in the language, and which supported the 19 H1 grades awarded to students in estimated marks arrived at by their teachers.
In all but 6 cases those marks were downgraded by the standardisation process carried out by the Department of Education as part of the calculated grades process.
She said the majority of Leaving Certificate students at the school had sat and passed a German exam the 'Spracht Diploma Level 2 - which was significantly more advanced than Leaving Certificate Higher Level German.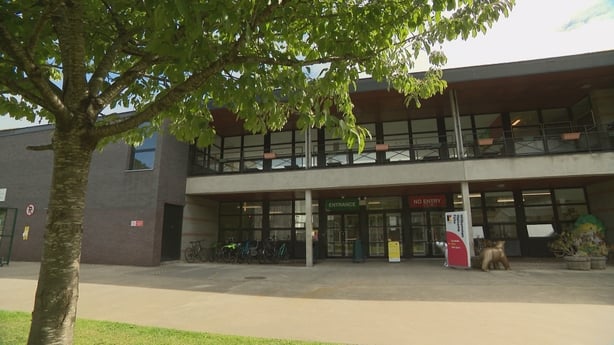 Two native speaking German students have expressed dismay at the fact that they did not receive H1 grades.
Hugo Heisterkamp and Louis Murphy both have one German parent. Louis Murphy told RTÉ News that as a small child he spoke German before he spoke English.
His mother Katrin Elzmann told RTÉ News that she was totally shocked.
"In my opinion you cannot speak German better than Louis does", she said.
"He speaks German like a German. Nobody would know he isn't. So obviously, it is very disappointing."
RTÉ News has queried the matter with the Department of Education and is awaiting a response.