The President of the National Association of Principals and Deputy Principals has warned families against taking foreign holidays if they wish their children to be in a position to return to school in late August or September.
Addressing the Oireachtas Special Committee on Covid-19 Response, Alan Mongey warned that "heading off for a foreign holiday in Portugal or Spain is going to present schools with significant challenges in accepting students come September".
Mr Mongey said schools wanted a full return, but he said that significant levels of preparation needed to be done if schools were to reopen in late August and September and that school leaders would need assistance.
He said that while school leaders were not afraid to put their shoulders to the wheel, there was a considerable amount of work required and "we do need all the support we can get".
Mr Mongey said that a significant financial package was required.
Citing his own school in Claregalway as an example, he said it had 1,000 pupils and almost 100 staff, but was allocated just one cleaner.
He told the committee that the school subsidised that from capitation funds, but he said that two cleaners was "not feasible or possible" for current circumstances.
Mr Mongey said additional cleaners needed to be recruited urgently, "in the next number of weeks", because factors such as garda vetting would necessarily cause delays.
He added that a full return to school was what everyone was aiming for.
He said the alternatives were either significant cuts to the curriculum if many students were at home for periods or the development of a system of blended learning "never seen before".
Mr Mongey said any such system would have to be completely equitable and would involve "astronomical" investment.
He said for those reasons neither of those options were viable.
Addressing concerns around school bus transport, Mr Mongey said that potentially schools were looking at students arriving at school wearing face masks.
He said the one-metre social distancing requirement would be "challenging".
Call for panel of substitute teachers
Primary school principals have called for a panel of substitute teachers to be established in anticipation of greater teacher absence in the autumn.
The Irish Primary Principals' Network (IPPN) suggested at the committee hearing that the panel be set up due to the additional caution required in allowing anyone with symptoms related to Covid-19 into schools.
The IPPN also said that such a move would encourage newly qualified teachers to stay in Ireland, giving them security that they will have a salary for the year and can commit to rented accommodation.
On RTÉ's Drivetime, Chief Executive Páiric Clerkin said the panel would also ensure there are more teachers available to support teaching principals.
He added that once newly qualified teachers are facilitated through this panel, and if a shortage arises, retired colleagues could then be considered.
Mr Clerkin said the IPPN is working towards the full reopening of schools in the autumn and called for training programmes to be shared with all those involved in the reopening of schools before the end of this month.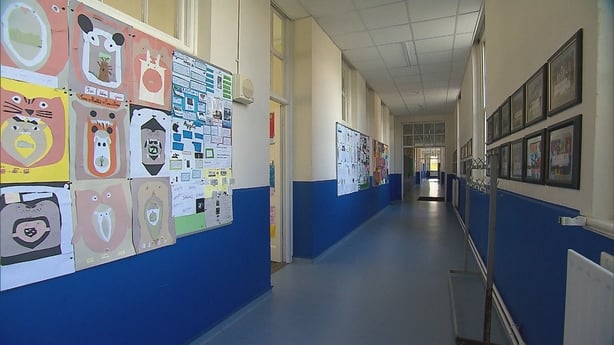 Mr Clerkin said the "buy-in" of the whole school community is required in order to ensure schools are fully reopened in September.
He said the focus is now on designing plans in order to provide safe drop off and collection in September.
Mr Clerkin said school breakfast clubs are crucially important and will continue to be.
He said it is important there is a robust plan in place and the Department for Education needs to "come in behind us to ensure we have the resources and flexibility in place".