The amount of time school children will spend on PE and social and health education is to double, while hours spent on religious education and languages may be reduced, under proposals for a new primary education framework.
The plans have been drafted by the National Council for Curriculum and Assessment and are now being put out for public consultation.
The new framework will form the basis for a new primary school curriculum to replace the current curriculum, which is 21 years old.
The council said the proposals are based on extensive research and initial consultation with education partners, as well as a "schools forum", which is made up of 43 schools.
It said the new framework aims to address changing expectations and priorities in primary education.
These include growing demand for the inclusion of a modern European language in the system, as well as technological skills such as coding.
The NCCA has published three proposed revised options for minimum hours that should be dedicated to subjects.
---
Read more
Once cutting edge curriculum due for graceful retirement
NCCA Draft Framework in Full
---
It envisages a 45-minute reduction in the minimum weekly hours spent teaching languages, including English, and a doubling of the minimum time dedicated to PE and social and personal education, from 1.5 hours weekly to three hours.
Under the new framework, PE and what is currently known as SPHE (Social Personal and Health Education) will all come under the umbrella of a new specification called "well-being".
The new framework also envisages a stronger focus on science and technology, as well as allowing for a broadening of arts education to include areas such as dance, film and digital media.
The minimum time dedicated to religious education, or ethical or multi-belief education in multi-denominational schools, will be reduced from 2.5 hours weekly to two hours.
In what the NCCA said is an attempt to give more agency and freedom to teachers and schools the proposals give schools up to six hours of "flexible time" weekly.
These are hours that schools can dedicate to subject areas of their choice, allowing them to augment minimum time requirements as they see fit.
The new framework sets out eight key principles to govern primary education, including a new focus on inclusive education and diversity.
It also sets out seven "key competencies" - broad areas of learning which, according to the council, "capture essential knowledge, skills, concepts, dispositions, attitudes and values which enable children to adapt and deal with a range of situations, challenges and contexts".
The seven key competencies are being creative, being a digital learner, being mathematical, communicating and using language, fostering well-being, learning to be a learner, and being an active citizen.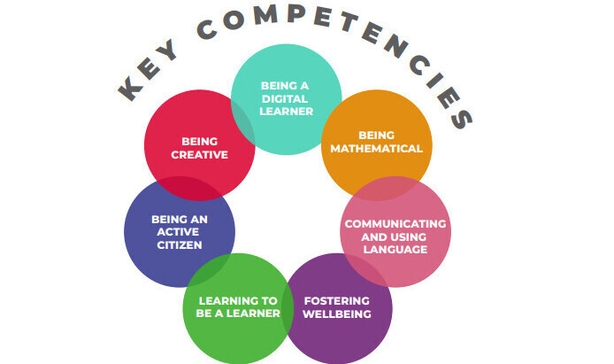 The framework also envisages a move away from 11 subjects in the first four years of primary education in favour of five broad curriculum areas.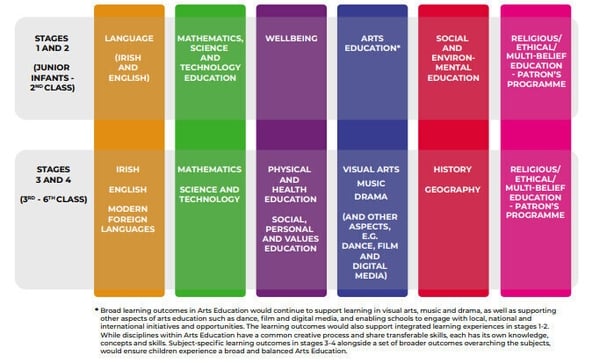 The public consultation period will run until October.
The council said schools in particular have identified issues such as resources, training, and realistic timelines as important for the success of any restructuring.
Public meetings will be held at locations throughout the country as part of the consultations. Interested parties can also make submissions online.
After October, the NCCA will finalise a framework. This will form the basis for the development of new curriculums.
The new framework and curriculums are not expected to be introduced in schools until 2025 at the earliest.