The Department of Education has refused to release the results of fire safety assessments that were carried out on a number of schools, some of whom were later discovered to have serious structural defects.
The department has appealed to the High Court an order from the Information Commissioner that the records be released.
The Information Commissioner ruling follows a request from RTÉ News for the reports.
The documents detail assessments made by fire safety officers in examinations at 31 schools built by Tyrone-based company Western Building Systems.
Serious additional defects in the structure of the building were discovered during work to remedy fire safety breaches identified by fire safety officers at one of the schools.
This led to the discovery of serious structural defects in 22 other schools, some of which had to be closed as a result of safety concerns.
Using Freedom of Information legislation, RTÉ News applied last year for copies of reports of the fire safety assessments.
However, the department refused the request, arguing that to release the documents would not be in the public interest. It later cited law enforcement and public safety grounds.
RTÉ appealed the refusal to the Information Commissioner, arguing that there was a strong public interest in the release of the records because they related to the safety of children in schools, which are public buildings.
However the Department of Education argued that to release the documents would unnecessarily undermine public confidence in the school buildings in question.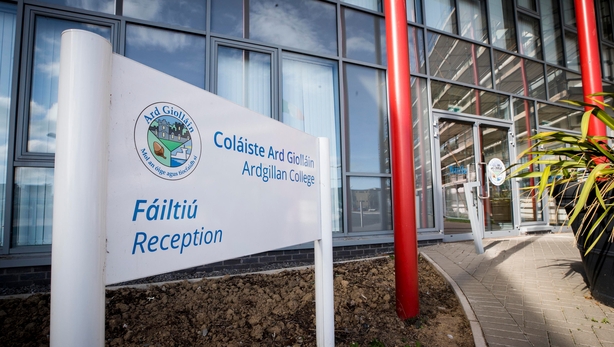 It also cited legal reasons for its refusal to release the documents, including that release could amount to contempt of court.
The Department of Education is currently taking legal proceedings against Western Building Systems.
Last month, the commissioner upheld RTÉ's appeal and ordered the department to release the records to RTÉ News.
It found that the department was not justified in refusing access to the records on any of the nine grounds that it had cited.
The Department of Education moved to appeal this order to the High Court last week.
Costly remediation works are being carried out this summer at 22 schools where serious defects were discovered.
A remediation plan for Ardgillan Community College in Dublin, where the most grave defects were discovered, is being finalised.
The defects discovered at Ardgillan and some other schools included an absence of wall ties, which created a risk of parts of external or internal walls collapsing.
Scaffolding and fencing was put in place to protect schoolchildren and staff at the schools in question.
An additional 17 schools are undergoing detailed structural assessments over the summer months to check whether or not they have flaws in their structures.