Students staged a sit-in at University College Cork in protest over the college's plans to increase the student capitation fee by 120% over the next four years.
Up to 14 students occupied the hallway in the President's Wing.
They are angry at the university's decision to introduce the increase without consulting them.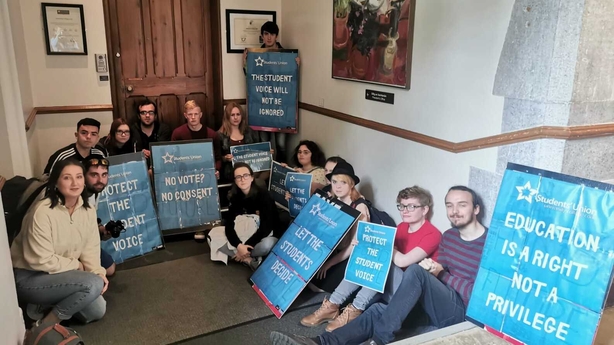 The fee is set to increase in stages from €170 to €370 by 2023.
It covers UCC clubs and societies, as well as gym membership and union dues, and is due to come into effect for first year students this autumn.
Third-level education capitation fees range from €150 to €500 and are paid in addition to student contribution fees.
UCC Student Union President Alan Hayes says it is traditional to consult students about any fee increase by way of referendum.
"We feel they haven't listened to us. We want to ensure student voices are represented and that students get the opportunity to vote."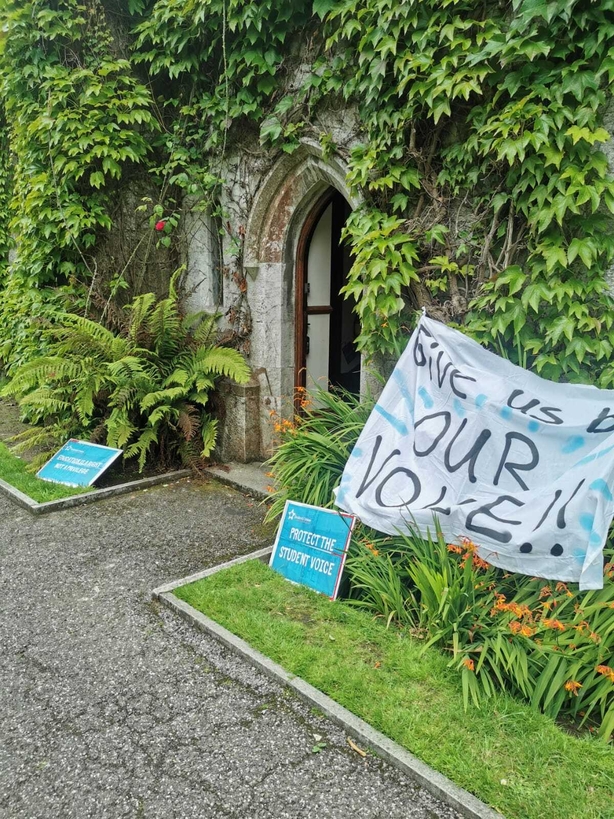 He wants the college to shelve the fee increases and allow the Student Union to hold a referendum on the issue.
In a statement issued this afternoon, University College Cork said the college's capitation fee has historically been among the lowest in Ireland.
However, increased demand in recent years for student services such as counselling, health and the assistance fund, which are not funded by the Government, have necessitated the increase.
The fees will not affect current students and will be introduced in gradual increments from 2019/20, it said.