Children in three new school buildings that are due to open this September will be sitting on chairs and at desks, and using equipment, that has not been paid for, an Oireachtas committee heard this afternoon.
Subcontractors who are owed money after the collapse of the main companies behind a Public Private Partnership State school building project told the Finance Committee that there could be pickets placed on the schools in September if they are not paid.
They estimate that between €14 million and up to €24 million is owed to small firms such as painter decorators and furniture suppliers.
The National Development Finance Agency, which is the State body charged with overseeing the Public Private Partnership, has told the committee that a new contractor, brought in to replace Sammon Construction which went into liquidation, will now employ new subcontractors to finish the work off and to certify work carried out by the previous subcontractors working on the sites.
The new school buildings that are due to open in September are Coláiste Ráithín and Ravenswell Primary School in Bray, and Loreto Secondary School in Wexford.
The schools are virtually complete and have been stocked with equipment such as desks and chairs, and woodwork and science lab materials.
The schools are among six that were being constructed by a consortium led by UK giant Carillion which collapsed in January.
Work halted on all six sites shortly after, and the main contractor on the ground, Sammon Construction, later went into liquidation.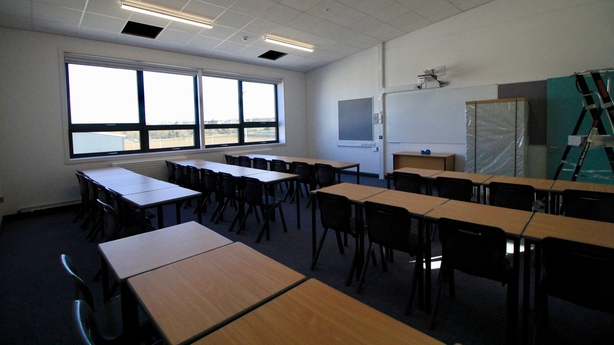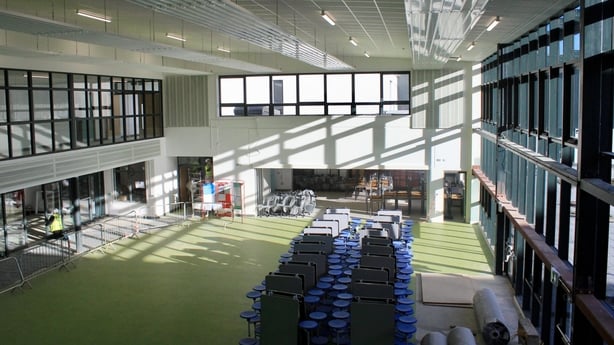 At today's committee hearing Tina Walsh, of Peter Walsh & Sons furniture company, said her business was owed €250,000 for school furniture that it had supplied.
Ms Walsh said they had been told by the NDFA that they could not enter the building to remove their equipment because they would be trespassing. "I'm only going to be getting something that's actually mine", she said.
She asked how children could sit on furniture that they had supplied and had not been paid for.
Ms Walsh said for the subcontractors who had not been paid, family life no longer existed. "It is taken up with this", she said, "the worry, the stress, everything".
Siobhán Kelly, who is the wife of another subcontractor, told the committee that her husband had not received a wage for a number of months.
"It has brought us down to rock bottom", she said, "we have argued and cried. I can understand where every man is coming from", she added.
We need your consent to load this rte-player contentWe use rte-player to manage extra content that can set cookies on your device and collect data about your activity. Please review their details and accept them to load the content.Manage Preferences
Subcontractors told the committee they believed it was against the Building Control Act to open the buildings without certification from each individual subcontractor for their own work.
However the NDFA has written to the committee saying that the new contractor on the three schools, Northern Ireland company Woodvale, will engage new subcontractors to complete the works, and to certify for its own work as well as work carried out by previous subcontractors.
But subcontractors said they did not believe that anyone else could certify their work.
They said they were considering taking a legal challenge, but they also told the committee that placing pickets on the schools come September, and contacting parents' associations for support, was also being considered.
They said the Government claimed one of the key benefits of using Public Private Partnerships to deliver public infrastructure was that risk was transferred to the private sector, but the risk had in fact been transferred to them.
John Hennebry, who supplied floor covering for the schools and is owed €320,000, told the committee that it is morally unacceptable that come September school students would be using buildings and equipment that had not been paid for.