A garden sharing initiative where people without gardens grow vegetables in their neighbors' gardens has started in Dublin.
'Space to Grow' has paired up people in Dublin 7 with the aim to "help urban-dwellers grow their own food while promoting intergenerational solidarity through a garden-share partnership".
"We connect garden owners - young or older - with gardenless budding growers who are looking for a patch to grow their own food," said Space to Grow founder Scott Bryan.
"Space To Grow is creating opportunities for older people to bestow their knowledge and experience upon younger members of their community. They can bond over a shared experience and frequent harvests," he said.
"Space To Grow is helping to build both climate-resilient and connected communities, by tackling social isolation, promoting skill-sharing and improving health and wellbeing for all."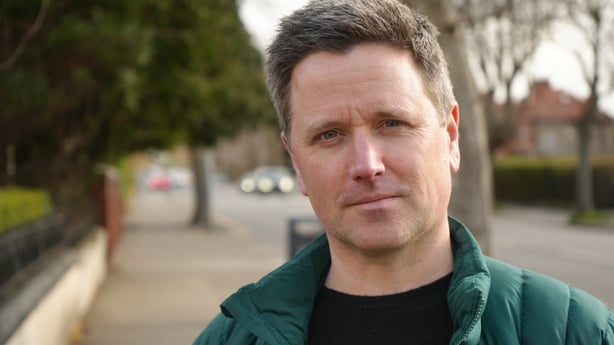 The initiative aims to build a more sustainable and inclusive community. It was created when Mr Bryan observed unused garden spaces in his local area in Cabra, Dublin.
"If you walk through a densely populated suburb like this, you'll actually see there's loads of unused space to grow food," he told RTÉ's Morning Ireland.
"Suburbia is the frontier to the deep change that's required in our culture and society. If we're going to change, if we're going to reduce, for example, the carbon footprint of apples coming from New Zealand or whatever we eat in season or out of season, that this is the change that's needed."
We need your consent to load this rte-player contentWe use rte-player to manage extra content that can set cookies on your device and collect data about your activity. Please review their details and accept them to load the content.Manage Preferences
Mr Bryan added that growing food locally could reduce the impact on the environment and address supply chain challenges, which are resulting in supermarkets limiting the sales of certain fruit and vegetables due to shortages of fresh produce.
"There's a lot of concrete there that could be repurposed for food. We are seeing supply chain issues around food that are happening now," he said.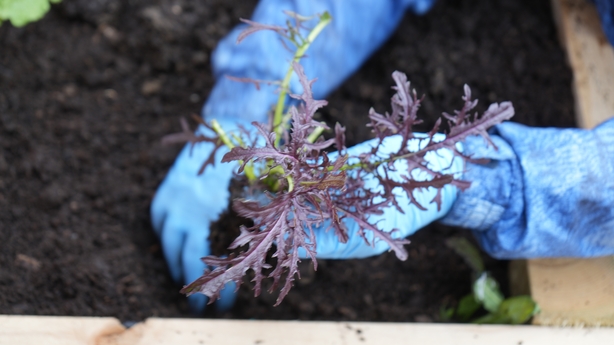 Mr Bryan said communities can be facilitated to grow more of their own food to reduce the impact of supply chain challenges.
Space to Grow is supported by Connection Cabra, Friends of the Elderly, Men's Shed and the Community Foundation for Ireland.
The Cabra Men's Shed built raised growing beds to place in people's gardens for growing vegetables.
Friends of the Elderly lauded the project and said the initiative is helping tackle social isolation.
"Most people think of loneliness as just being an emotive word - it's just an emotion, but we know it has a detrimental effect on a person's mental and physical health," said Deborah Costello from Friends of the Elderly.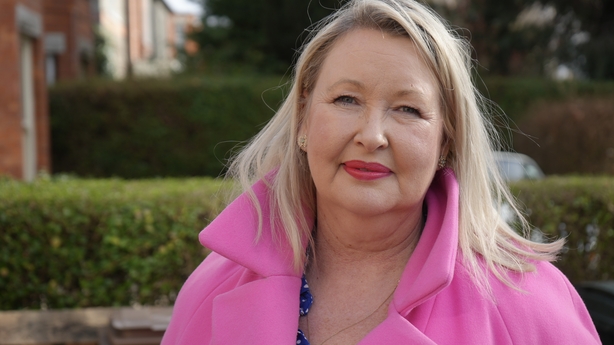 "By bringing people together, by opening up and being welcoming to a new person to come into their lives, it's bringing friendships, friendships that they probably wouldn't have thought about themselves that probably wouldn't organically have happened."
Two women who were paired for the Space to Grow initiative praised it as an opportunity to get to know people they would not otherwise meet.
Garden owner Idelle Hawkins, who is in her forties, offered space in her garden to Mary Costello, who is in her sixties, to grow vegetables.
Both women grow vegetables together and have planted rhubarb, lettuce, spinach and other vegetables.
"We're going to get loads of food and we seem to have established a friendship," said Ms Costello.
"Idelle and I have made a little plan as to when I can come and go and she has given me carte blanche to come up whenever I want and she leaves out the watering can. If she's here, I'll knock on the door."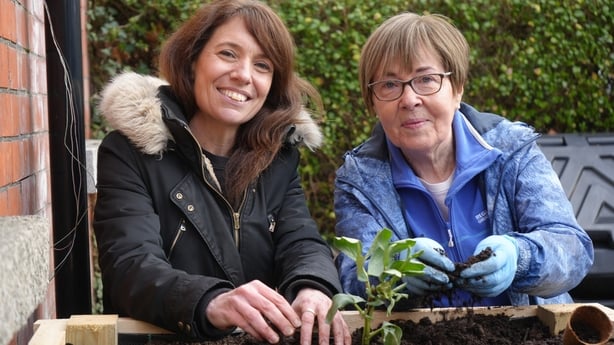 Ms Hawkins said they only met three weeks ago but are "getting along great".
"In terms of bringing people together, I think it's a great initiative," she said.
"I saw Space to Grow and I thought it was a fantastic community initiative. Being able to connect and grow a friendship with someone who loves gardening is great.
"It is great to build friendships in the community you wouldn't normally do otherwise."