Hundreds of people have taken part in a protest and counter-protest over immigration at St Stephen's Green in Dublin city centre.
Around 200 people are taking part in a "Refugees are welcome" protest across the road from the Shelbourne Hotel.
It was called as a counter-protest to an anti-immigration demonstration outside the hotel, with about 200 people also in attendance.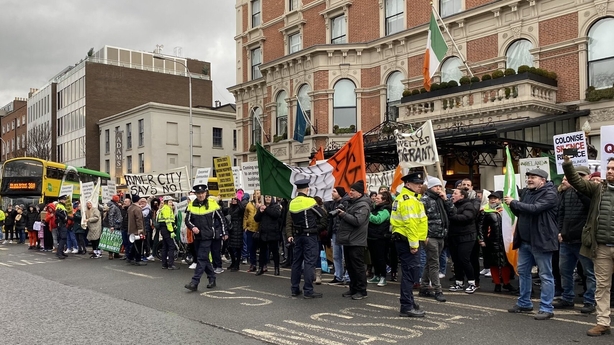 At one stage the protest blocked traffic on the Shelbourne side of the road.
Gardaí kept the two sides separated despite some heated exchanges.
The anti-immigration protest marched away in the Grafton Street direction, while the counter-protest has concluded after some more speeches.