Dubliners will once again be able to meet under the Clerys' clock on O'Connell Street.
The 170-year-old department store closed under controversial circumstances in 2015 with no notice for the 460 people employed there, after it was bought by the Natrium consortium.
It was sold to new owners in 2018 and has been undergoing restoration ever since.
The iconic and restored clock was unveiled earlier today.
Lord Mayor of Dublin Caroline Conroy said it was "tremendous" to see the building "restored to its full glory".
Horologist and owner of Stokes Clocks, Philip Stokes, was commissioned to restore the clock.
"Our brief was to bring it back to the original," he said.
"We restored the hands and the roman numerals with gold leaf and we modernised the mechanical system to keep it going for the next 100 years.
"It was fairly major ... we'd a good bit to do because it deteriorated over the past few years with being idle.
"It was great to be called in to be restoring it. We removed the dials, the faces, the hands, the mechanisms ... re-gold leaved all the hands, the numbers.
"Then we replaced some of the mechanisms and upgraded the electronics in it ... to keep it going for another 30 years."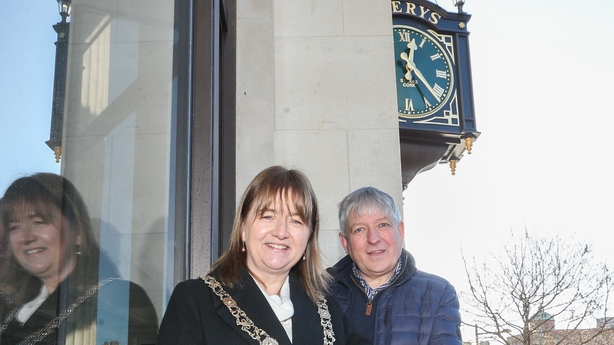 A new exhibition called 'Clerys: The Archives', which tells the story of the famous building, will be open to the public from tomorrow.
It will include documents, objects, and images to tell the story of the Dublin landmark.
Historian Caitlin White, who curated the exhibition, said: "What I really wanted to emphasise in this exhibition was the importance of Clerys.
"Not to high politics or to anything like that but to ordinary people ... and how important it was been to ordinary people for 170 years.
"When it opened in 1853, it was the first purpose built department store in the entire world. It was grand, it was luxurious.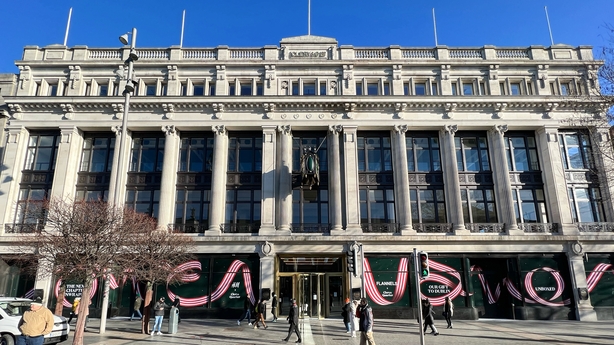 "It has borne witness to some of major events in Irish history. After the 1916 Rising it's just a shell of itself. The building is almost completely destroyed. It is rebuilt then and reopened in 1922 and that is the building that stands here today.
"But then as you get on into the 20th century, it's so much more than a department store.
"It is a social hub, it's where people meet, there's an in-house orchestra, there's dances seven nights a week into the morning.
"You have the iconic clock outside. That is where you met other people or you got stood up."
John Crowe started working in Clerys in 1968 and stayed working there until it closed in 2015.
"I was there until the last day, 46 years, great memories.
"I'm delighted to see it open. It's been depressing seeing it closed because there was always a great buzz in Clerys. The staff were great and we still stay in touch."
We need your consent to load this rte-player contentWe use rte-player to manage extra content that can set cookies on your device and collect data about your activity. Please review their details and accept them to load the content.Manage Preferences